New US Air Defense Brigade Activated in Europe
On 5 October, the US activated the 52nd Air Defense Artillery (ADA) Brigade at Sembach Kaserne, Germany. Under the command of Army Colonel Bruce Bredlow, the brigade headquarters will be responsible for overseeing all US Army missile and air defense assets under US European Command (EUCOM). The unit is being placed under the Germany-based 10th Army Air and Missile Defense Command (AAMDC).
In an official release, EUCOM listed the units which will fall under the command of the new unit:
"The 52nd ADA will assume responsibility for the 5th Battalion, 4th Air Defense Artillery Regiment and the future 1st Battalion, 57th Air Defense Artillery Regiment, which will be based in Ansbach, Germany; the 5th Battalion, 7th Air Defense Artillery Regiment based in Baumholder, Germany, the 11th Missile Defense Battery based in Turkey; and the 13th Missile Defense Battery based in Israel."
Before the establishment of the 52nd, the headquarters for the Army's European air defense units was provided on a rotational basis. Since 2019, when the 10th AAMDC was transformed into a one-star command, National Guard units from three states took turns filling in as the brigade headquarters. Besides being more permanent, the new 52nd ADA is also twice as large as the National Guard units it's replacing.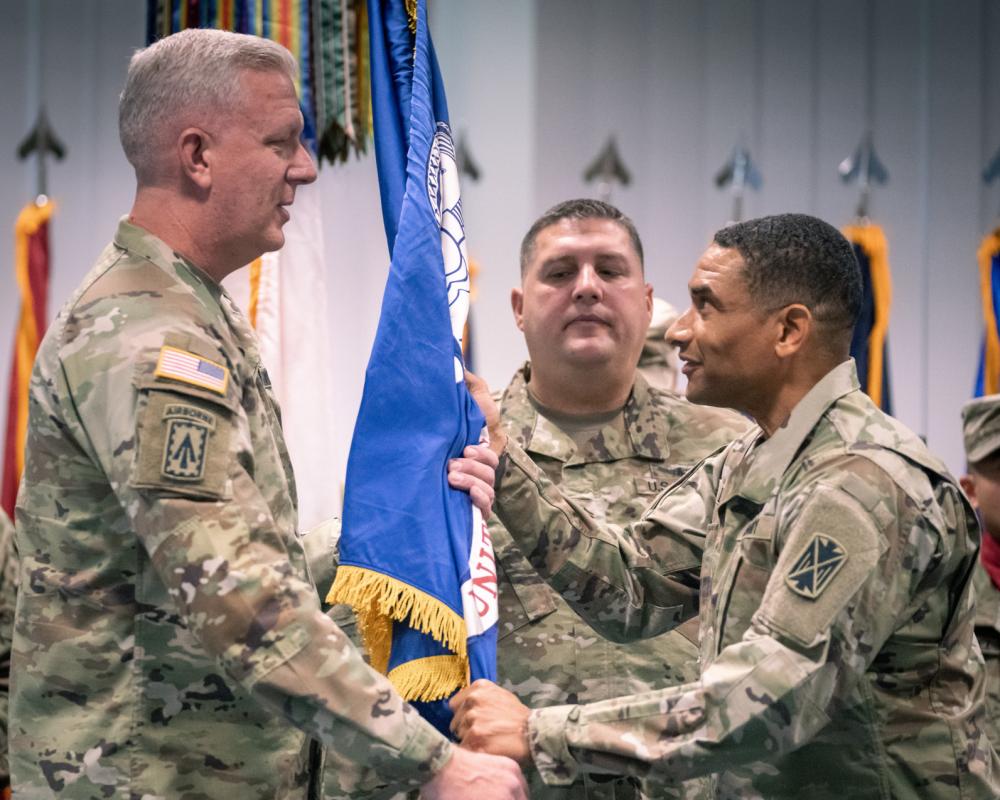 Plans for the new brigade were initially made public in June at the NATO summit in Madrid by President Biden.
The activation comes at a time when air and missile defense is an increasingly strong concern within NATO. Ever since the start of the Ukraine war, which has featured Russian missile attacks against widely distributed civilian targets; Russian nuclear threats; and large-scale use of drones, Poland; Germany; Slovakia and other European states have stepped up their efforts to develop air defense capabilities. The new US ADA brigade is just one part of this NATO-wide effort.
According to news reports and information from anonymous sources, EUCOM is also moving to establish a new command in Germany which will coordinate the training and equipping of Ukrainian forces. However, this has not yet been confirmed through official government channels.