Ukraine Releases First Videos of Successful Bayraktar TB2 Drone Strikes Against Russian Forces
While the Russian army continues to advance in Ukraine on the fifth day of its invasion, new footage from the region continues to emerge. On 27 February, the Ukrainian Armed Forces posted a series of videos on various government social media pages of the successful operations carried out by Ukraine's small fleet of Bayraktar TB2 drones against Russian forces.
On 27 February, Ukrainian Armed Forces Commander-in-Chief Valerii Zaluzhnyi posted the first footage of the Ukrainian Army's Bayraktar TB2 on his social media account. The footage showed a TB2 neutralizing some Russian vehicles with the caption, "What the life-giving Bayraktar does! Chornobayivka, Kherson region. Welcome to Hell!" The images show that the vehicle, which was most likely loaded with ammunition, continued to burn and explode for some time.
Later that day, Zaluzhnyi shared a second piece of footage of a TB2 destroying a Buk 3 air defense system in a Russian convoy believed to be in Zhytomyr Oblast's Malina region. A statement saying, "Bayraktar at work. Our troops are destroying enemy troop convoys. Enemies, be afraid! There will be no peace for you in our world!" was also included.
On 28 February, one day after the Ukrainian Armed Forces released the first confirmed images, a video showing a second Buk air defense system being neutralized by the Bayraktar TB2 in a wooded region was posted to its social media account. With this, Ukraine has confirmed a total of three videos though others have surfaced.
The Ukrainian Embassy in Ankara tweeted a video of Russian military vehicles that were destroyed by Bayraktar drones with the caption, "The revenge of 34 Turkish soldiers killed by Russian soldiers in Idlib 2 years ago was exacted in Ukraine. Divine justice!" After receiving a considerable amount of backlash, the embassy was forced to remove that post. The same footage was published by the embassy in another post during the day, with the caption "Russian invaders must also endure Bayraktar TB2 UCAVs."
The Ukrainian Armed Forces' posts came amid a flurry of speculation on social media and in the press about the role of Bayraktar TB2 drones purchased from Turkey in the war. Despite the fact that the Ukrainian Ministry of Defense announced that Bayraktar TB2s were being actively used, stating that a train carrying fuel and ammunition from Russia to the occupying forces in Ukraine was destroyed by a Bayraktar TB2 drone with the message, "Believe in the Armed Forces of Ukraine! Death to enemies!" No confirmed footage of the use of TB2s were published until 27 February, resulting in information pollution and misinformation in the press and on social media.
Some of this misinformation was spread by accounts on social media that backed Russia. According to users and press organizations, the majority of the 12 Bayraktar TB2s in the Ukrainian Armed Forces' inventory were destroyed as a result of Russia's bombing of Ukrainian air bases, citing the Russian Federation's report that it had shot down 9 UAVs since the beginning of the war. Later, when Ukraine's Ministry of Defense requested in a Facebook post that all citizens with RC planes and drones support Kyiv against the Russian invasion, misinformation about Ukraine losing most of its Bayraktar TB2s at the start of the war spread again on social media and various media outlets – with some citing this call for civilian drones.
Faced with the dissemination of this false information, dozens of unsubstantiated Bayraktar TB2 images were shared on social media by various Ukrainian media outlets and users. It was later revealed that the majority of the images showing Bayraktar TB2 systems destroying Russian tanks and armored vehicles, which were shared by hundreds of people, were captured during the Turkish Armed Forces' Spring Shield Operation in 2020.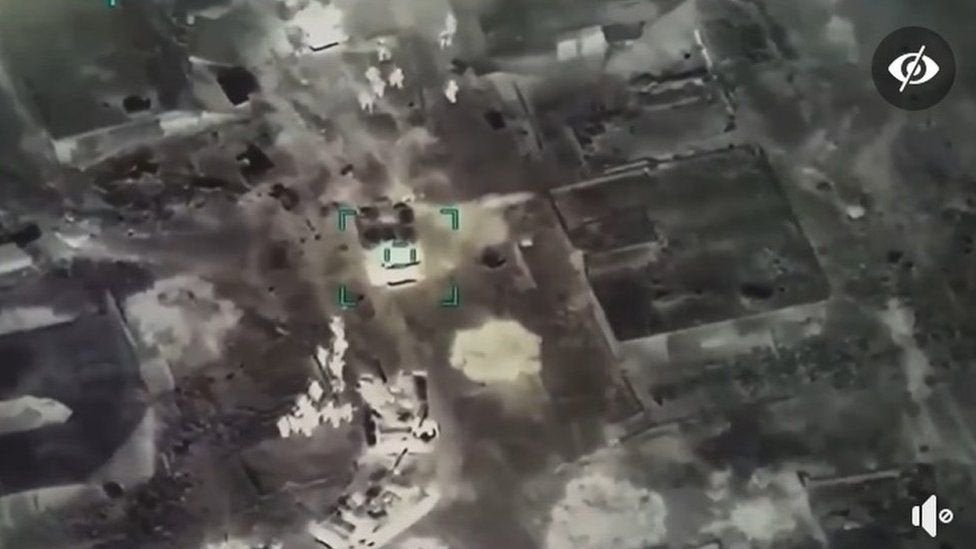 In 2019, the Ukrainian Armed Forces purchased six Bayraktar TB2s and three ground control stations as part of their military modernisation program. Following the aircraft's successful use, the Ukrainian Navy purchased five Bayraktar TB2s, the first of which arrived in July 2021. In an interview with the Azerbaijani news agency Report last summer, Ukrainian Chief of General Staff Valerii Zaluzhnyi stated that the Ukrainian Armed Forces have 12 Bayraktar TB2s in their inventory.
Last year, the Ukrainian army utilized the Bayraktar TB2 drones for the first time in aerial target demolition exercises near the Belarusian border in the Rivne region. In October 2021, the Ukrainian army announced that it had destroyed a separatist D-30 howitzer with a TB-2 purchased from Turkey, marking the weapon's first operational use in Ukraine.
Bayraktar TB2s, which are widely used in Turkish operations, were essential in Azerbaijan's success over Armenia. When utilized appropriately, these systems, which were later used in Syria and Libya, demonstrated their strength and effect in global conflict zones by shifting the strategic balance of conflicts.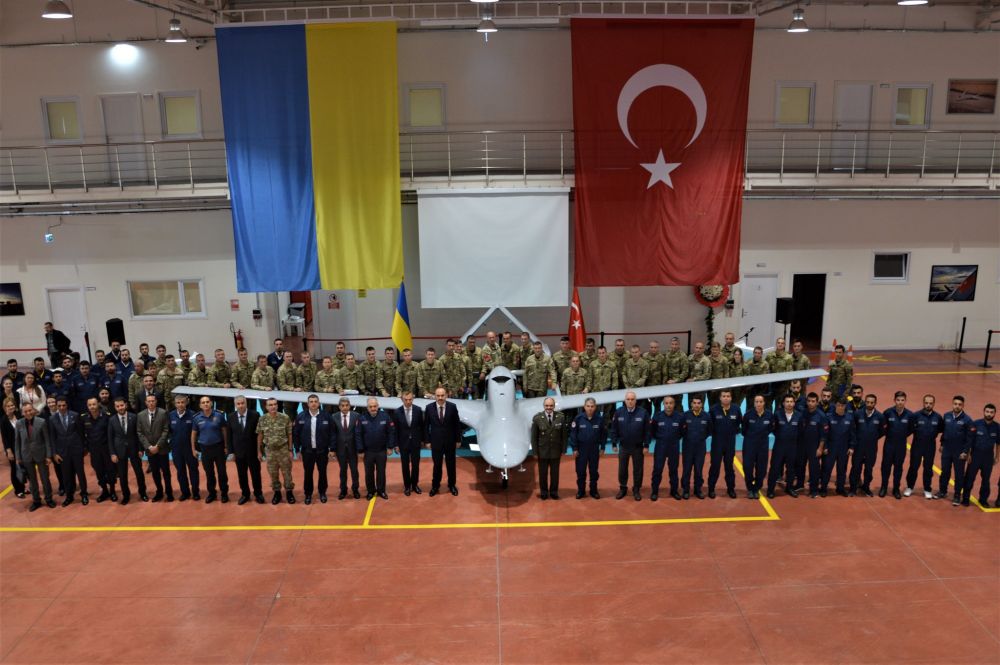 The Bayraktar TB2 Tactical Armed / UAV System, developed by Baykar, is a network-based, integrated system that provides all of the options that an operator would require. Bayraktar TB2 Armed / UAV Platform, Ground Control Station, Ground Data Terminal, Remote Display Terminal, Advanced Base with Generator, and Trailer modules are all part of the system.
The Bayraktar TB2 Tactical Armed Unmanned Aerial Vehicle is a surveillance and intelligence UAV in the medium altitude-long endurance class (MALE). With its triple redundant avionics systems and sensor fusion design, it can perform fully autonomous taxi, takeoff, landing, and normal navigation. The Bayraktar TB2 can fly for up to 27 hours and has a height of 2.2 meters, a wingspan of 12 meters, and a length of 6.5 meters. The TB2 has a 105 horsepower internal combustion injection engine and can fly at a maximum speed of 120 knots at an operational height of 18 thousand feet. With a payload of 150 kg, TB2s can precisely mark the target with the laser target designator on the EO and deliver up to four smart munitions from Roketsan's MAM (MAM-L, MAM-C, MAM-T) GPS/INS laser-guided smart munitions family developed for unmanned aerial vehicle platforms to the target.
While Ukraine's TB2 fleet seems to have survived the initial invasion and scored some operational success further footage and verification will be needed before opinions on its effectiveness can be drawn. This, however, hasn't stopped someone with Ukrainian Land Forces public affairs office apparently composing a musical tribute to the drone, shared on the Ukrainian Land Force' facebook page.
Follow our live updates on the conflict in Ukraine here.