Slovakia Begins To Deploy Patriot Air Defense Systems Received From NATO Countries
Following Russia's attack on Ukraine, Germany and the Netherlands agreed to send Patriot Air Defense Systems to Slovakia on March 18, 2022, at NATO's request, in case Russia threatens the Baltic countries or Eastern European countries. As a result of this decision, systems from around Europe began to arrive in Slovakia.
Slovakian Defense Minister Jaroslav Nad announced the development on his social media account on March 20, saying that the Patriot air defense systems provided by Germany and the Netherlands have begun to arrive in Slovakia temporarily in order to strengthen NATO's eastern flank due to the Russia-Ukraine conflict, and that the deployment will continue in the coming days.
The air defense system would be deployed at the air base in Sliac, according to Nad, who also stated that 2,100 soldiers from six NATO countries will be deployed in the country soon. The Czech Republic is one of the countries that will provide 600 soldiers to this international battle group, while Slovenia will contribute 200 troops and the United States will contribute an undisclosed number of soldiers. Germany, the Netherlands, and Poland are likely to be the final three countries to send soldiers to protect Slovakia.
In response to the news that the country's S-300 air defense systems may be sent to Ukraine following the deployment of Patriot air defense systems, Defense Minister Jaroslav Nad stated that the Patriot air defense system will not replace the country's existing Russian-made S-300 air defense systems, but will only strengthen the country's airspace protection.
Stating that the S-300s are planned to be replaced due to their age, technical condition and capabilities, Nad had said on Thursday, March 17, that Slovakia is ready to send S-300 systems to Ukraine "immediately" if it receives a suitable replacement.
Bulgaria and Greece, in addition to Slovakia, are possible S-300 suppliers to Ukraine. At a press conference in Thessaloniki, Greek Government Spokesperson Ioannis Ikonomou stated that no such issue is currently on the table and that the S-300s are the systems are required for the country's defense, while Bulgaria has yet to make an official statement on the subject.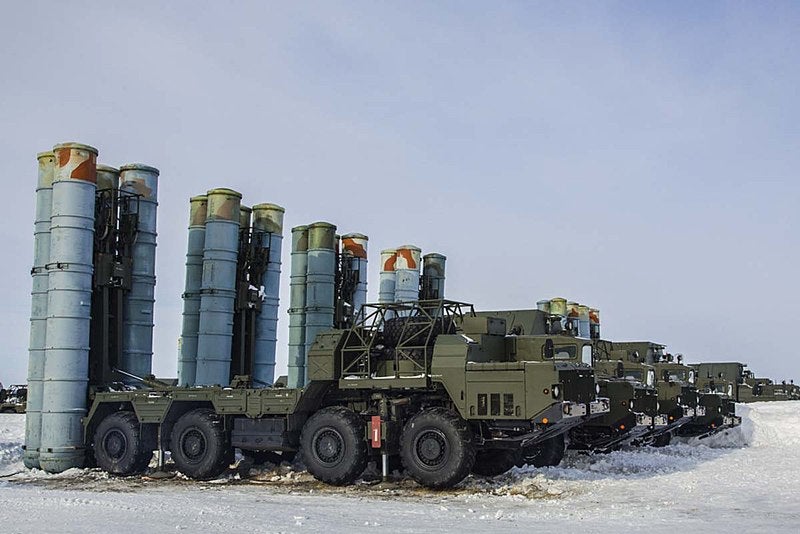 On the other hand, some international media outlets published speculative reports, citing unnamed US officials, that Turkey may send its S-400 systems to Ukraine in exchange for being reinstated in the F-35 consortium, from which it had been removed, and for the current sanctions to be lifted. This seems unlikely given Tukey's efforts to mediate during the conflict and S-400's considerable capabilities would be seen as an escalation above their involvement, which includes providing Bayraktar TB2 drones. Both Turkish and US officials have yet to confirm these reports.