AUSA 2022: Hanwha's Arion-SMET to Join U.S. Army Tests
On the second day of the Association of the United States Army's annual meeting and exposition, Hanwha Defense announced that its Arion-SMET unmanned ground vehicle will be taking part in U.S. Army field tests. This is the first time a Korean UGV will participate in the Department of Defense's Foreign Cooperation Testing program.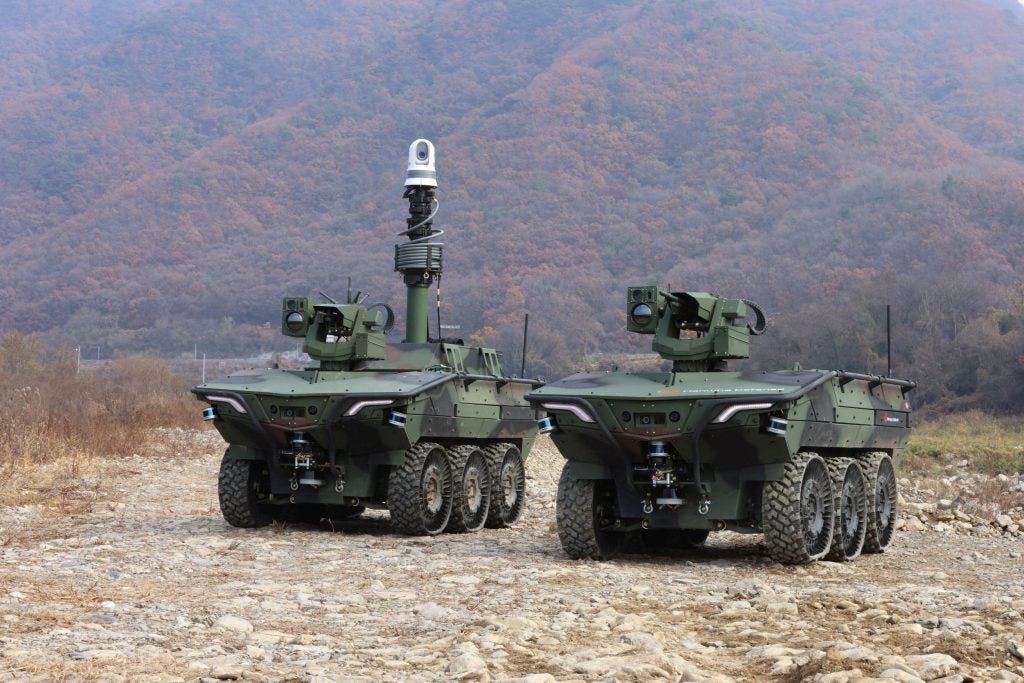 Executive Vice President of Hanwha Defense Youngwoo Seo highlighted the importance of the UGV's entry into the competition and what it means for Korea saying:

"This is a key achievement for Hanwha Defense and the South Korean defense industry,"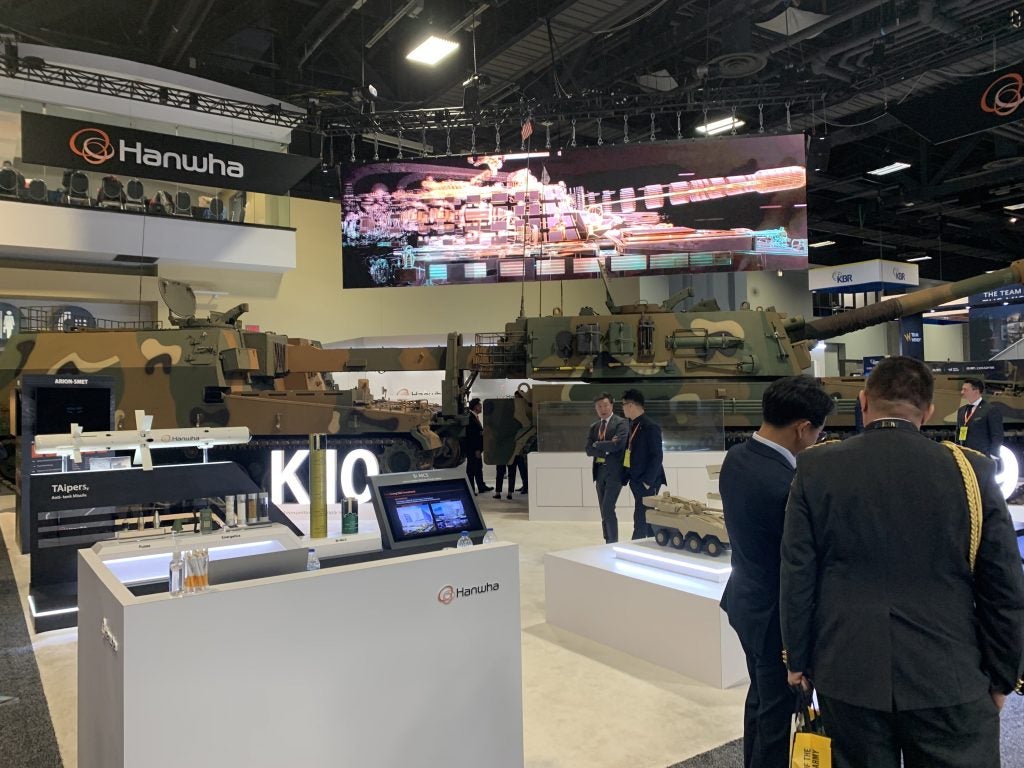 "Arion-SMET's participation in the FCT program proves our technologies of defense robotics and unmanned systems are already in the world class and recognized competitive enough."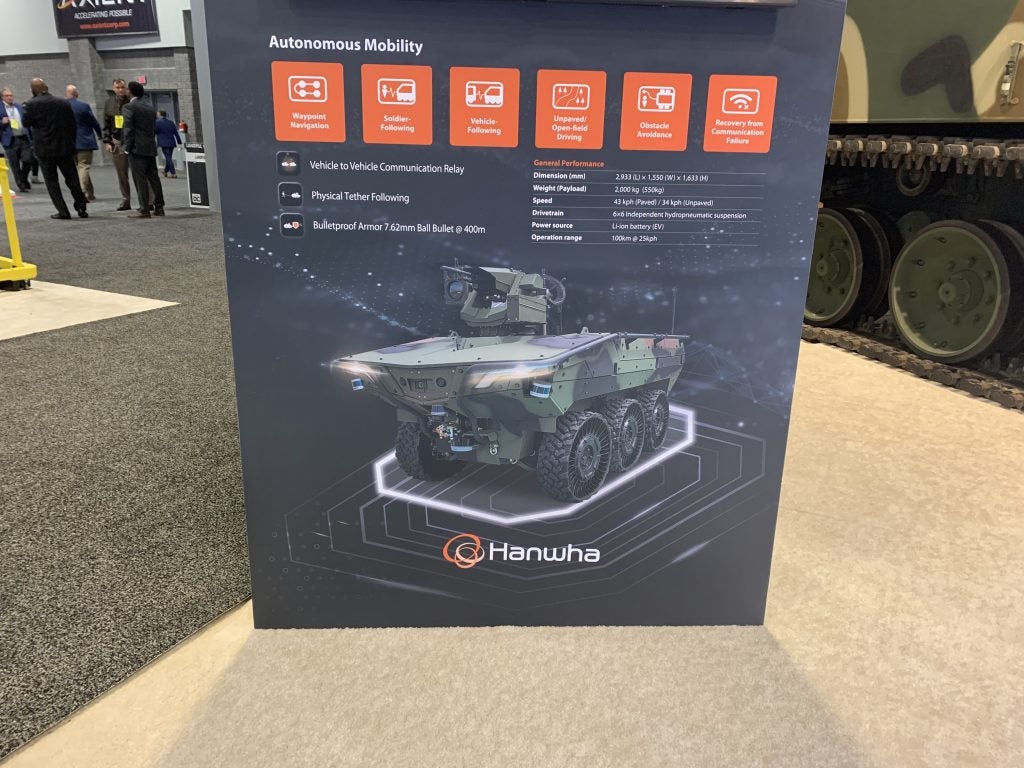 The Arion-SMET, standing for Autonomous and Robotic systems for Intelligence Off-road Navigation – Small Multi-purpose Equipment Transport, is based on a previous UGV developed in 2019 from a joint civilian-military project. The current iteration of the UGV can travel between 30-50 km per hour depending on road conditions with a total range of 100 km with a carrying capacity of 550 kg. Arion-SMET was designed with supporting infantry operations in mind, such as ammunition transport, medical evacuation, reconnaissance, and fire support.

Hanwha Defense emphasized the Arion-SMET's manned-unmanned teaming capacity, with Seo stating:

"The Arion-SMET is the latest edition to this effort that would stand strong at the era of ushering in Manned-Unmanned Teaming (MUM-T), and recently gets lots of attentions from the domestic and international market as its functionalities are easily expandable and its capabilities are very competitive."

Hanwha Defense is one of several exhibitors with UGVs on display at the ongoing Association of United States Army annual conference, with General Dynamics and Rafael Advanced Defense Systems presenting their UGV offerings at their respective booths.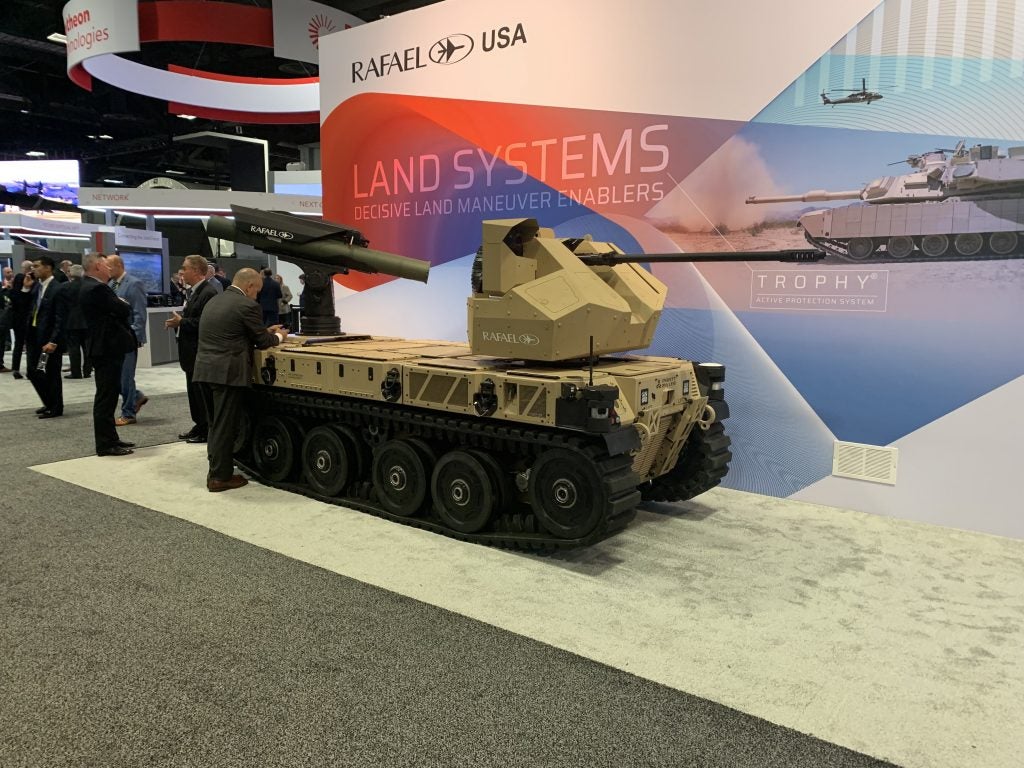 The K9 self-propelled howitzer and K10 ammunition supply vehicle are also present at the Hanwha Defense booth, with both coming to the convention straight from their testing at Yuma Proving Grounds.
Cover Image Courtesy of Hanwha Defense