Indian Army To Procure 800 Light Armoured Multipurpose Vehicles
The Indian Army plans to procure approximately 800 Light Armoured Multipurpose Vehicles (LAMV), stated in a Request for Information released on 1 July. Upon selection through a Request for Proposals, set to be released by September, Indian vendors would deliver LAMVs within three years at a rate of 300 LAMV per year. The LAMV will be employed by reconnaissance and surveillance platoons of mechanised infantry and armoured corps. Two versions of the 4×4 LAMV are required.
LAMV Version 1 should have complete STANAG-I protection. It should be able to integrate in-service surveillance equipment Battle Field Surveillance Radar (BFSR) and Hand Held Thermal Imager (HHTI) on a 3m telescopic retractable mast. It is armed with a hatch mounted 7.62x51mm machine gun. With a crew of at least four and a payload of 1.25 tons the vehicle should have adequate mobility. The air transportable vehicle would sport a turbocharged diesel engine with automatic transmission and should have a maximum length of 5.25m, height of 2.4m and width of 2.4m. The vehicle would have navigation aids, auxiliary power, radio sets and carry personnel equipment including the 84mm anti-armour weapon.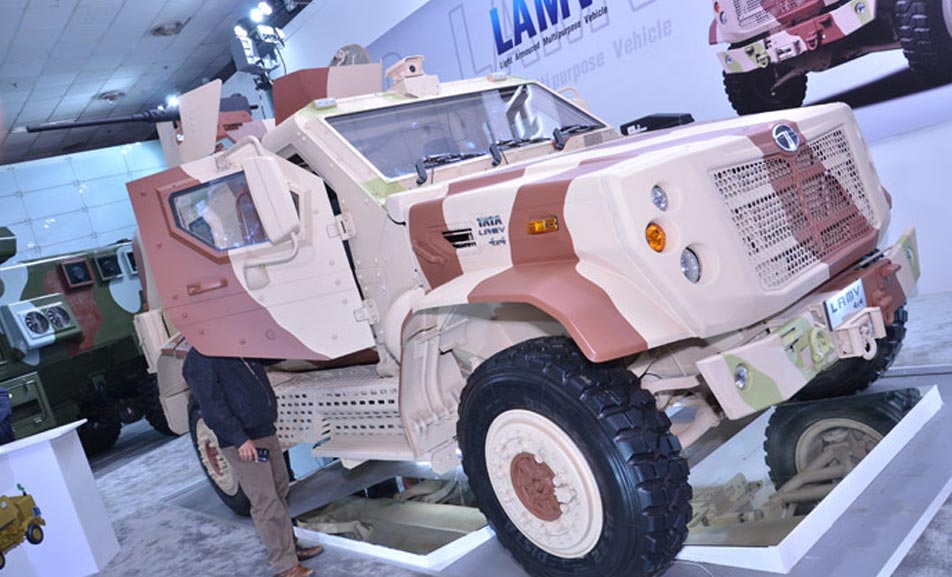 LAMV Version 2 should have complete STANAG-II protection. However, instead of the BFSR and HHTI, this version would be integrated with the Integrated Surveillance and Targeting System and Continuous Tied Surveillance System. The latter is a tethered drone system with an endurance of 12 hours in tethered mode and 60 minutes in untethered mode with a mission range not less than 5km. A similar system is being developed under iDEX. LAMV Version 2 would be armed with a 12.7mm heavy machine gun on a remote weapon station. The vehicle should be able to carry a payload of 2 tons. While mobility and powertrain specifications are similar to Version 1, maximum dimensions are as follows: length of 5.5m, height of 2.5m and width of 2.4m. Version 2 would also be equipped with four 81mm anti thermal anti laser smoke grenade launchers on either side.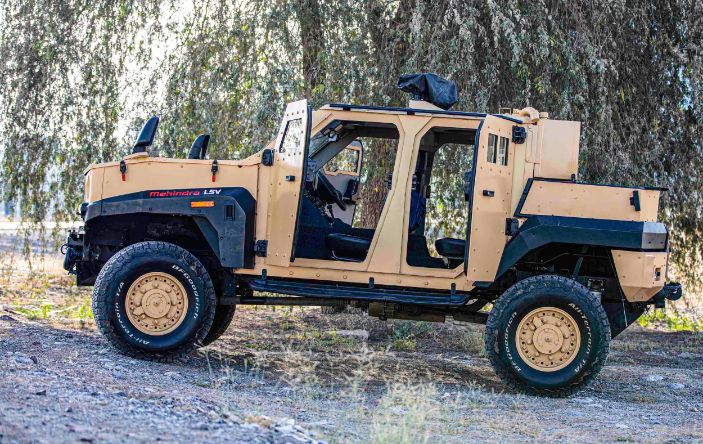 The required number of each LAMV version was not specified. Multiple Indian firms have vehicles that could fit the LAMV requirement. The Tata LAMV is likely to be a frontrunner, while the Mahindra ALSV, 1300 of which have already been ordered for a different requirement, could also be a contender. Since the Galwan clash in 2020 and the subsequent standoff with China, the Indian Army has been conducting a modernisation drive for its mechanised and armoured formations; looking at loitering munitions, inducting wheeled armour and improving organic ISR capability. Recent RfIs had also called for 1200 Protected Mobility Vehicles for infantry formations and 18 articulated vehicles.