India Looks To Acquire Articulated All-Terrain Vehicles
India's BEML Limited has issued an Expression of Interest (EoI) inviting firms to partner for co-production and supply of Articulated All-Terrain Vehicle (AATV) to the Indian Ministry of Defence (MoD). This follows a MoD request for information in March seeking 18 AATVs for the Indian Army. The procurement is under the Buy (Indian) Category, mandating 60% indigenous content.
The AATV is a twin cabin, tracked, amphibious carrier for off-road mobility. Twelve AATVs are to be delivered to Nimu, Ladakh near the disputed border with China. The AATV should be capable of operating up to 18,000 feet in high-altitude glaciated and snow bound regions such as Ladakh. The other six are to be delivered to Bhuj in western India, where disputes exist over the marshy terrain bordering Pakistan.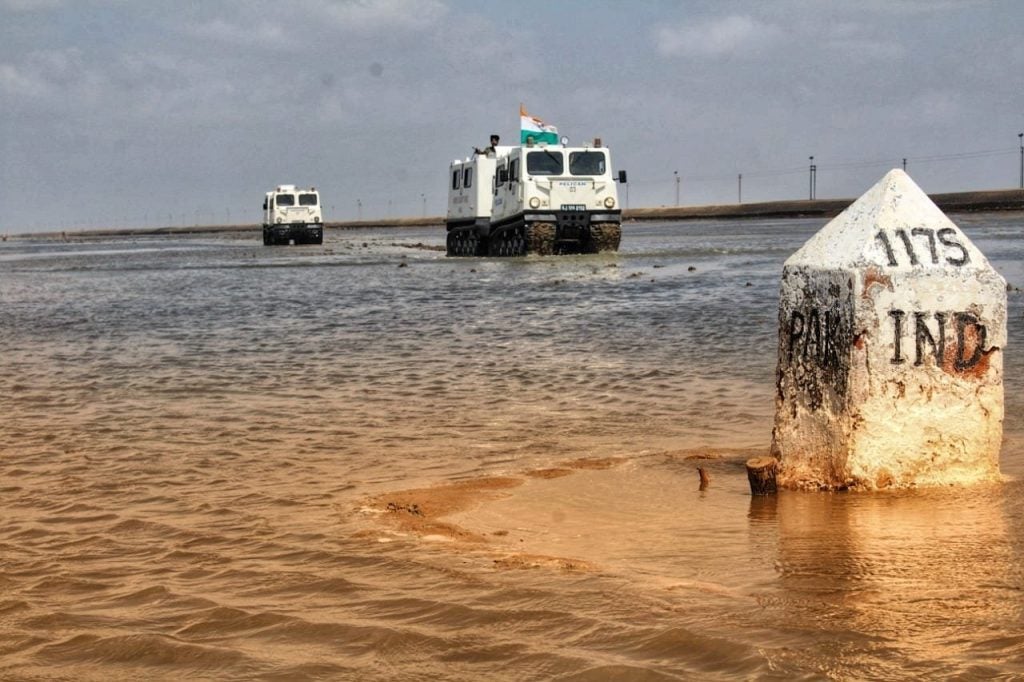 The overall dimensions of the AATV should not be more than 10m in length, 2.5m width and 3m height. The total weight with a three ton payload should not be more than 16 tons. The AATV should be capable of being transported by in-service aircraft, carry at least 10 combat equipped troops and have protection from small arms fire. It must also have a gunner's hatch on both cabins. Mobility requirements include a 20hp/ton power to weight ratio, a maximum speed of over 30kmph and a range of at least 150km. The vehicle should have fording and floatation capability.
The Border Security Force (BSF) currently operates a small number of articulated vehicles. The Indo-Tibetan Border Police (ITBP) has also conducted trials of such systems. Articulated vehicles such as the BAE Systems Hägglunds BvS10, BvS10 BEOWULF and the ARIS BRT-AATV could be contenders for the MoD requirement. BAE Systems did not respond to a request for comments.
BEML intends to partner with an Original Equipment Manufacturer (OEM) and obtain two prototypes on a no cost, no commitment basis from the partner. If selected after trials by MoD, BEML will produce the AATVs with technology transfer from the partner to meet the indigenisation requirement. BEML will also have the sole right to market and export the product from India. BEML is also expected to respond to a MoD RfI issued in May for procuring around 50 Armoured Earth Moving Equipment.
Cover Image: BvS10 Beowulf (BAE Systems)