Sweden And Finland Sign NATO Accession Protocols
Sweden and Finland's ambassadors to NATO signed the accession protocols for the two Nordic nations on Tuesday, officially starting the ratification process to make the countries full members of the alliance.

The signings were made in the presence of Finnish Foreign Minister Pekka Haavisto and Swedish Foreign Minister Ann Linde. NATO Secretary General Jens Stoltenberg said of the occasion: "This is truly an historic moment. For Finland, for Sweden, for NATO, and for our shared security."

The signings follow the conclusion of formal accession talks for the two nations on Monday, after which the accession protocols were drafted for signing. The one-day talks are believed to be the fastest such negotiations held, assisted by existing interoperability between the Swedish and Finnish militaries with NATO members.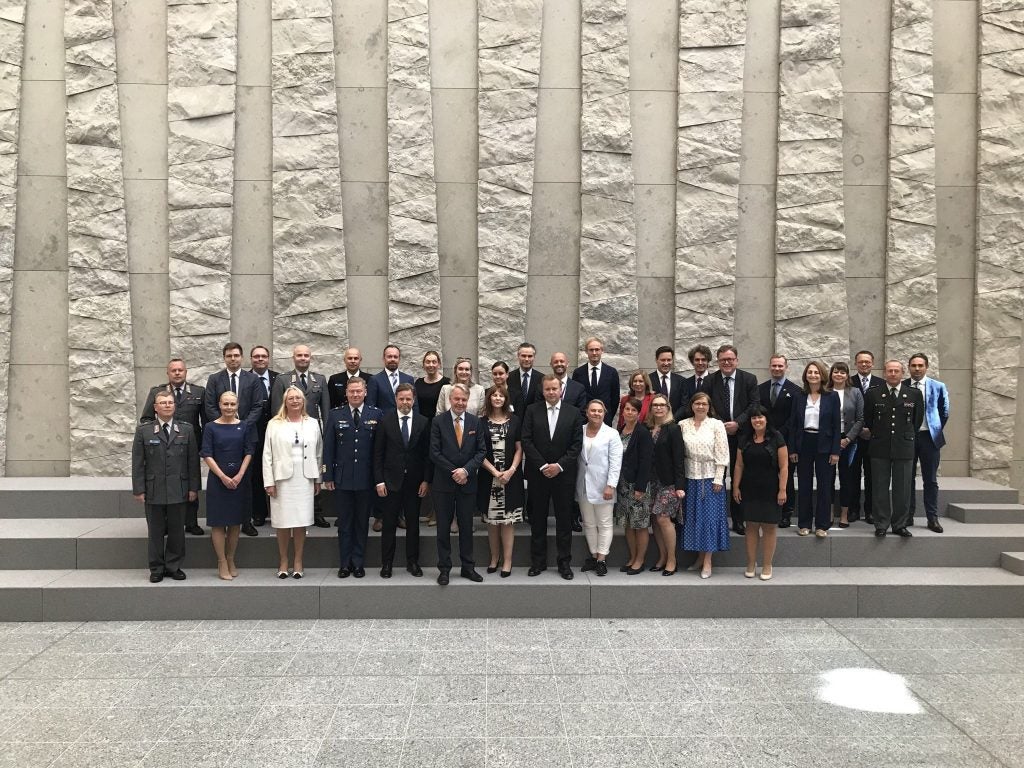 Following the signing of the accession protocols, the parliaments of the 30 current members of NATO will vote to ratify Swedish and Finnish membership. Estonian Prime Minister Kaja Kallas announced following the signing that she had summoned her cabinet to propose that the Estonian parliament convene tomorrow for an accelerated ratification of Sweden and Finland's membership of NATO. Kallas added that she had promised Finnish Prime Minister Sanna Marin and Swedish Prime Minister Magdalena Andersson that they had "no greater friend in NATO than Estonia".

Deividas Matulionis, Lithuania's ambassador to NATO, tweeted that he was happy to be part of the process. "We welcome wholeheartedly Swedish and Finnish membership in NATO. Baltic Sea region will be safer, our close neighbours and consistent partners Sweden and Finland will feel safer. Renaissance of NATO!". Matulionis expects the Lithuanian parliament to be among the first to ratify Swedish and Finnish membership, adding that he expected the overall ratification process to be "a matter of weeks, not months".

The start of the ratification process comes a week after Turkey dropped its opposition to Finland and Sweden's membership on the first day of NATO's summit in Madrid. While Turkish President Recep Erdogan has again threatened that Turkish parliamentary ratification depends on Helsinki and Stockholm holding up their end of a memorandum of understanding signed to drop Ankara's opposition, the fast pace of the accession talks and pledges from Baltic NATO members to quickly ratify their membership also puts pressure on Erdogan to not attempt to play spoiler again.