UK Announces Plans for More Regular Deployments to Asia-Pacific
As the UK's HMS Queen Elizabeth Carrier Strike Group docked in Singapore, Air Chief Marshall Sir Mike Wigston announced from the aircraft carrier's deck that both the Royal Navy and Royal Air Force will be deployed more regularly to the Asia-Pacific. The goal is for Britain to play a more significant role in the region than any other European state.
The visit is part of the HMS Queen Elizabeth's maiden voyage. The group has already taken part in a number of exercises with NATO and Indo-Pacific partners; just a few days earlier the strike group participated in exercises with the Republic of Singapore Air Force which featured British F-35Bs. Stops by South Korea and Japan are also planned.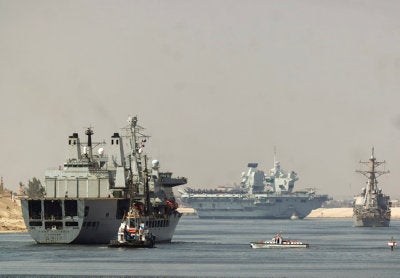 The strike group's commander, Commodore Steve Moorhouse, said that:
"The Carrier Strike Group's deployment has been designed to recognize the importance of the region globally. The Group's presence also demonstrates our support for the freedom of navigation passage through vital trading routes and our commitment to an international system of norms that benefits all countries. […] So thank you Singapore for your support to the Carrier Strike Group's deployment, for contributing to air exercises alongside our jets and supporting HMS Queen Elizabeth's pit stop at Changi. We are proud to play our part in continuing to grow and deepen the Singapore-UK relationship."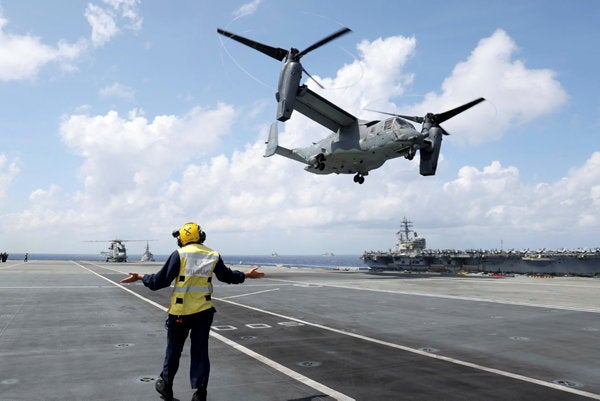 The British statements and deployments build on Britain's already evolving stance in the region. The UK has been consulting Japanese officials with increasing regularity on defense matters and, more recently, has signed up onto AUKUS with the United States and Australia. Back in July, Defense Secretary Ben Wallace toured Asia and an announcement was made that Britain will be permanently stationing two warships in Asia: offshore patrol vessel HMS Sprey and the HMS Tamar. Official statements have also tied recent deployments to the UK's most recent Integrated Review and the United Kingdom's "commitment to defending democratic values, enhancing defence and security cooperation and promoting free trade around the world".