Defense Minister: Malaysia Still Concerned Over AUKUS
Malaysian Defense Minister Hishammuddin Hussein said on Tuesday that the Malaysian government stood by its concerns that the formation of the trilateral AUKUS security pact between Australia, the United Kingdom and the United States risked inflaming security tensions in the South China Sea.

During Ministers' Question Time in Parliament, Hishammuddin stated that Putrajaya's stance had not changed following the minister's meeting with Australian special envoy Vice Admiral David Johnston on 5 October, as well as an earlier telephone conversation with Australian Defence Minister Peter Dutton. In a response to a question, he said that he emphasized in both conversations that Malaysia did not want to be "dragged into the geopolitics of the world's big powers in the region". He added that he had communicated to his Australian counterparts that Canberra will need to obtain consent from Malaysia for the entrance of nuclear-powered ships or submarines into Malaysian waters or ports.

Putrajaya's response to the formation of the AUKUS pact and the announcement that the Royal Australian Navy would be procuring nuclear attack submarines has been fairly guarded, with Prime Minister Ismail Sabri Yaakob expressing concerns at the time that the development would "provoke other powers to take more aggressive action, especially in the South China Sea". The Malaysian government subsequently said that it would be looking to get Beijing's opinions of the pact, with Hishammuddin later denying that such an action would involve taking "instructions" from China, stressing that the country would not compromise its sovereignty and stance for the sake of good relations with China.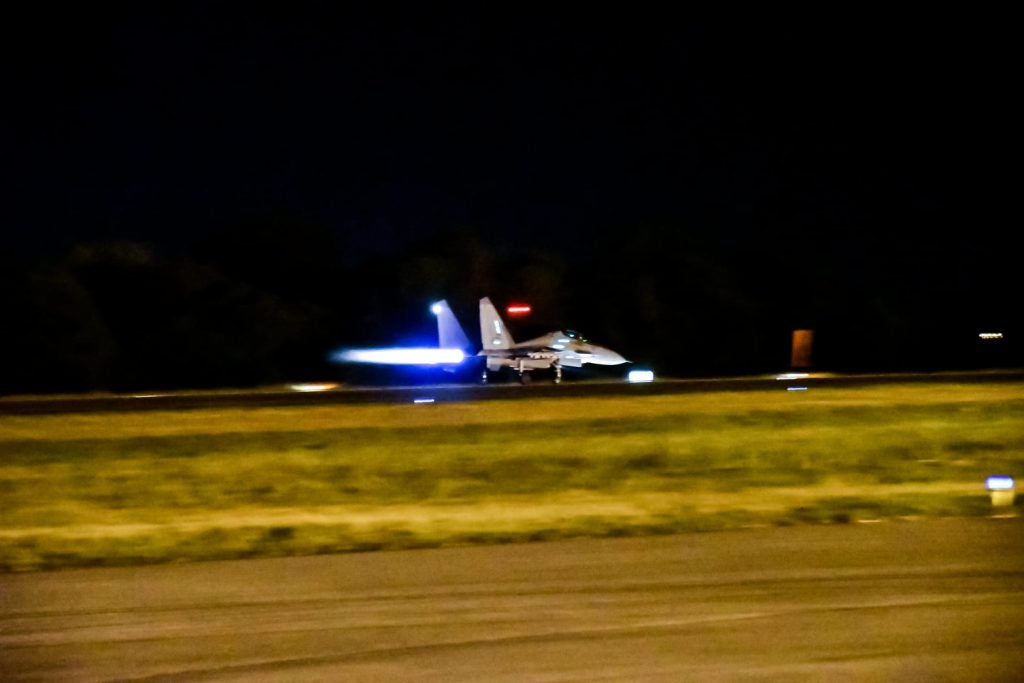 Putrajaya's statements, however, contrast greatly with its current actions. Malaysia is currently hosting Exercise Bersama Gold 2021, a Five Powers Defense Agreement joint exercise with Singapore, Australia, New Zealand, the United Kingdom and the United States. Conspicuously absent from public statements on the exercise, however, is the UK Carrier Strike Group, which announced the completion of a port visit to Singapore on Tuesday, after sailing through the South China Sea.

With the Royal Malaysian Navy and Royal Navy having both publicized passage exercises in the Straits of Malacca involving the UK Carrier Strike Group on the first leg of the CSG21 deployment, the comparative lack of details appears to be an acknowledgement of the difficult balance Putrajaya has to strike between the West and China in public messaging. While vaccine diplomacy no longer looms large over Putrajaya like it did during a massive PLAAF aerial incursion in May, the effects of any punitive actions by its largest trading partner could make or break Malaysia's dawning post-pandemic recovery.