Australia Goes Nuclear: Will Acquire Nuclear-Powered Attack Submarines
In a surprise move, Australia looks set to acquire nuclear-powered attack submarines in partnership with the United States and the United Kingdom. In a joint press conference, President Biden, Prime Minister Morrison and Prime Minister Johnson announced the program and the creation of a wider strategic partnership, to be known as "AUKUS".
Australia's Prime Minister Scott Morrison said:
"The first major initiative of AUKUS will be to deliver a nuclear-powered submarine fleet for Australia. Over the next 18 months, we will work together to seek and determine the best way forward to achieve this. This will include an intense examination of what we need to do to exercise our nuclear stewardship responsibilities here in Australia"
The submarines will be constructed in Adelaide, Australia and will focus on delivering a capability that is focused on commonality, interoperability and mutual benefit. While details are still sparse on the program, including the number of boats that will be acquired, cost per vessel and even type of vessel, this is a long term commitment and more information will come to light into the future. At the press conference, all three leaders were at great lengths to emphasise that the submarines will be nuclear powered, not armed.
Currently, only six countries operate nuclear-powered submarines: The United States, United Kingdom, India, Russia, China and France, while Brazil is in the process of constructing them.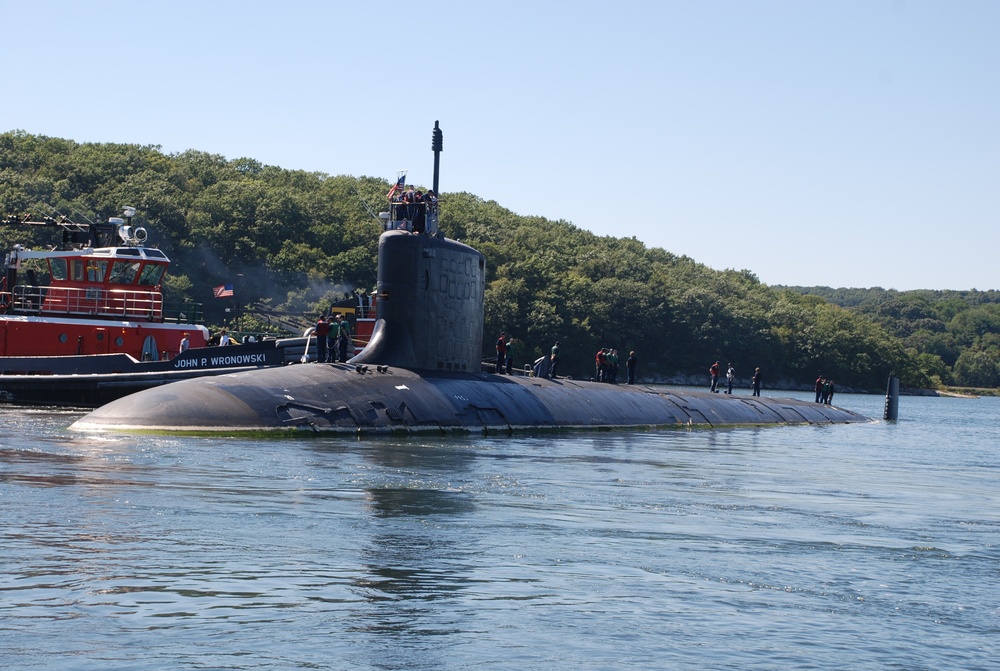 This announcement spells the de-jure end of the troubled contract with France for the Shortfin Barracuda, a conveniently derived variant of France's own nuclear-powered attack submarine, the Barracuda. Scuttling the contract is excepted to cost the Australian government $404 million Australian dollars. During the press conference, President Biden emphasized that this is just the latest example of a "broader trend of European countries playing an important role in the Indo-Pacific" and praised France as a leader among those countries.
The domestic political implications of the AUKUS pact and the commitment to construct and field Australian nuclear-powered attack submarines is unclear. Australian media has reported that the Australian Opposition Leader, Anthony Albanese and senior members of the shadow ministry were briefed on the announcement, possibly indicating that there is a bipartisan consensus on the issue. No matter what happens, it will be an interesting program to watch as it evolves over the next 18 months, years and decades.
Cover Image Courtesy Commonwealth of Australia