Australia Pledges 1 Billion AUD to Strengthen Missile Capabilities
On 31 March, Australian Prime Minister Scott Morrison and Defense Minister Peter Dutton revealed new plans to reinforce Australian missile capabilities. $1 billion AUD ($760 million USD) was pledged as part of a ten-year investment into guided systems. The central goal is to develop domestic manufacturing capabilities. Companies such as BAE Systems, Lockheed Martin and Raytheon Australia are expected to make bids in order to participate in the project.
Two significant strategic factors are at play. For one, China and other competing powers have vastly expanded their military capabilities and have shown to be increasingly willing to flex their military muscle. Australia cannot afford to have the PRC deciding the rules in the Indo-Pacific. Second of all, the Covid-19 crisis has highlighted the vulnerabilities in Australian supply chains and especially so in the overreliance on Chinese materials and manufacturing in key sectors such as the pharmaceutical industry. These two factors build on a growing wariness towards China which follows years of massive Chinese investments in Australian industry, Chinese intelligence activities and attempts to influence Australian politics.
In Prime Minister Morrison's words:
"As the Covid-19 pandemic has shown, having the ability for self-reliance, be it vaccine development or the defense of Australia, is vital to meeting our own requirements in a changing global environment. […] It's an imperative we now proceed with the creation of a sovereign guided weapons capability as a priority."
The recent move does not come in isolation. It builds on a partnership between Australia and America in developing hypersonic missiles which was announced last year. It also comes as part of a larger Australian modernization program covering everything from assault ships to frigates and growing cooperation between Australia and both European and Indo-Pacific partners in defense.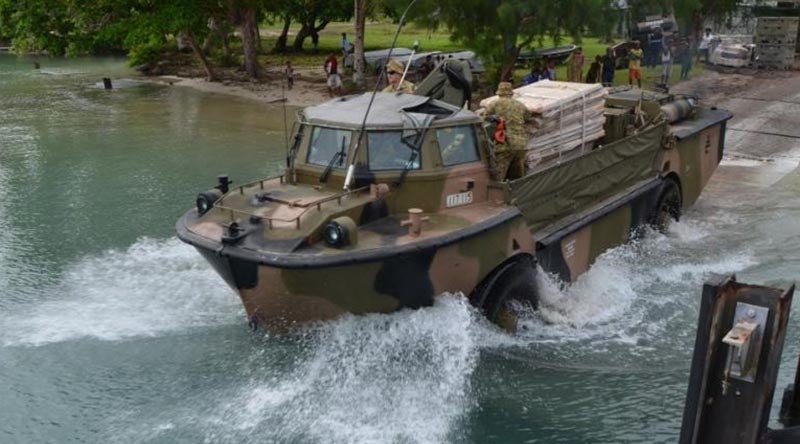 On the same day as the new missile plan was announced, Australia's Air Marshal Mel Hupfeld revealed that Australia plans to launch a new Space Command in 2022. March 31st 2021, on which both announcements were made, marks the 100th anniversary of the Royal Australian Air Force.