Australia Plans Space Command; Defends F-35
Following what seems to have become a global trend in security, Australian Air Marshal Mel Hupfeld revealed in an interview that an Australian space command is being planned. According to the Royal Australian Air Force (RAAF) chief, the command is on track to be established next year. However, while a space command would likely see members of all of Australia's military branches coming together under one roof, there are no plans for a separate branch in the spirit of the US Space Force.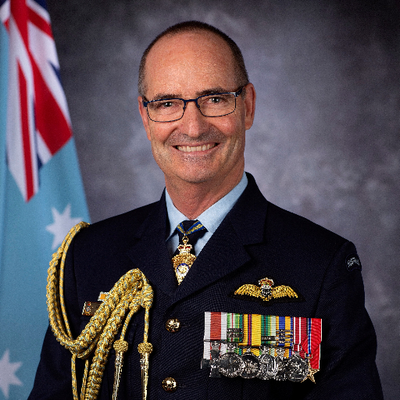 "Space is a war-fighting domain but we're not going to militarize space; we are developing space domain capabilities to ensure our access to space" the Air Marshal said. However, whether developing space domain capabilities does not constitute space militarization is a question worth asking. Noting that he believes Australia is 3-4 years behind in space defense compared to where it should be, the marshal went on to highlight the importance of the planned new command:
"It's to allow us to establish an organization to sustain, force-generate, operate space capabilities and assign them to a joint operation command if needed. […] As a component of space control, space domain awareness allows Defense to build an operational understanding of the space environment to determine if space assets are under threat, being attacked, or subjected to accidental interference or natural phenomena."
In the same interview with ABC News, Air Marshal Hupfeld defended the controversial F-35 Joint Strike Fighter. The plane has widely been criticized for failing to meet expectations both in terms of costs and capabilities. However, Hupfeld cautioned that critics do not have access to detailed specifications and often lack real experience with actual flying. He stressed that the aircraft offers excellent capabilities when acting as part of the joint force.
The interview was conducted to mark the centennial of the RAAF which was established on 31 March 1921. The Australian government has launched a special website to commemorate the anniversary.