Fincantieri Delivers Second Musherib Class Offshore Patrol Vessel to Qatar
The second offshore patrol vessel (OPV) of the Musherib Class, built by the Italian shipyard Fincantieri, has been delivered to the Qatar Emiri Navy (QENF). Vice Admiral Enrico Credendino, head of the Italian Navy, Staff Major General Abdulla Bin Hassan Al Sulaiti, commander of the Qatar Emiri Naval Forces, H.E. Khalid bin Yousef Al-Sada, ambassador of the State of Qatar in Italy, and H.E. Alessandro Prunas, ambassador of Italy to Qatar, all attended the delivery ceremony held at the company's Muggiano shipyard in La Spezia.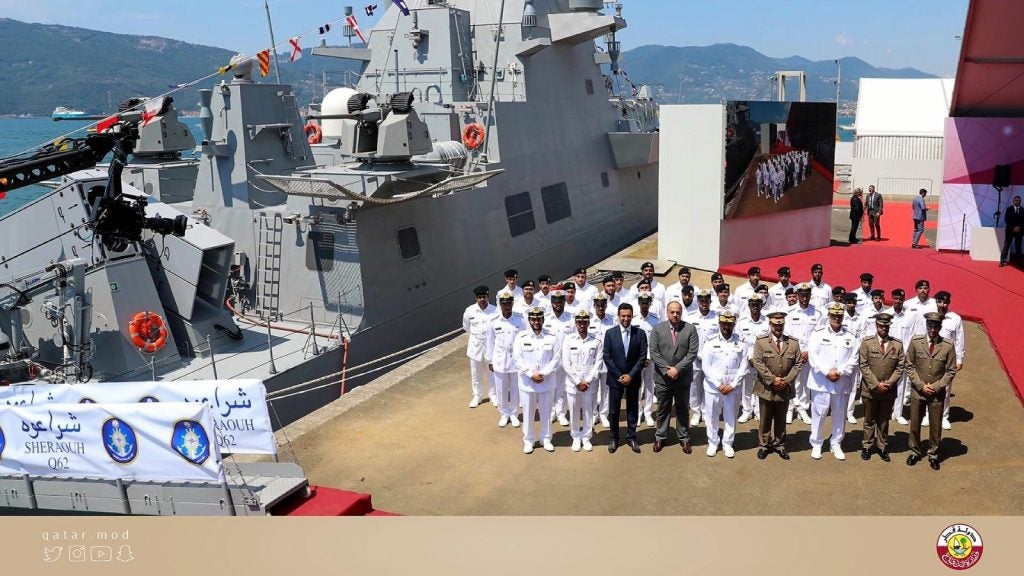 The Musherib-class offshore patrol vessel Sheraouh Q62 was delivered as part of a 4 billion euro contract signed with Fincantieri as part of the Qatari Ministry of Defense's national navy procurement program. The contract's first Musherib Class OPV was also delivered to the Qatar Emiri Navy in February 2022.
The contract also includes four Al Zubarah class corvettes, also known as the Doha class, and one LPD (Landing Platform/Dock). The company delivered the first Al Zubarah class corvette of the contract to the Qatar Emiri Navy in November 2021, followed by the second, "Damsah," on April 28, 2022. The third ship, "Al Khor," is scheduled to be delivered to Qatar in 2023, followed by the fourth and final ship, "Sumaysimah," in 2024. In addition to technical support for the ships delivered under the contract, the company will provide Qatar with a 15-year maintenance guarantee.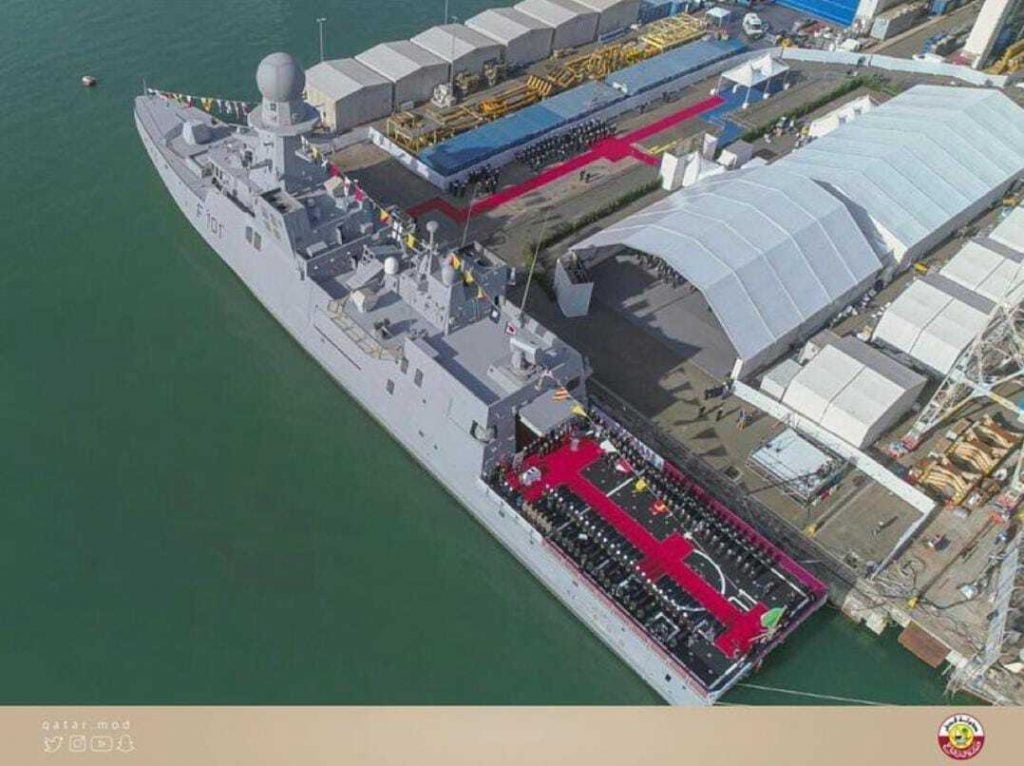 According to Fincantieri, the "Musherib" class OPV vessel complies with RINAMIL for Fast Patrol Vessel (FPV) specifications. It is a multipurpose vessel that is capable of carrying out a wide range of tasks, from combat to surveillance. The propulsion system consists of four variable pitch propellers, two to starboard and two to port, each paired with a diesel propulsion engine.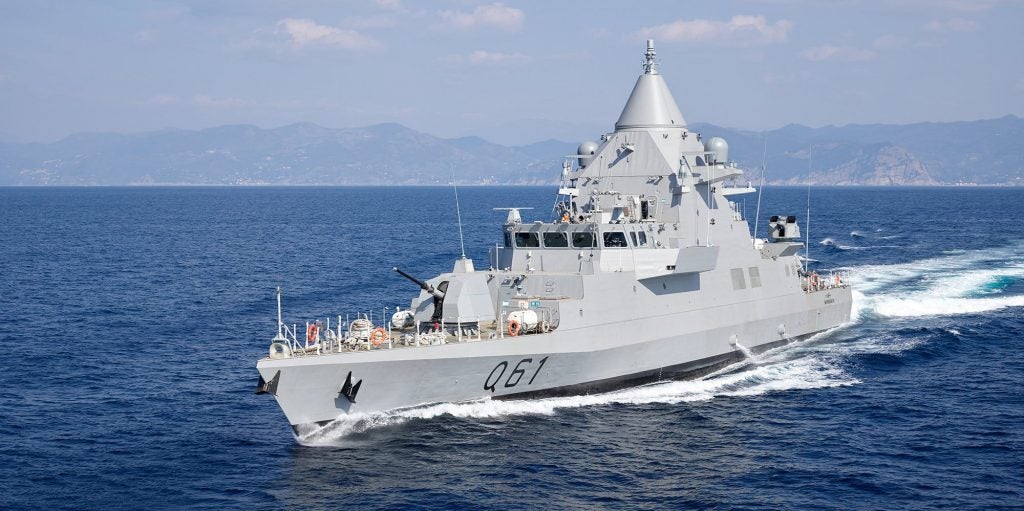 The Musherib Class Offshore Patrol Vessel has a length of 63 meters, a width of 9.2 meters, and a top speed of 30 knots. The vessel's range is 1,500 nautical miles, and when fully loaded, it has a displacement of 725 tons. The ship can accommodate a crew of 38 personnel with one NH-90 helicopter and is well-equipped with eight VL MICA air defense missiles, four Exocet Block 3 anti-ship missiles, a 76mm Super Rapid gun, and two Hitrole remote-controlled gun turrets.