Qatar Navy Receives First 'Al Zubarah' Corvette From Italy
The corvette "Al Zubarah", the first of four ships built by Fincantieri Muggiano Shipyard in Italy, was delivered to the Qatar Navy as part of the Qatar Navy fleet renewal and enhancement program, according to the announcement made by the Qatari Defense Ministry on Thursday, October 28.
A ceremony was hosted at Muggiano Shipyard (La Spezia) to commemorate the delivery of the first corvette to the Qatar Navy. Lieutenant General Salem Hamad Al Nabit, Chief of Staff of the Qatar Armed Forces, Commander of the Qatar Navy Abdullah Hassan Al-Sulaiti, Deputy Chief of Staff of the Italian Navy Vice Admiral Aurelio De Carolis, and Fincantieri's Chief of Naval Vehicles Division Giuseppe Giordo were among those who attended the delivery ceremony.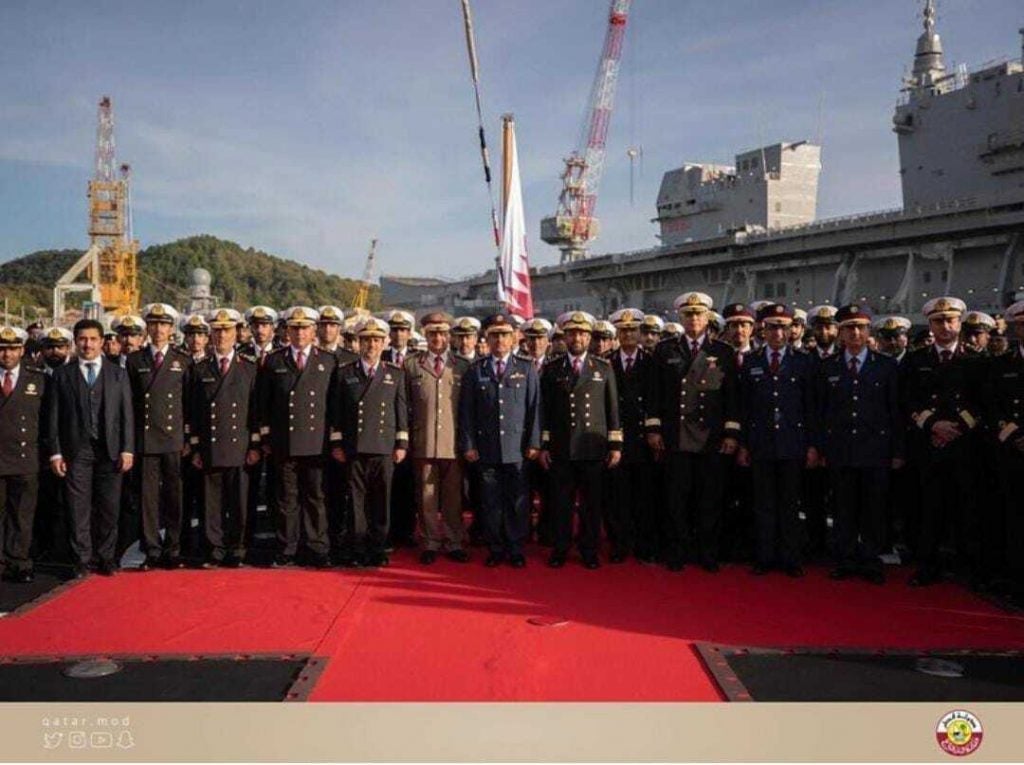 Fincantieri, an Italian state-owned firm, said in June 2016 that it has agreed to build ships for Qatar in a four-billion-Euro deal. According to a statement released by Fincantieri at the time, four corvette warships, two support vessels, and one amphibious landing craft will be delivered to Qatar, with 15 years of support provided after delivery. The ships, which will all be manufactured in Italy, including their weapon systems, began construction in 2018, with the remaining ships slated to be delivered in 2022 and 2023.
According to the information given by Fincantieri, The Al Zubarah class corvettes will be highly adaptable and capable of fulfilling a variety of roles, ranging from surveillance with maritime rescue capacity to warships, and were designed in accordance with RINAMIL rules. The full-load displacement of the Al Zubarah corvettes is 3,250 tons, with a length of 107 meters, a width of 14.70 meters, and a draft of 4.20 meters. The corvettes have CODAD (Combined Diesel and Diesel) propulsion, which consists of two diesel engines and a single propeller shaft, allowing them to reach a top speed of 28 knots. It has a range of 3,500 nautical miles and is able to operate autonomously for 21 days. The crew consists of 98 officers and sailors, with space on board for an additional 14 passengers.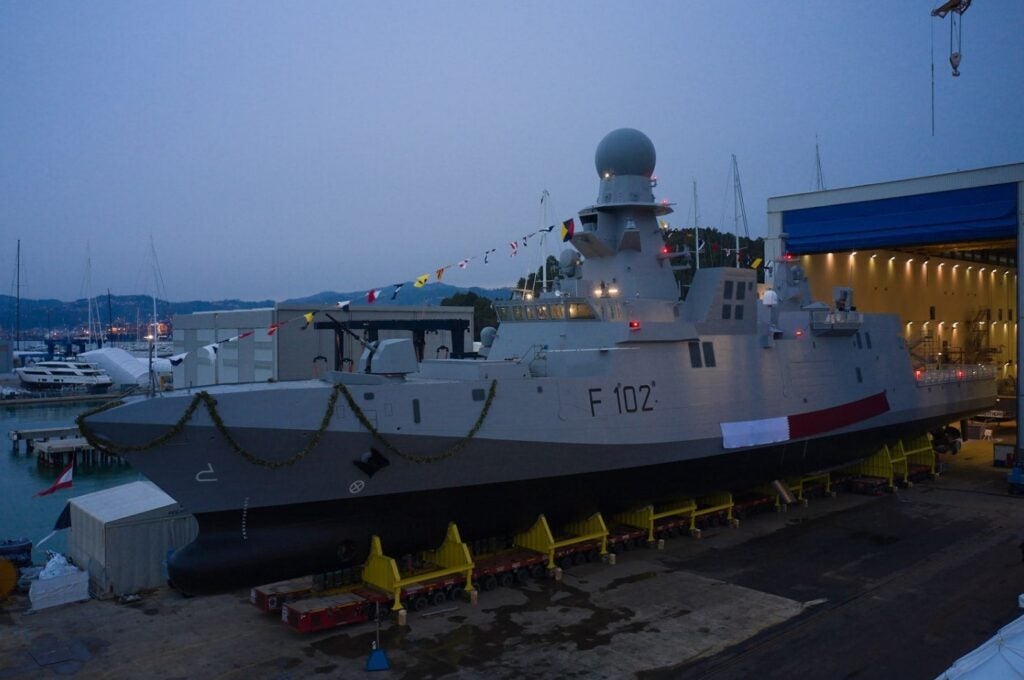 The 76/62 Multi-Feeding Super Rapid main gun and a 16-cell vertical launch system for surface-to-air missiles arm the corvette. The corvette is also equipped with two 4-cell launchers for the MM40 Exocet Block 3 anti-ship missile, self-defense weapons, and torpedo countermeasures. The vessels are equipped with a flight deck and a hangar that can accommodate one medium-sized helicopter. A ramp at the stern is also available for launching and releasing semi-rigid boats.