Qatar's Fourth and Final Al Zubarah Class Corvette Is Launched
"Sumaysimah", the fourth and last of the Al Zubarah class corvettes ordered by the Qatari Ministry of Defense from Fincantieri, based in Italy, as part of the national naval procurement program, was launched at a ceremony held at Muggiano Shipyard (La Spezia). The ceremony was attended by Qatar's Ambassador to Italy, Khalid bin Yousef Al-Sada, the Qatar Armed Forces' Chief of General Staff Representative, Brigadier Rashid Al Qashouti, the Italian Navy's MCM Force Commander, Rear Admiral Riccardo, and Fincantieri's Deputy General Manager of the Naval Vessel Division, Marco Acca.
The vessel was launched as part of a contract with the Italian shipyard Fincantieri for four Doha class corvettes for roughly 5 billion Euros, which was ordered by the Qatar defense ministry in August 2017. The first of its class, the "Al Zubarah," was delivered to the Qatar Emiri Navy in November 2021. The second corvette in the class, "Damsah," is scheduled to be delivered in the first quarter of 2022, with the third ship, "Al Khor", following in 2023.
The contract also includes an amphibious ship and two OPV/FACM patrol ships in addition to the four corvettes. In this regard, the Italian shipyard Fincantieri delivered the First Musherib Class Offshore Patrol Vessel (OPV) to the Qatar Emiri Navy in February 2022. The company further stated that the contract included comprehensive technical support as well as a 15-year maintenance guarantee.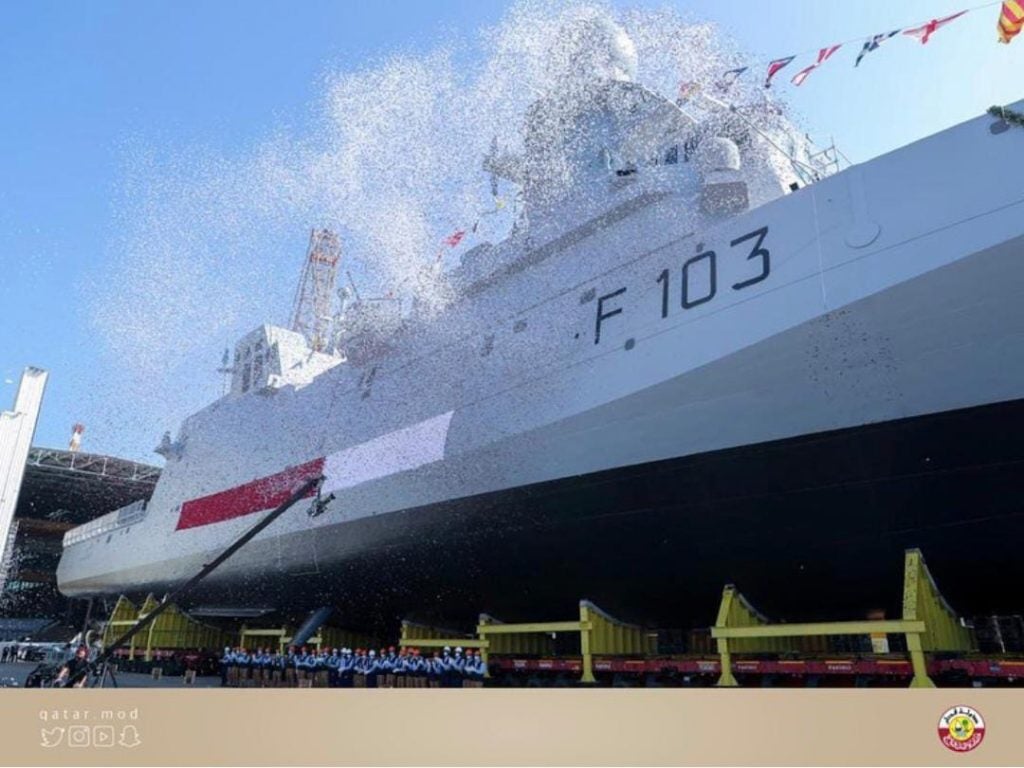 According to the information given by Fincantieri, Al Zubarah class corvettes selected by the Qatar Navy have a full load displacement of 3,250 tons, a length of 107 meters, a width of 14.70 meters and a draft of 4.20 meters. The corvettes have a top speed of 28 knots and a range of 3,500 nautical miles (at 15 knots) thanks to a CODAD type propulsion system with two diesel engines and a single propeller shaft. The corvette has a crew capacity of 98 personnel and also allows for 14 additional personnel to be deployed on the vessel. The new platform offers a sophisticated and robust combat system with a wide range of weapons for air defense warfare and surface defense warfare, according to the company.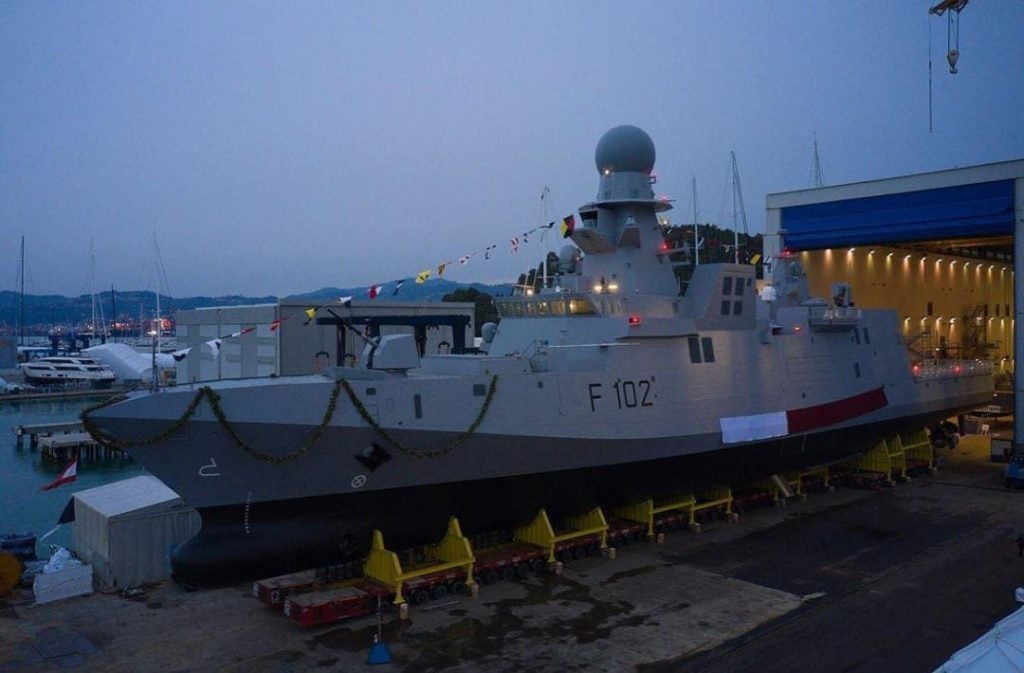 A 76mm main gun, two 30mm remote-controlled weapon systems, 16 VLSs capable of launching Aster-30 Block-1NT air defense missiles, eight Exocet Block-3 anti-ship missiles, a RAM Block-2 air defense system, and torpedo tubes will be installed on the corvettes. Furthermore, the corvettes will be able to operate high-speed boats like the RHIB (Rigid Hull Inflatable Boat) using lateral winches or a towing ramp in the stern. An NH90 helicopter can also be accommodated on the flight deck and hangar.