Raytheon Delivers SPY-6(V)3 Array for Future USS John F. Kennedy.
Raytheon Missiles & Defense has delivered the first of three SPY-6(V)3 Enterprise Air Surveillance Radar (EASR) arrays to be fitted on the future USS John F. Kennedy (CVN-78).
The Raytheon-built SPY-6(V)3 EASR is part of the company's AN/SPY-6 family. Radars in the family are made up of Radar Modular Assemblies (RMA), each of which is a self-contained radar module with 144 transmit-receive modules (TRM). When assembled, these modules make up a single array, with three to four arrays placed around the ship to provide a full 360° degree coverage of the sky.
The SPY-6 family makes use of the latest advances in radar technology, such as incorporating gallium nitride (GaN) technologies into the transmit-receive modules, digital beamforming architecture, and better signal processing. These advances allow even the smallest SPY-6 version to vastly out-perform much bigger and older radars while being significantly smaller.
"This is the first aircraft carrier that will be equipped with SPY-6 radars, the leading naval radar system in the world," said Kim Ernzen, president of Naval Power at Raytheon Missiles & Defense. "With the recent contract, SPY-6 will provide premier detection and coverage for more than 40 ships in the U.S. Navy throughout the next decade."
About the SPY-6 Family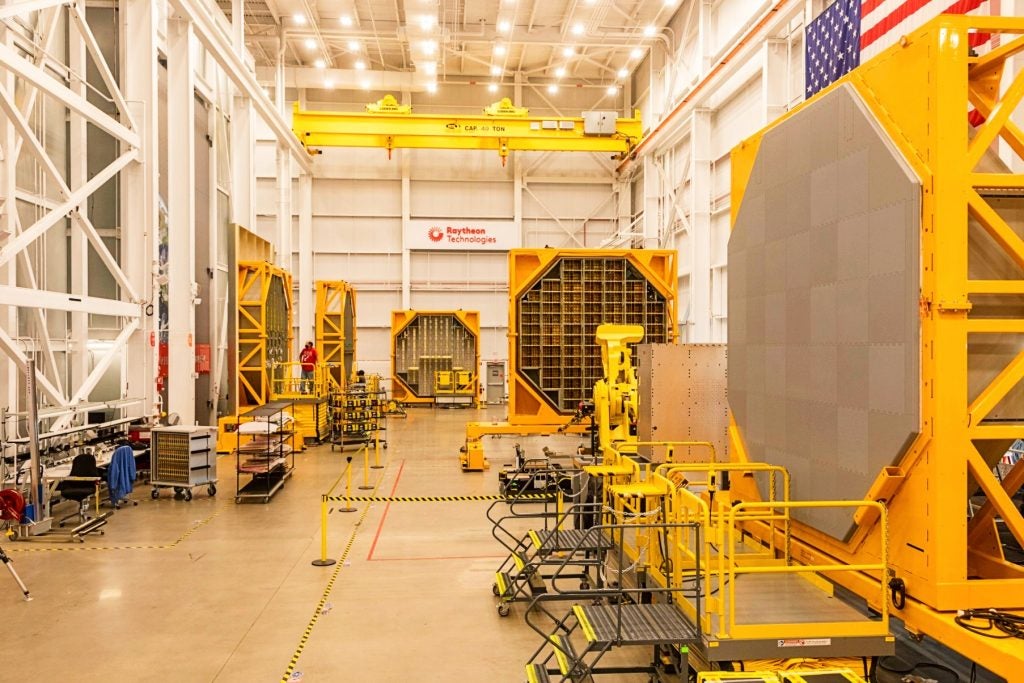 The SPY-6(V)1 is set to equip the Flight III Arleigh Burke-class destroyers, while the SPY-6(V)2, a spinning-compact version of the EASR, equips the San Antonio-class amphibious transport ships, America-class amphibious assault ships and will be retrofitted onto some Nimitz-class aircraft carriers. The (V)3 radars are to be fielded on the John F. Kennedy and following Ford-class ships, with the EASR replacing the Dual-Band Radar (DBR) on the first-of-class USS Gerald R. Ford. Aside from the carriers, the new Constellation-class frigates will also be fitted with the (V)3 radar. Finally, the SPY-6(V)4 is a scaled-down version with 24 Radar Module Assemblies (RMA) instead of the SPY-6(V)1's 37 RMAs. The (V)4 radar is planned to be retrofitted on older Flight IIA Arleigh Burkes.