The First Musherib Class Offshore Patrol Vessel (OPV) Is Delivered to The Qatari Emiri Navy
The Fincantieri shipbuilding company reported on 31 January, that the Qatari Ministry of Defense has received the first Musherib-class offshore patrol vessel as part of its fleet renewal program.
The company's delivery ceremony at the Muggiano shipyard in La Spezia was attended by Qatar's Ambassador to Italy, Khalid bin Yousef Al-Sada, Qatar Navy Deputy Commander and Fleet Commander Staff Brigadier General Abdulla Al Mazroey, and Italian Naval Forces Commander Vice Admiral Giuseppe Abbamonte.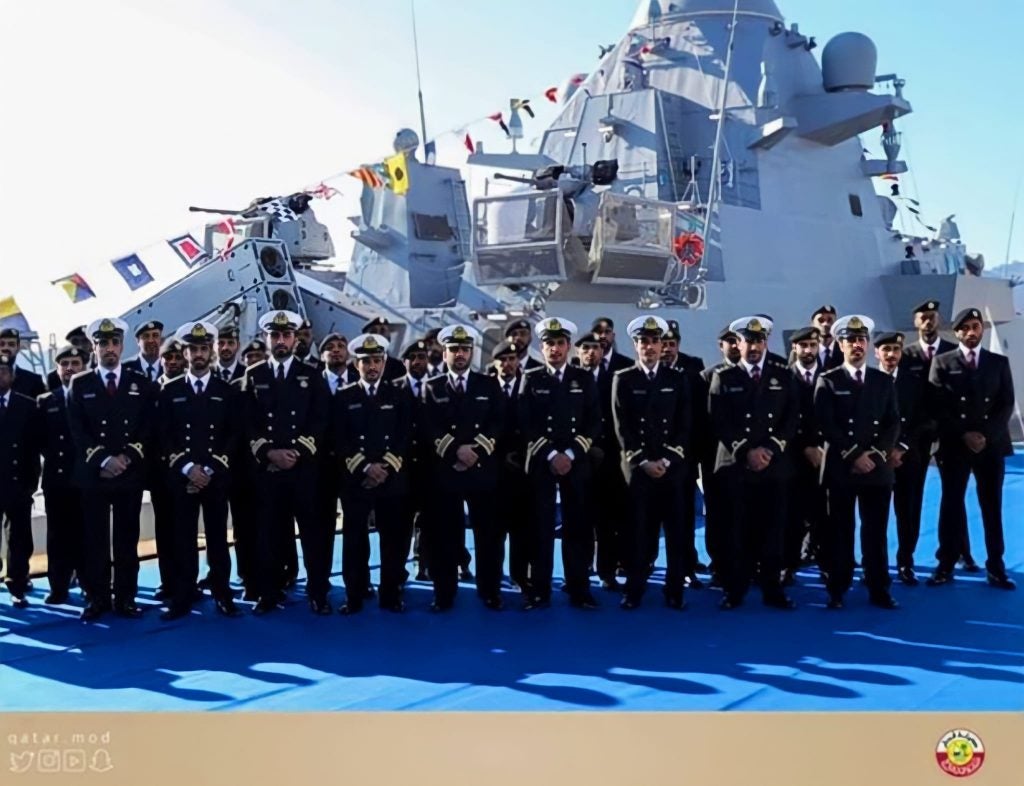 The vessel, which was built by around 8,000 workers and encompassed a reported total of 9.2 million working hours, involving approximately 650 firms in the Fincantieri supply chain, was delivered as part of the €4 billion contract announced between Qatar and Fincantieri in 2017. The contract includes the supply of seven surface vessels: four corvettes, one amphibious vessel, and two patrol vessels. The contract also includes the provision of support services in Qatar for a period of ten years after the vessels are delivered.
The "Musherib" OPV vessel is designed in accordance with the RINAMIL for Fast Patrol Vessel (FPV) standards, according to Fincantieri. The Musherib OPV is a versatile vessel that can perform a variety of tasks, ranging from surveillance to combat. Four variable pitch propellers, two to starboard and two to the left, each in line with a diesel propulsion engine, make up the propulsion system.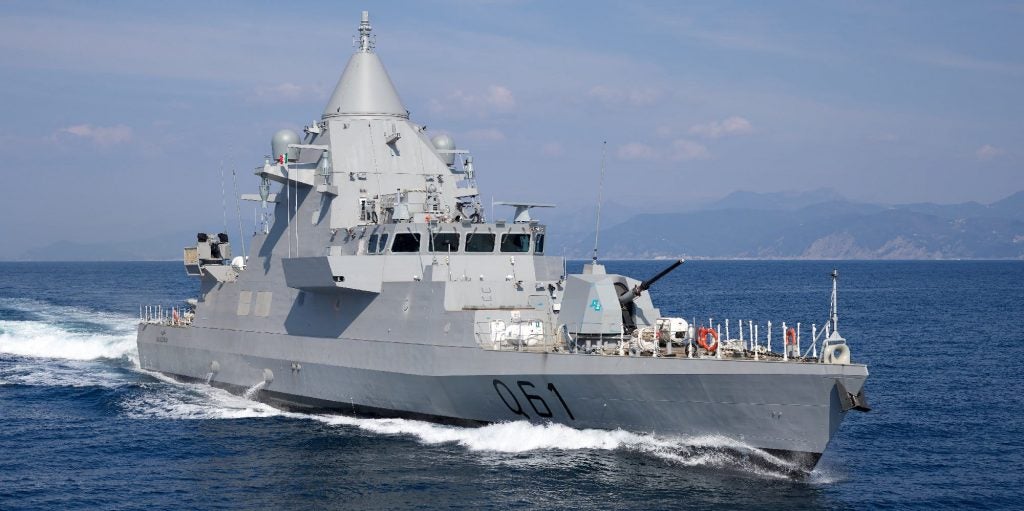 The Musherib Class Offshore Patrol Vessel is 63 meters long, 9.2 meters wide, and has a top speed of 30 knots. The vessel has a range of 1500 nautical miles and a displacement of 725 tons when fully loaded. The vessel is well equipped with 8 VL MICA air defense missiles, four Exocet Block 3 anti-ship missiles, one 76mm Super Rapid gun, and two Hitrole remote-controlled gun turrets, and can accommodate a crew of 38 personnel with 1 NH-90 helicopter.
While the first ship of the "Musherib" class has already been delivered, the second Musherib Class Offshore Patrol Ship (OPV) Sheraouh Q62, which is also being built by the Italian company, is slated to be delivered to the Qatari Emiri Navy by the end of 2022.