Leonardo Delivers First Two NH90 NFH Naval Helicopters To Qatar
On April 7, Leonardo, Italy's leading high-tech aerospace, defense, and security corporation, announced the delivery of the first two NH90 NFH naval helicopters to the Qatar Emiri Air Force. According to the company's official website, representatives from the Qatar Emiri Air Force, Leonardo, and NHI were present during the delivery ceremony held at Leonardo's Venice Tessera final assembly line.
The delivery took place as part of a $3 billion deal between Qatar and Leonardo for 28 NH90 helicopters, which was agreed on March 14, 2018 during the Doha International Maritime Defense Exhibition and Conference (DIMDEX 2018). Following the delivery of the first NH-90 Tactical Transport Helicopter (TTH) to Qatar on December 11, 2021, and the delivery of the second TTH helicopter recently, the helicopters were delivered in compliance with contractual obligations.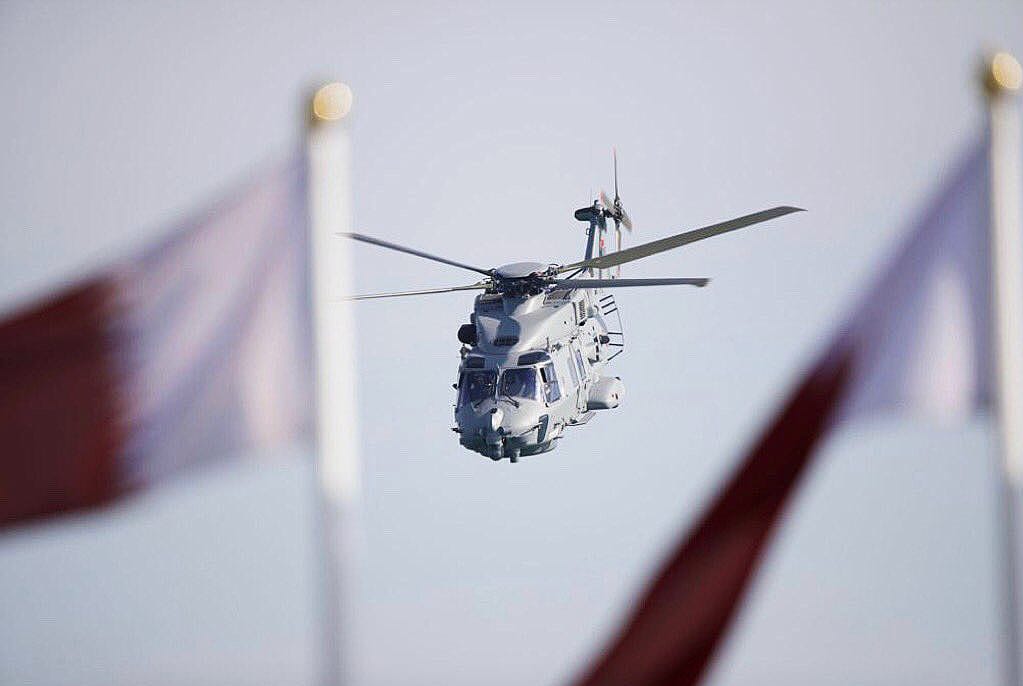 The NH90 program includes 16 NH90 TTHs for coastal operations, 12 NH90 NFHs for naval operations, a comprehensive support, maintenance, and training package, and related infrastructure package as part of Qatar's effort to modernize its military helicopter capability. The 28 NH90 helicopters under the contract are planned to be delivered until 2025, however, the contract has the option to be extended with the addition of 6 + 6 units in a mix of TTH and NFH variants in the future.
The NH90 helicopter, which will be operated on Al Zubarah class corvettes ordered from Italy-based Fincantieri as part of the national maritime procurement program by the Qatar Ministry of Defense, was developed by the NHIndustries consortium, which brought together Leonardo Helicopters, Airbus Helicopters, and Fokker Aerostructures. The NFH variant of the NH90 helicopter is primarily used for anti-submarine warfare (ASW) and anti-surface warfare (ASuW). The helicopter is equipped with a number of advanced mission systems and sensors, such as a 360° surveillance radar, dipping sonar, forward-looking infrared (FLIR) system, magnetic anomaly detector, and electronic surveillance measures to detect submarines and surface vessels in all weather conditions, day or night. The helicopter can also be outfitted with anti-submarine torpedoes, air-to-surface missiles, and air-to-air missiles such as the Mu-90 lightweight torpedo and the Marte ER anti-ship missile with a range of 100 kilometers.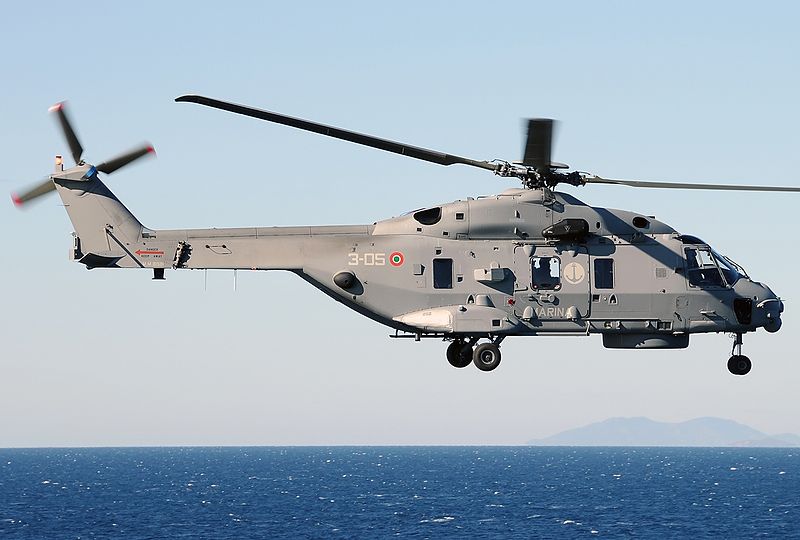 The helicopter, which is powered by two RTM 322-01/9 engines from Rolls-Royce Turbomeca, has a range of 982 kilometers and a top speed of 300 kilometers. The helicopter can reach a flight altitude of more than 20,000 feet and can stay in the air for 5 hours with a standard amount of fuel. 470 NH90 helicopters in both variants are currently in service around the world. The NH90 helicopter has logged about 330,000 flight hours in diverse operational zones across 13 countries.