Indian Navy Ramps Up Deployments To Partner Nations
The Indian Navy has stepped up maritime cooperation with partners with at least eight frontline warships and two auxiliaries simultaneously conducting foreign deployments in June. The ships include all three Kolkata class destroyers, two Shivalik class frigates, two Kamorta class corvettes and INS Talwar, the lead frigate of the Talwar class. Meanwhile INS Tarkash, another Talwar class frigate, set out on June 27 on a visit covering Europe, South America and Africa.

INS Satpura, a Shivalik class frigate, had been deployed to the Pacific Ocean for RIMPAC 2022. En route, the ship participated in an exercise with Indonesia and paid a visit to the Philippines and Guam. It then took part in a multinational group sail with ships from Indonesia, Malaysia, Singapore and the Philippines before arriving in Hawaii for RIMPAC. The Navy has also dispatched a P-8I for the exercise.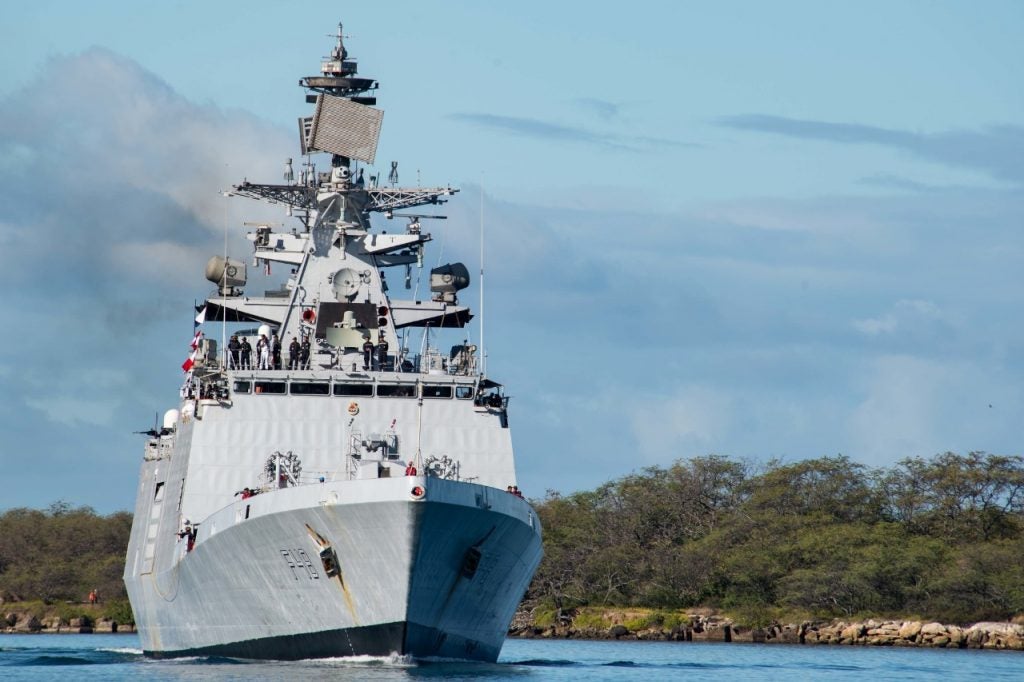 Another Shivalik class frigate, INS Sahyadri and Kamorta class frigate INS Kadmatt were also simultaneously deployed towards the ASEAN region. The ships visited Indonesia and Vietnam. On the return leg, the ships called at Changi naval base in Singapore on July 2. INS Kamorta had conducted a port call at Changi from June 25-27. The Shivalik and Kamorta class ships belong to the Navy's Eastern Fleet. These visits and interactions are meant to reinforce India's Act East policy and enhance presence in the larger Indo-Pacific region.
Within the Indian Ocean Region (IOR), the Navy's Western Fleet has sent INS Kolkata to the Republic of Seychelles. The ship conducted joint EEZ patrols and participated in Seychelles independence day celebrations. Engines and spares for Dornier aircraft of Seychelles were also delivered. The larger focus of the Western Fleet has been in the MENA region. On June 27, INS Talwar visited Bahrain as a part of the Navy's Operation Sankalp in the Persian Gulf. On June 26, Kolkata class destroyer INS Chennai visited Jeddah, Saudi Arabia. Replenishment ship INS Aditya also visited the port for an operational turnaround. The Indian Navy has increasingly used its partners in the Middle East for such deployments in recent years.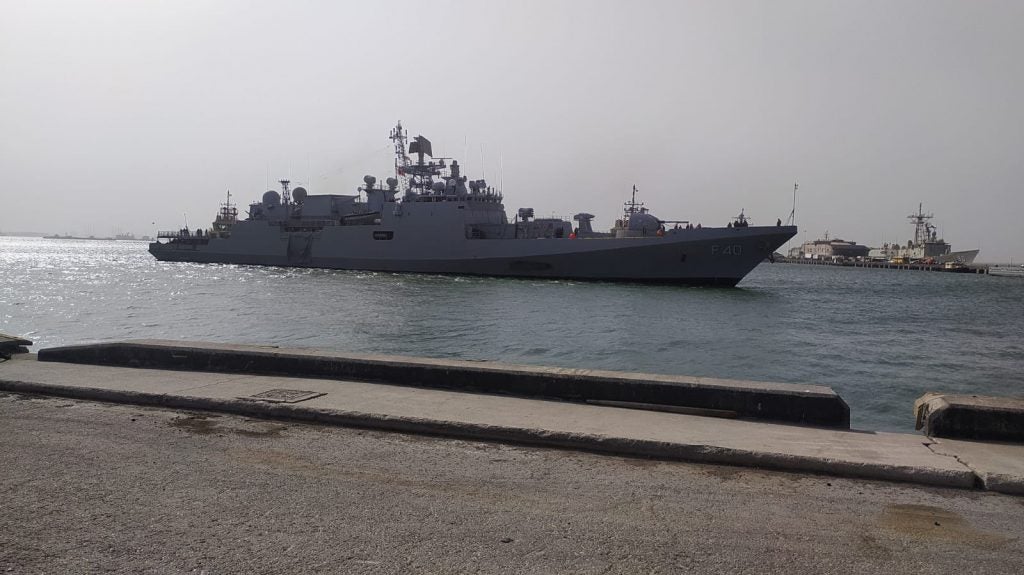 Further west, Kolkata class destroyer INS Kochi visited Safaga, Egypt and conducted a PASSEX with the Egyptian Navy. The Indian Air Force had also sent three Su-30MKI and two C-17s on June 22 for an exercise with the Egyptian Air Force. This deployment involved aerial refuelling of Su-30MKIs by the UAE. In April, the Navy's First Training Squadron, a part of its Southern Fleet, visited a total of five Middle East and African nations. This included the Navy's lone sailing ship INS Tarangini which proceeded to visit Portugal and France. Europe would soon host INS Tarkash, which will visit a total of 11 nations across three continents during its five month long deployment. The frigate will be at Rio de Janeiro, Brazil to celebrate India's 75th independence day on August 15. This heightened deployment effort comes as the Navy is looking to match deployments of China to the IOR and also looks to enhance maritime cooperation with friendly nations.