Ukrainian Troops Raise Flag Over Snake Island
Ukraine's military has released photographs of Ukrainian special forces soldiers raising the country's flag on Snake Island, a strategic Black Sea outpost abandoned by Russian forces a week ago after sustained Ukrainian artillery bombardment.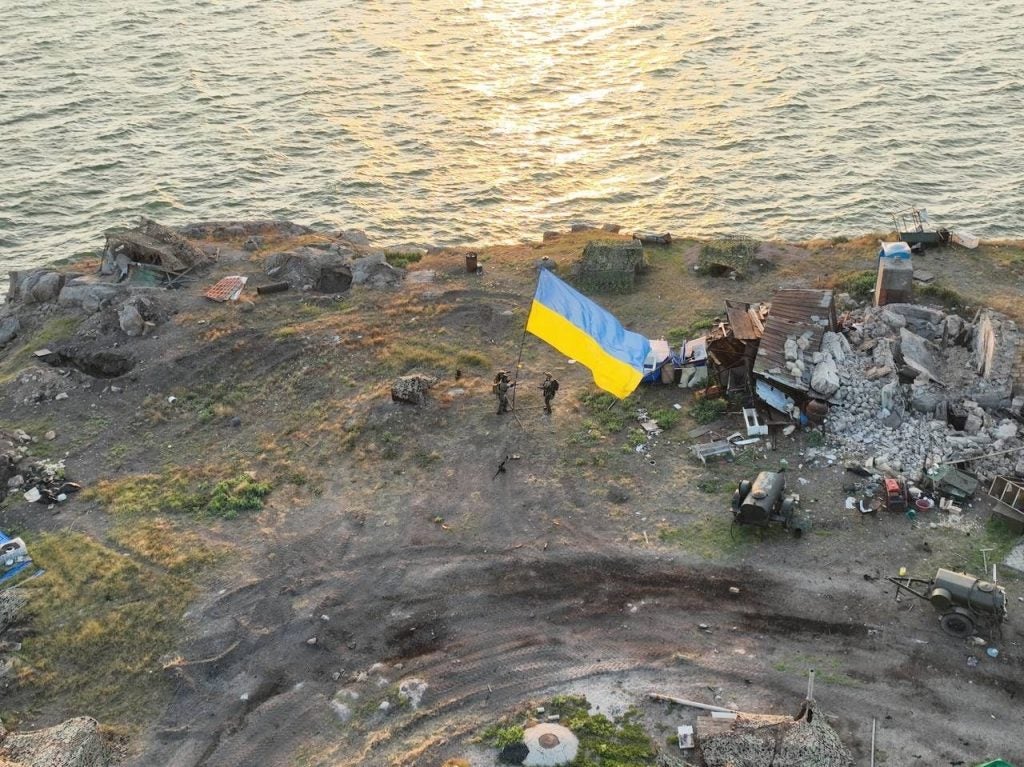 The photographs also show the extent of damage to buildings on the island caused by the fighting that culminated in the Russian withdrawal, as well as a tanker truck left behind by retreating Russian forces.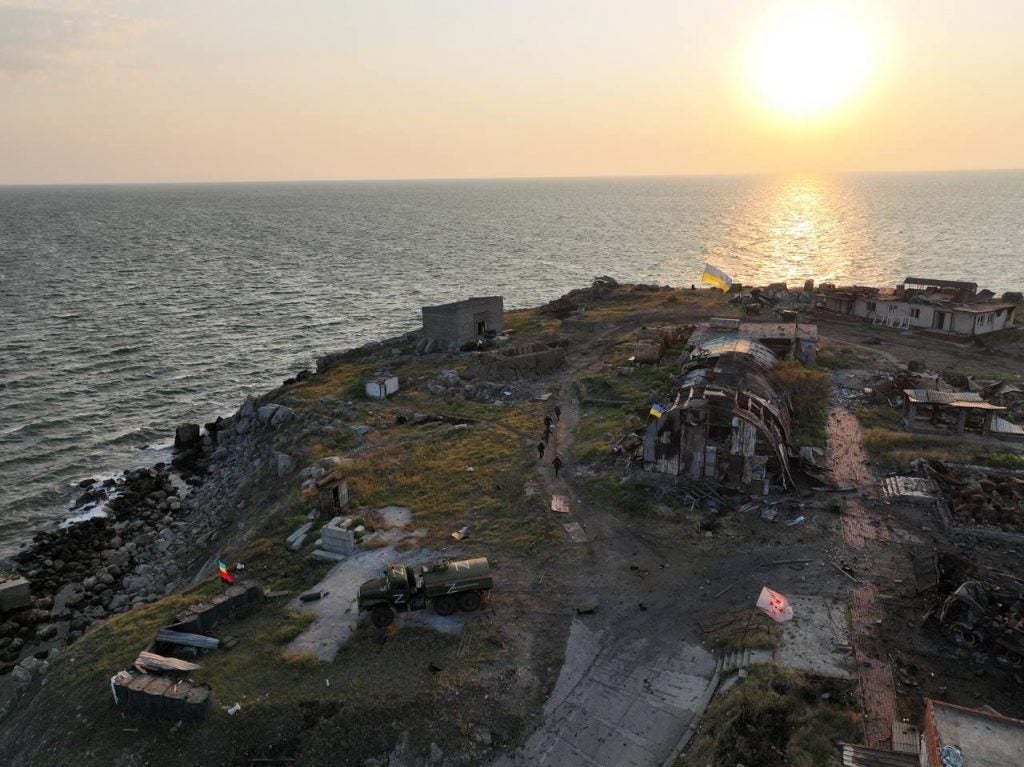 A spokesperson for Ukraine's southern operational command, 1st Capt. Natalia Humeniuk, announced shortly after the retreat of Russian forces last week that the Ukrainian flag had been raised on the island. However, she subsequently clarified her comments on Monday, telling CNN that the flag had been delivered to the island by helicopter, but only would be raised following the arrival of Ukrainian troops.

Russia's defense ministry has in turns claimed that the Russian withdrawal from the island was a "gesture of goodwill" towards opening a humanitarian corridor for Ukrainian grain exports by sea; and that the withdrawal was necessary to avoid casualties due to the lack of cover and fortifiable positions on the island.

Russian aviation attempted to bomb the island last week following the evacuation of Russian troops, trying to destroy equipment left behind to deny it to Ukrainian forces. The Ukrainian General Staff subsequently released footage of one such bombing run filmed by a TB2 armed drone, showing a Russian Su-30 missing three of four bombs dropped on the island.

The General Staff then released a video of its own "demilitarization" of abandoned Russian vehicles on the island, with a TB2 using a missile against a Tornado-G truck-mounted multiple rocket launcher system and several other trucks abandoned on one of the island's docks.

However, it remains unclear as to whether Kyiv will seek to retain a permanent troop presence on the island. While its strategic location overlooking Black Sea shipping lanes would make it suitable for hosting batteries of anti-ship missiles, the island's small size and aforementioned lack of cover would also leave the hypothetical batteries or any other Ukrainian presence as exposed as Russian troops were.