India, Oman Conduct Joint Air Force Exercise, Reaffirms Close Ties With Official Visits
The Indian Air Force (IAF) and Royal Air Force of Oman (RAFO) conducted a bilateral exercise named Eastern Bridge-VI from February 21st to 25th, 2022 at Air Force Station Jodhpur in western India. The exercise aimed at providing operational exposure and enhancing interoperability of both the Air Forces. This comes after two successive high level visits by defence officials from Oman to India in 2022.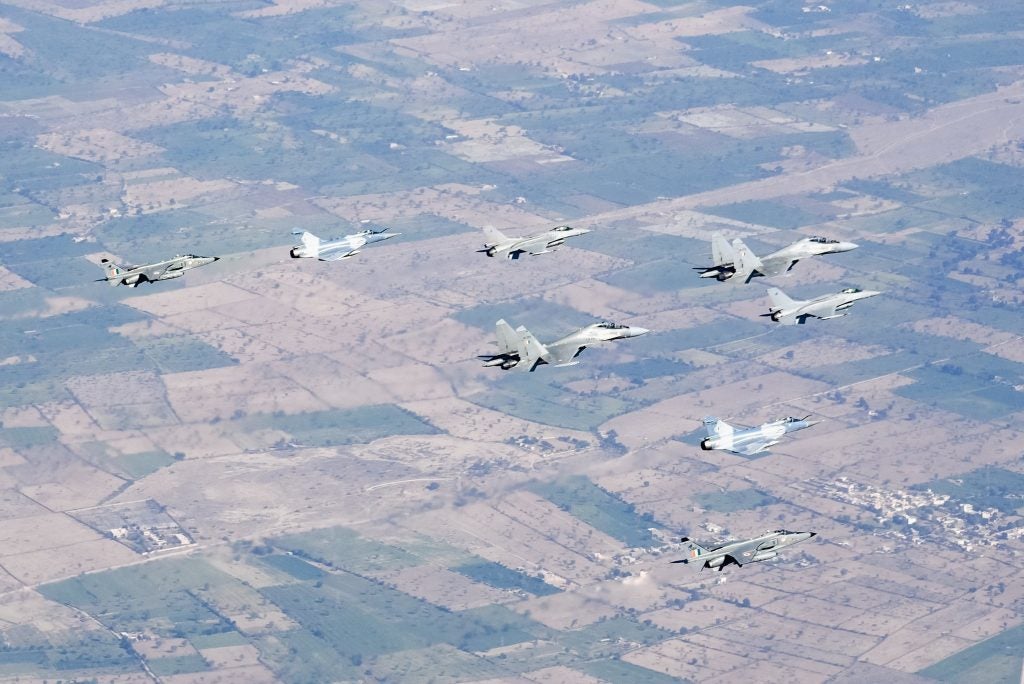 RAFO participated with at least 5 F-16Cs, while IAF deployed the Su-30 MKI, Mirage-2000 and DARIN-III Jaguars. Senior officers from both sides visited the airbase. This was the sixth edition of the biennial exercise which is alternately hosted by India and Oman. The previous edition of the exercise was held in October 2019, at Air Force Base Masirah, Oman and was the first time IAF's MiG-29 fighters participated in an exercise held outside India.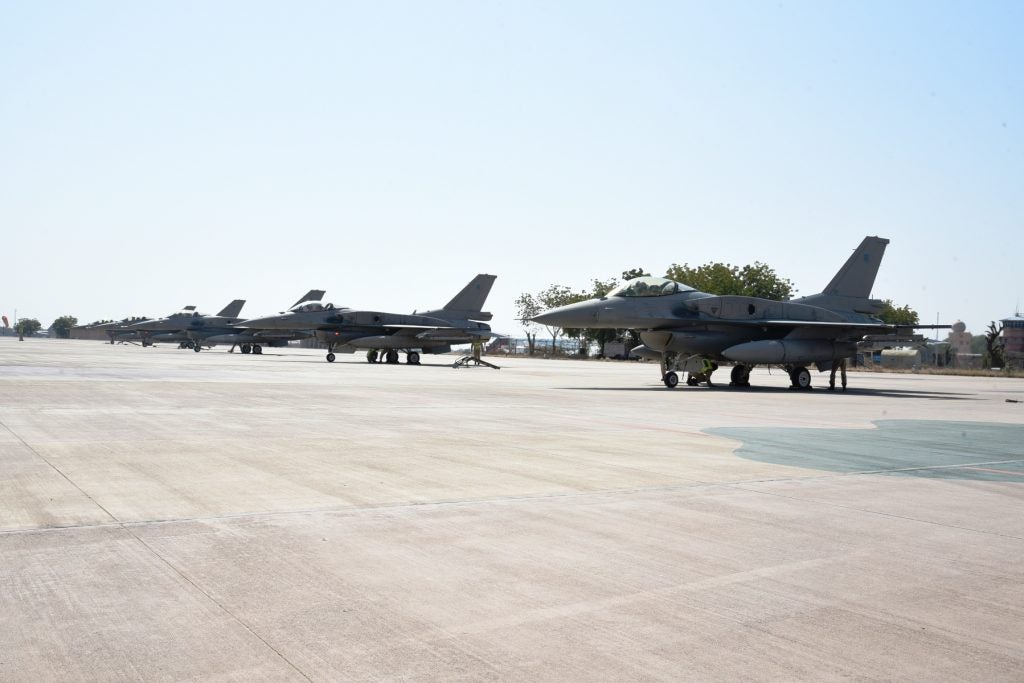 The 11th India–Oman Joint Military Cooperation Committee Meeting (JMCC) on bilateral defence cooperation was held in New Delhi on January 31, 2022. This was held during the visit of the Secretary General at Oman's Ministry of Defence, Dr. Mohammed Bin Nasser Bin Ali Al–Zaabi to New Delhi. During the meeting, the two sides reviewed the progress made in military-to-military engagements, joint exercises, industry cooperation through joint ventures and various ongoing infrastructure projects. Conduct of Humanitarian Assistance and Disaster Relief (HADR) exercises and combating the drug trafficking prevalent in the North Arabian Sea were also discussed.
Rear Admiral Saif Bin Nasser Bin Mohsin Al Rahbi, Commander of the Royal Navy of Oman (CRNO) visited India from February 13 to 17. The visit aimed to consolidate bilateral relations with the Indian Navy and to enhance defence cooperation with India. The CRNO visited India's Western Naval Command in Mumbai and visited Indian naval ships at the Naval Dockyard. Mumbai. A press release noted that both navies have been participating in the biennial maritime exercise 'Naseem Al Bahr' since 1993. This exercise was last conducted in 2020 and the next edition is scheduled later this year.
While India's relations with other Gulf countries like Saudi Arabia have grown substantially with visits by Indian and Saudi Army Chiefs in 2020 and 2022, Oman remains India's closest regional partner. Oman is the only Gulf country with which all three services of the Indian armed forces conduct regular bilateral exercises and staff talks. In February 2018, Prime Minister Modi visited Oman where an agreement to access the Port of Duqm was signed, along with investments in its industrial zone. Duqm had earlier hosted a long range deployment by the Indian Navy in September 2017, which involved INS Kochi, INS Mumbai, the submarine INS Shishumar and two P-8I aircraft. P-8Is have also been deployed on multiple occasions at Salalah since 2018. Recently in December 2021, INS Sudarshini had visited Muscat.