Australia's Final Chinooks Arrive Aboard a C-5
The Australian Army has received its final two CH-47F Chinooks aboard a late-night flight from Hawaii. Australia ordered four CH-47Fs from U.S Army stocks in early 2021. The Chinooks were ordered to expand Australia's heavy-lift fleet, though availability issues with Defence's MRH-90 fleet also played a part. 
The aircraft will be reassembled in Townsville, before being officially handed over to C Squadron, 5th Aviation Regiment for operational use.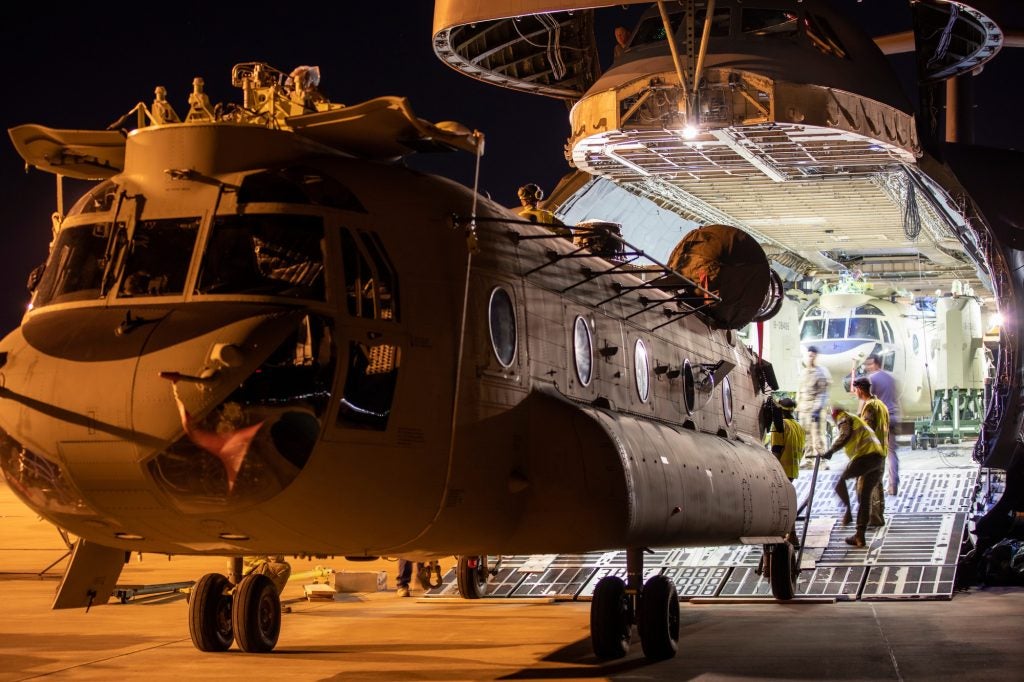 Commanding Officer of the 5th Aviation Regiment, Lieutenant Colonel Christopher McDougall, said that the aircraft would provide Defence with additional capability. 
"The additional helicopters will provide Defence with additional lift capacity and strengthen Army's ability to support operations globally. It [Chinook] has been instrumental in recent missions, including Operation Bushfire Assist in 2019-20, Operation Tonga Assist in 2022 and Operation Queensland/New South Wales Flood Assist in 2022."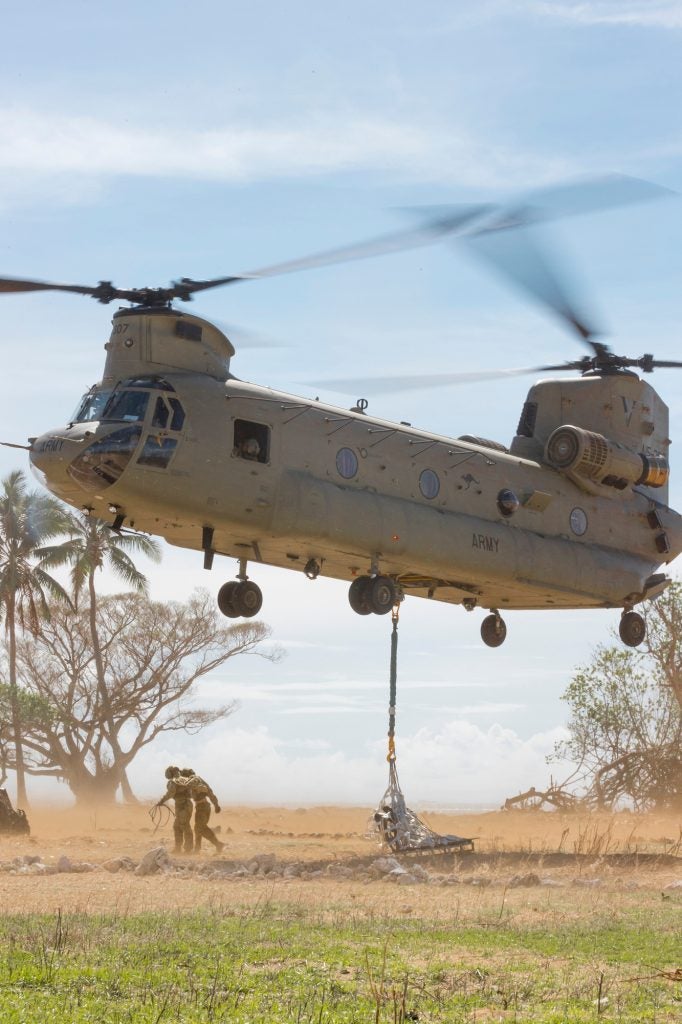 The first two additional aircraft were delivered in July last year aboard a similar flight, just three months after receiving the required U.S government approvals. Commander of Army Aviation Command, Major General Stephen Jobson, said "Army Aviation Command is postured to oversee the introduction of new aviation capabilities and upgrades to our current capabilities, and this delivery reinforces that preparedness,"
The Australian Army's aviation fleet, bar the Chinook, will radically change in coming years as AH-64E Apaches, and new Blackhawks replace European aircraft. In a sign of the oncoming change, 12 Army personnel recently began training to operate the service's new RQ-21 UAS, which is set to replace the RQ-7B.