Zelensky: Russian Cruise Missile Attack On Shopping Center "Outrageous"
Russian cruise missiles hit a shopping center in the central Ukrainian city of Kremenchuk on Monday afternoon, with Ukrainian authorities reporting the death of at least 11 civilians and injuries to at least 56 more people as search and rescue operations continued into the evening.

Poltava Oblast administration press officer Maksym Kovaliev told the Kyiv Independent that the missile strike took place around 4PM local time. According to Ukraine's State Emergency Service, 383 firefighters and other rescue personnel are on site, extinguishing fires and searching for victims throughout the 10,300 square meter mall as of 8:50PM local time.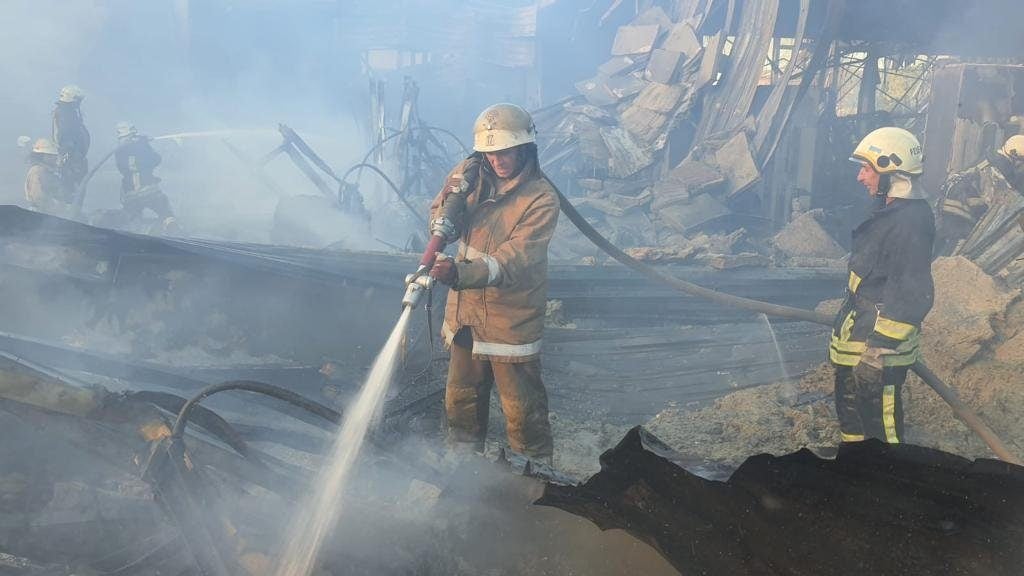 The Ukrainian Air Force Command has claimed that the attack was carried out using two Kh-22 (NATO reporting name AS-4 "Kitchen") anti-ship cruise missiles, launched by Russian Tu-22M3 bombers over Russia's Kursk Oblast.

While no intelligence from outside Ukraine has corroborated the Air Force's claims as of writing, reports of Kh-22 use in Russian cruise missile attacks on Ukraine have become increasingly common, including a series of cruise missile attacks over the weekend that were reported to have been launched by Russian aircraft from Belarusian airspace. The use of anti-ship missiles for attacks on ground targets would appear to imply the depletion of other Russian cruise missile stocks, although the indiscriminate nature brought on by the Kh-22's 1970s-vintage guidance and one-ton high explosive warhead would still have "utility" in terrorizing civilians.

Poltava Oblast was previously relatively peaceful, being several hundred kilometers away from the heaviest fighting since the start of Russia's unprovoked invasion on February 24. Oblast authorities told the Kyiv Independent that prior to the attack, only two people had been killed and at least seven injured since the start of the invasion.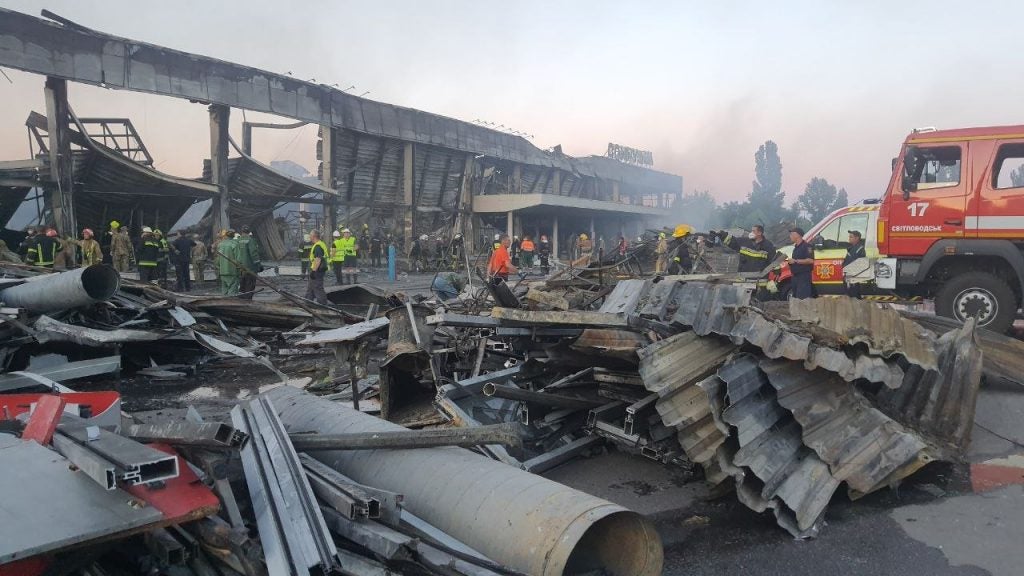 On Monday evening, Ukrainian President Volodmyr Zelensky said in a speech that the shopping center attack was one of the most outrageous terror attacks in the history of Europe, describing the Russian Federation as one of the largest terrorist organizations in the world for the attack and other atrocities conducted over the course of its now four month-old unprovoked invasion of Ukraine.

Earlier in the day, Zelensky said that "It's useless to hope for decency and humanity from Russia" in a statement made following initial reports of the attack, saying that the mall posed no threat and held no strategic value.

Russian deputy permanent representative to the United Nations Dmitry Polyanskiy has since claimed on Twitter that the attack was a "provocation", drawing a comparison to and reiterating Moscow's claims that massacres of Ukrainian civilians in the Kyiv suburb of Bucha were really committed by Ukrainian forces. Moscow has repeated these claims in the face of overwhelming evidence to the contrary from survivors, journalists and investigators from multiple nations.