Spain Orders 20 New AESA-Equipped Eurofighters As Hornet Replacements
Airbus announced on 23 June that Spain had ordered 20 new Eurofighter jets. The order for 16 single-seater and four twin-seater Eurofighters was made through NATO's Eurofighter and Tornado Management Agency, and was revealed at the ILA Berlin air show.

The purchase of the 20 Eurofighters is being made under the Halcon program, which intends to replace the fleet of Spanish Air Force F/A-18 Hornets based at Gando Air Base in the Canary Islands. Deliveries of new Eurofighters are expected to start in 2026, with completion of the order set to expand the Spanish Air Force's Eurofighter fleet to 90 aircraft.

All 20 of the Eurofighters ordered in the 2.043 billion euro contract will be equipped with the E-SCAN active electronically scanned array (AESA) radar. The contract also covers the cost of engines, a simulator and support services for the new aircraft. Airbus emphasizes that the order will secure industrial activity at its Getafe site through 2030, with the Spanish Eurofighter assembly facility there providing over 20,000 direct and indirect jobs in Spain alone. The Getafe facility is also where Airbus is conducting work on upgrades for Spain's current Tranche 1 Eurofighters in conjunction with the Spanish Air Force's Armament and Experimental Logistics Centre (CLAEX).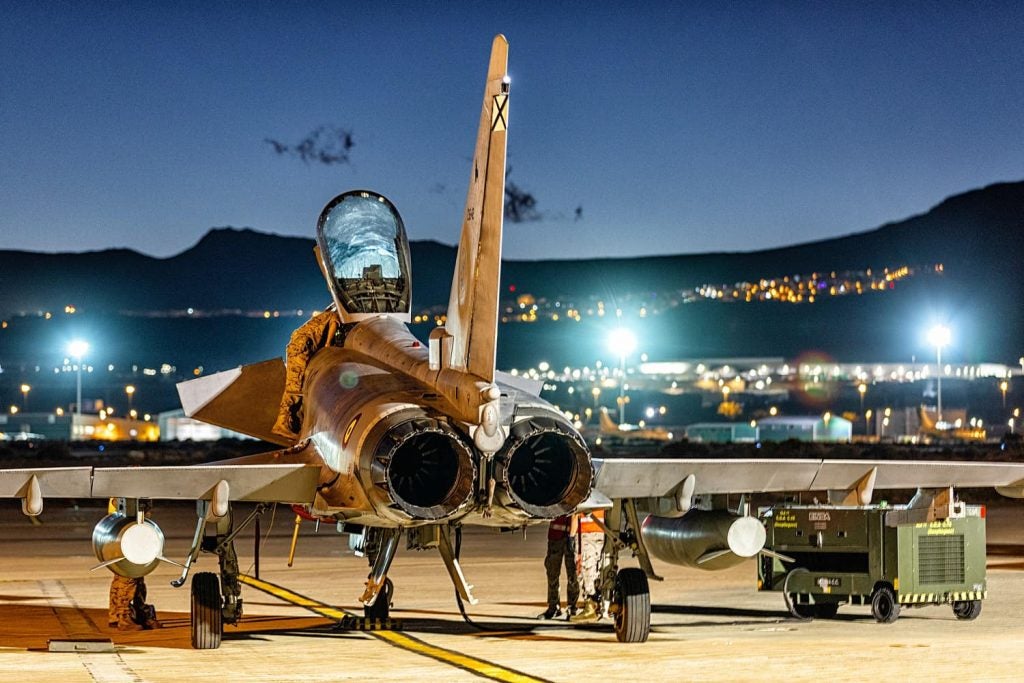 'This additional order reinforces Spain's commitment not only towards the Eurofighter but also to its development and industrial environment. I would like to thank the customer for its firm position with respect to European defence at a time when it is needed most," said Mike Schoellhorn, CEO of Airbus Defence and Space.

Spain has operated Eurofighters since 2003, with the Spanish Air Force's 11th Wing at Moron and the 14th Wing at Albacete flying Tranche 1 Eurofighters. In addition to homeland air defense, Spanish Eurofighters have been deployed on NATO Air Policing missions to the Baltics and more recently the Black Sea. A previous Baltic Air Policing deployment resulted in a memorable incident in July 2021, where a visit by Spanish Prime Minister Pedro Sánchez and Lithuanian President Gitanas Nausėda to a Baltic Air Policing detachment in Lithuania was interrupted by the Spanish Eurofighter Nausėda was speaking in front of being scrambled to intercept two Russian aircraft.