Australian Army Receives First of Four New CH-47F Chinooks
The Australian Army received two new CH-47F "Chinooks" from the United States today. A United States Air Force (USAF) C-5M "Galaxy" delivered the two aircraft to RAAF Base Townsville, where their operating unit, the 5th Aviation Regiment is based. The aircraft are part of a batch of four ordered by Australia earlier this year and approved by the US Defense Security Cooperation Agency (DSCA) in April this year. The total cost of the aircraft is $259 million USD according to the DSCA.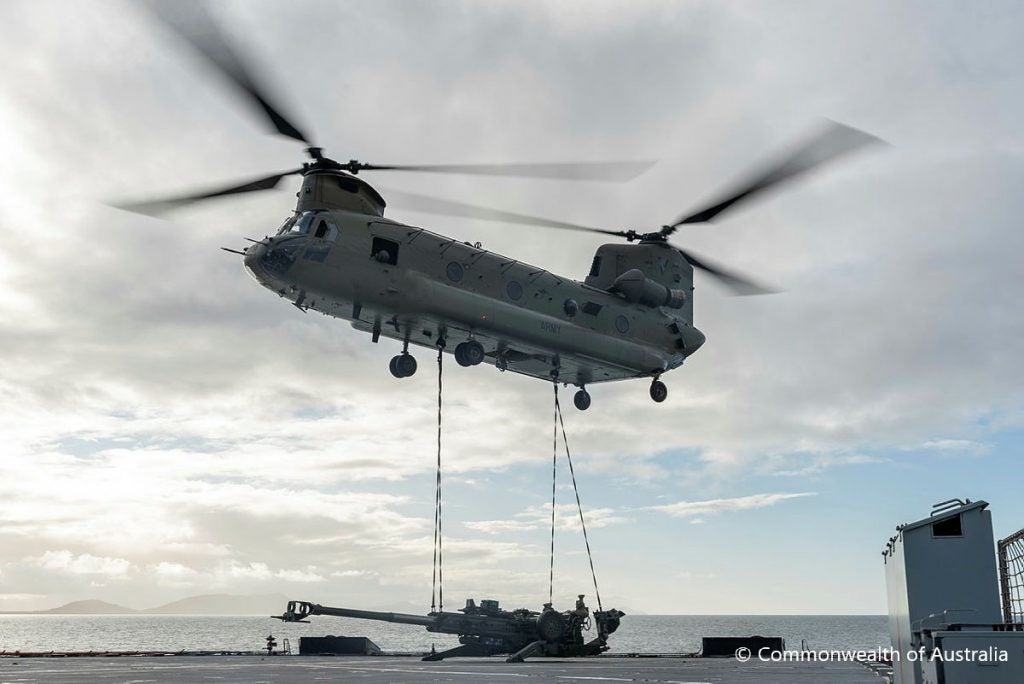 The four Chinooks on order will grow Australia's current fleet from ten to fourteen, all of which are operated by the 5th Aviation Regiment. According to the DSCA, the four new Chinooks are all to be delivered from United States Army stock with Australian modifications incorporated. The remaining two aircraft are expected to arrive by mid-2022 according to the Australian Department of Defence.
Australia's Chinook Fleet has seen extensive use recently. It has been deployed in both Humanitarian Aid and Disaster Relief (HADR) situations and high-end training exercises. Notably, during 2019/2020 "Black Summer" bushfires Chinooks assisted civil authorities in airlift missions to support the disaster response effort. During Exercise Sea Explorer 2021, the helicopters demonstrated their utility in high-end operations, being used to carry 155mm M777 howitzers from HMAS Canberra to shore during amphibious landing exercises. 
Australian Minister for Defence, Peter Dutton, said that: "the additional helicopters will strengthen Army's airlift capability into the future and increase the ADF's ability to support operations globally,"
According to Major Nicholas Ludwick of the 5th Aviation Regiment, the new helicopters will allow the Army to deliver more flying hours when in an operational environment. The delivery comes as the Australian Army's main utility helicopter, the MRH-90 "Taipan" is grounded for a second time in three years over safety concerns. 
Header Image: A new CH-47F Chinook heavy-lift helicopter is unloaded from a United Stated C-5 Galaxy at RAAF Base Townsville, Queensland. Photo: Trooper Lisa Sherman / Australian DoD