Air Launched BrahMos Gets Extended Range Version
India has successfully conducted the first launch of Extended Range (ER) version of the BrahMos Air Launched Cruise Missile (ALCM) from a Su-30 MKI fighter. The launch from the aircraft took place on 12 May and the missile achieved a direct hit on the designated target in the Bay of Bengal region.
A press release by the Indian Ministry of Defence (MoD) stated that with this test, the Indian Air Force (IAF): "has achieved the capability to carry out precision strikes from Su-30MKI aircraft against a land and sea targets over very long ranges. The extended range capability of the missile coupled with the high performance of the Su-30MKI aircraft gives the IAF a strategic reach and allows it to dominate the future battle fields."
While the range of the tested missile was not specified by MoD or IAF, area warning released for the test indicates that a range of 450km is likely. This matches the range of extended range tests conducted from land and sea launchers in the past few months. The Indian Navy's latest Visakhapatnam class destroyers are also equipped with this BrahMos variant.
However, a longer ranged variant with 'enhanced capability' has also been tested twice. The first test was conducted on 12 July, 2021 but failed immediately after launch, while the second test on 20 January, 2022 proved successful. The range of this variant is believed to be over 600km based on area warnings issued for those tests.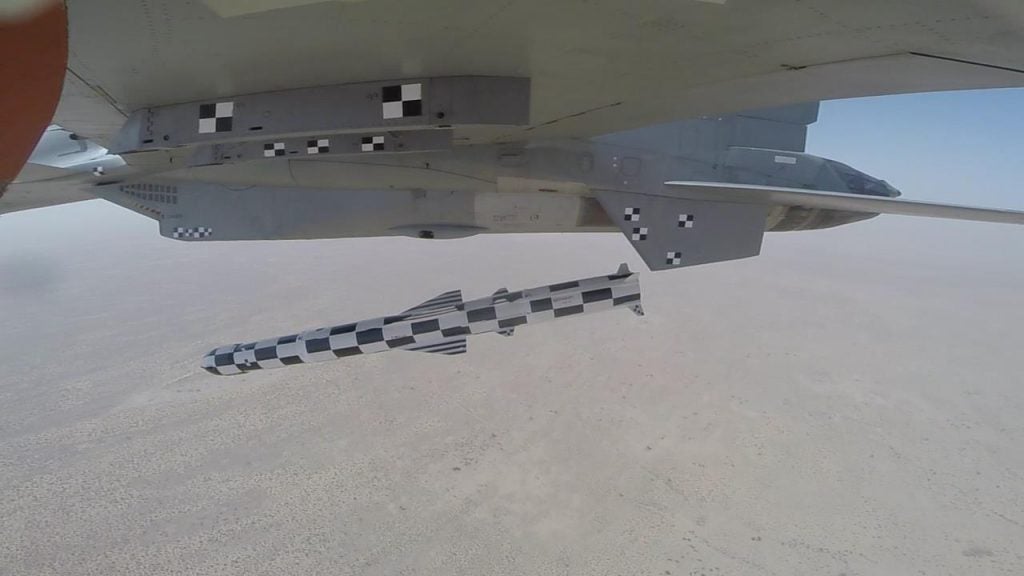 The air launched version was last tested in April in coordination with the Indian Navy. The BrahMos ALCM, first tested in 2017, obtained 'fleet release clearance' in June 2020. Multiple tests were conducted since, including a December 2021 test which cleared the missile for serial production. The current test marks over a dozen launches of various BrahMos missile variants in 2022, including an accidental launch into Pakistan in March. The system recently received its first export order, with the Philippines ordering three shore based batteries.