India 'Accidentally Fires' Supersonic Missile, Impacts 124km Inside Pakistan
India has stated in a press release that "an accidental firing of a missile" occurred on 9 March "during routine maintenance due to a technical malfunction". Earlier on 10 March, Pakistan Armed Forces military spokesperson Major-General Babar Iftikhar had said in a press conference that a "high-speed flying object" crashed near the eastern city of Mian Channu, which was initially picked up on radar as coming from the Indian city of Sirsa. The Indian press release also stated that:

"The Government of India has taken a serious view and ordered a high-level Court of Enquiry. It is learnt that the missile landed in an area of Pakistan. While the incident is deeply regrettable, it is also a matter of relief that there has been no loss of life due to the accident."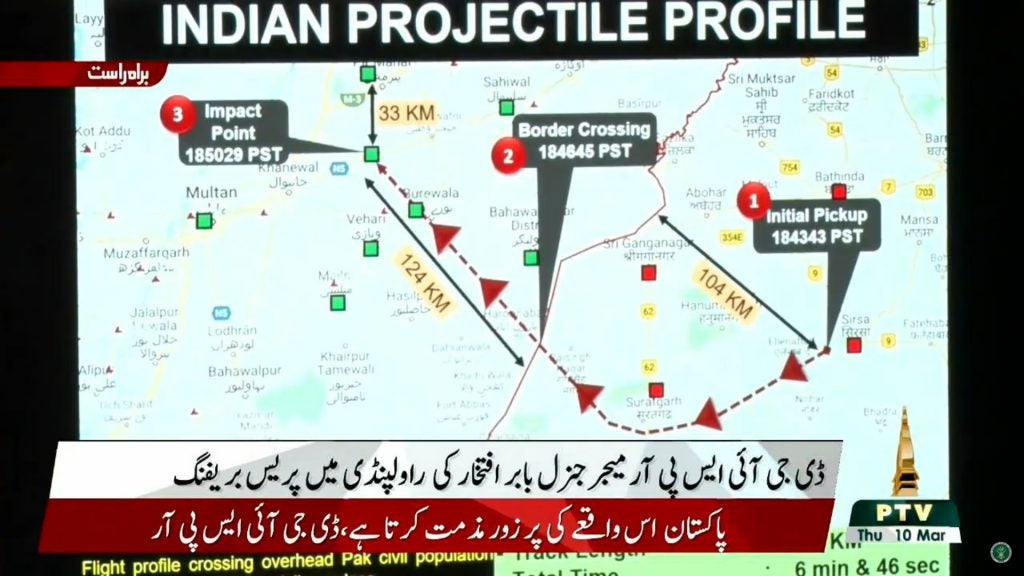 The Pakistani press conference provided more details about the incident. A 'high speed object' was detected by Pakistani radar 104km from the international border near Sirsa, India. The object was at an altitude of about 40,000 ft and was travelling at speeds in excess of Mach 2.5, eventually touching Mach 3. The object initially headed in a south-west direction. However, after it had travelled about 70km, it changed course and headed north-west towards Pakistani airspace. It entered Pakistani airspace and travelled about 124km before impacting. Pakistani air defence systems were claimed to have a continuous track of the object until impact, for 6 minutes and 46 seconds with time over Pakistan being 3 minutes and 44 seconds. It was a surface to surface missile and the debris was being analyzed, the spokesperson said.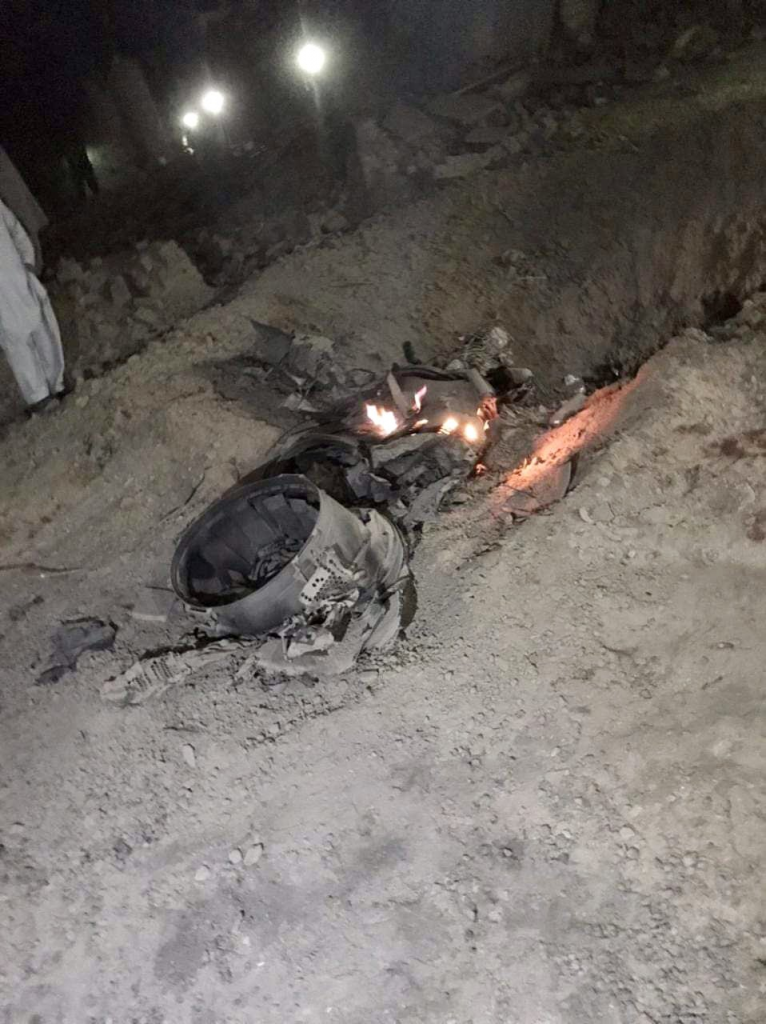 With the detected launch Pakistan's Air Force had initiated the necessary actions according to procedure. The spokesperson highlighted the danger the object posed to airliners as well as to life and property on ground. India's Charge d'Affaires was summoned on 10 March by Pakistan's Ministry of Foreign Affairs to convey "strong protest over the unprovoked violation of its airspace by an Indian origin 'supersonic flying object'".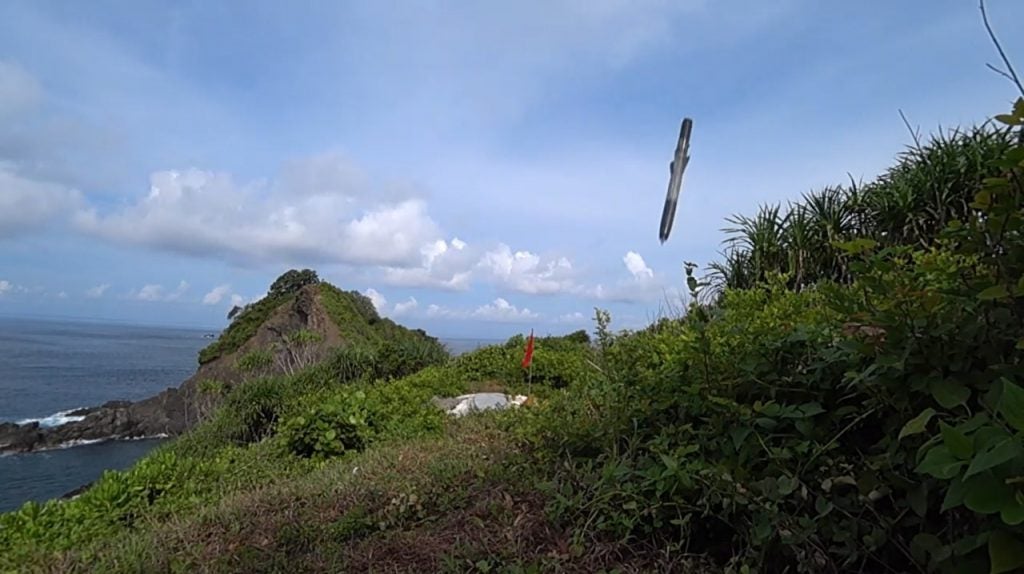 Pictures of the debris circulating on social media matched certain characteristics of the BrahMos supersonic cruise missile. The Indian Army, Navy and Air Force are equipped with various versions of the missile and conduct routine tests. Initially limited to 300km, the missile has seen extended ranged versions with over 400km and over 600km range. A 400km variant of BrahMos was recently tested off INS Chennai, a Kolkata class destroyer, on March 5.