Philippines Issues 'Notice of Award' For BrahMos, In Boost To Indian Defence Exports
The Department of National Defense of the Philippines published a 'Notice of Award' on January 13, accepting the proposal of BrahMos Aerospace Private Limited for the Philippine Navy's Shore Based Anti-Ship Missile System (SBASMS). The notice is dated December 31, 2021 and is signed by Secretary of National Defense Delfin Lorenzana. The contract is worth $374.96 million. The Philippines had released an initial funding of $56 million on December 28, 2021 for the SBASMS project.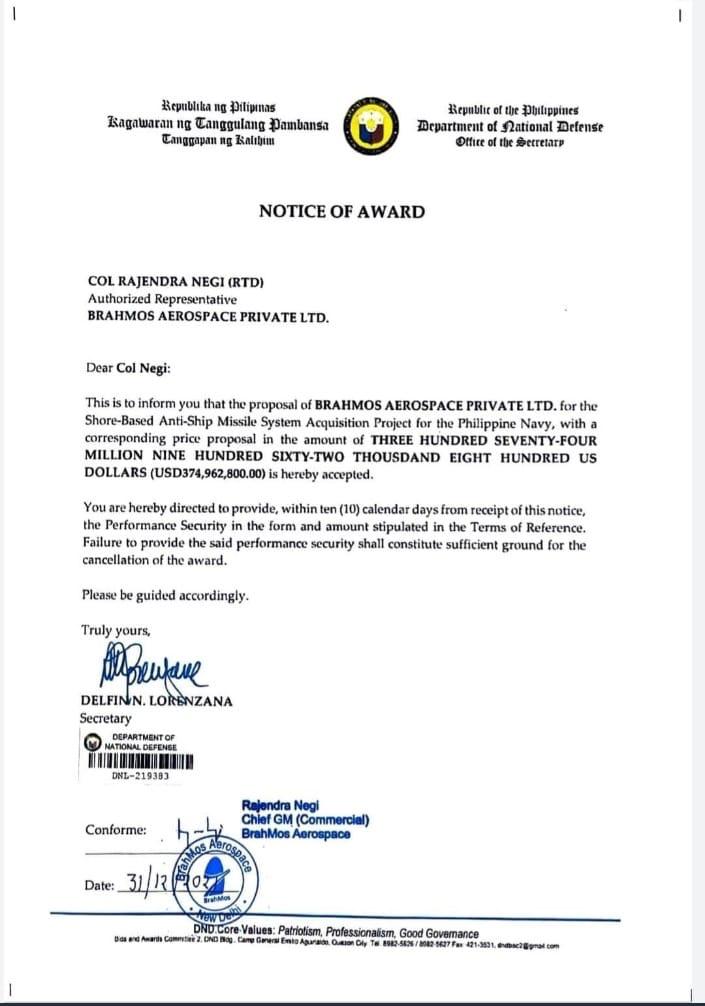 Sources told The Print that 'an Indian delegation is slated to visit Manila next week to sign the contract'. The missile systems, with a strike range of 290km, would enter service with the Philippine Marine Corps (PMC), which is under the Philippine Navy. The PMC requires three missile batteries. Each battery is expected to have four to six mobile autonomous launchers, each carrying three missiles. The missiles would be made in the BrahMos Aerospace production facility in Hyderabad, India. A Philippine Navy team visited the facility in December 2021.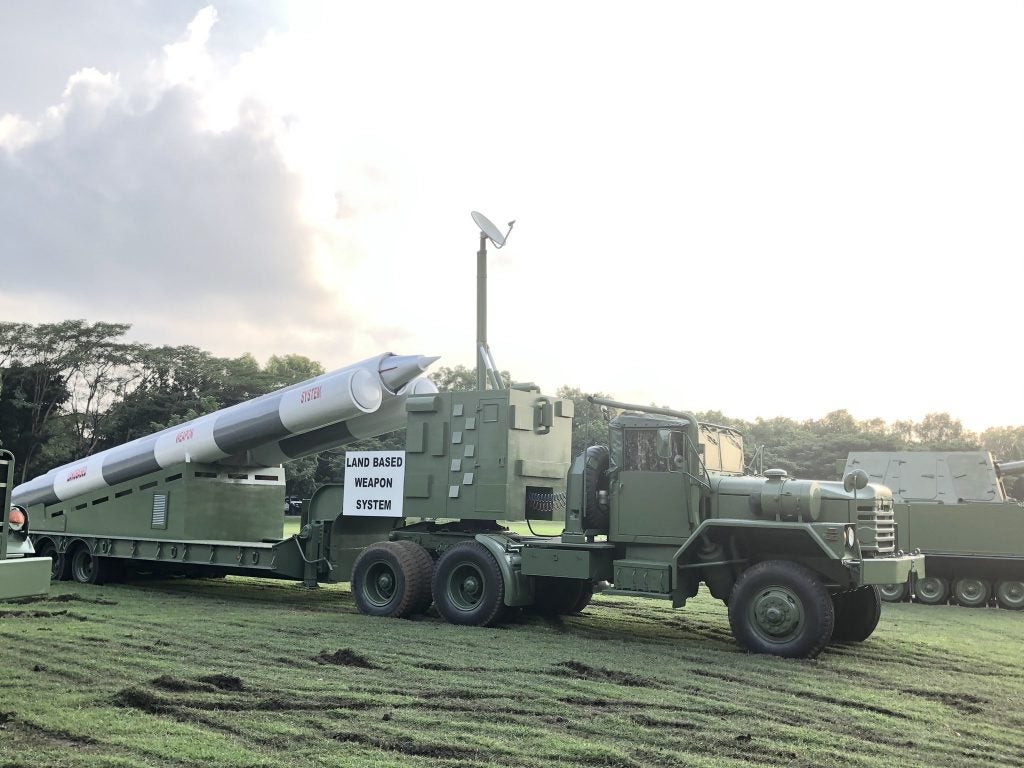 The Philippine Army is also interested in procuring two batteries of BrahMos for it's Land Based Missile System (LBMS) project. It raised the 1st Land-based Missile System Battery (1LBMS Btry) on October 3, 2019 in preparation for the acquisition. Defense Secretary Delfin Lorenzana said in December 2019 that a deal for the PA batteries would be signed in 2020. However, the Covid-19 pandemic created funding issues, delaying the acquisition. The Army is also expected to purchase BrahMos at a later date.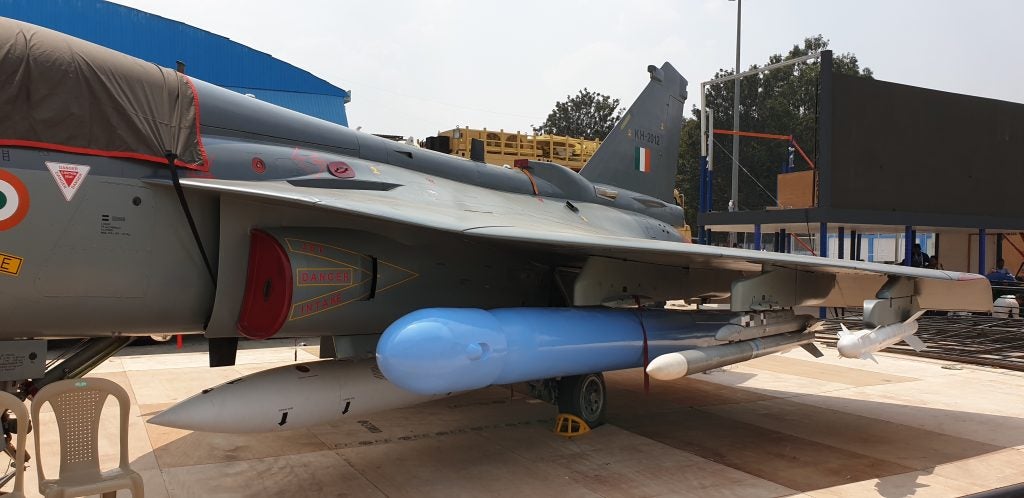 The upcoming conclusion of the contract marks a significant success in India's efforts to reduce defence exports and become a net defence exporter. The Ministry of Defence has set a target of achieving a turnover of over $23 billion in aerospace and defence goods and services by 2024, including annual exports of $5 billion. India entered SIPRI's list of top 25 defence exporters in the world in 2020, after increasing its exports from $200 million in 2016-17 to over $1.3 billion in 2018-19. However, Indian exports were limited to components and smaller orders. Major exports over the years have been those of the Dhruv helicopters to Ecuador, Shyena light torpedoes to Myanmar, weapon locating radars to Armenia and patrol vessels to Mauritius and Vietnam. This $374 million sale to the Philippine Navy will be the first export of the Indo-Russian missile and will strengthen India's efforts to export products from both public as well as private defence establishments.