Indian Navy Looks Ahead To Fleet Expansion With INS Visakhapatnam Delivery
Mumbai-based Mazagon Dock Shipbuilders Limited (MDL) delivered Visakhapatnam (D66), the first ship of Project 15B destroyer class, to the Indian Navy on October 28. Project 15B is a class of four destroyers also known as the Visakhapatnam class. It is a follow-on class of the Kolkata class (Project 15A) destroyers inducted in the last decade by the Indian Navy.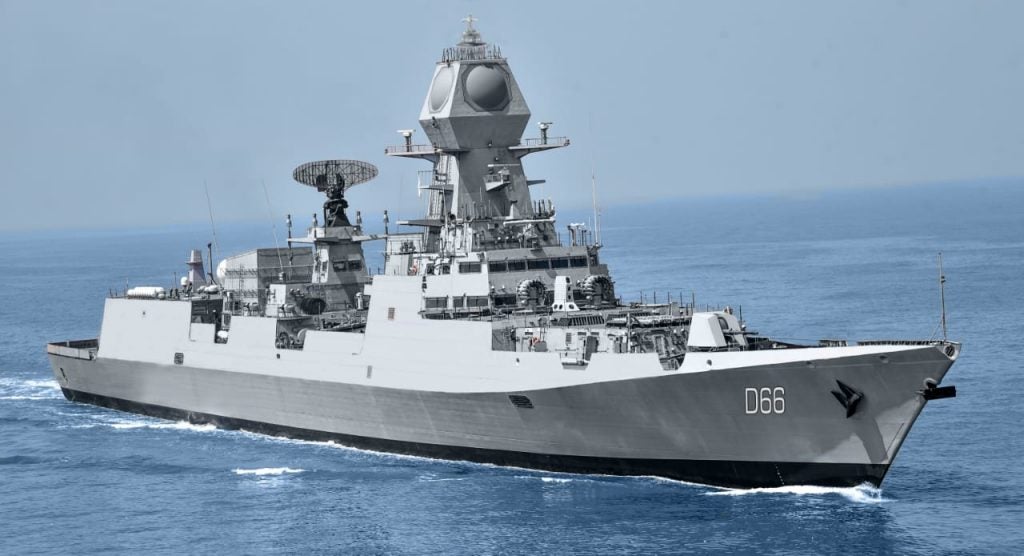 Project 15B destroyers were designed by the Directorate of Naval Design, a design bureau of the Indian Navy. The contract for four ships of Project 15B was signed on January 28, 2011. The other three vessels of the class are named Mormugao, Imphal and Surat. Mormugao and Imphal were launched in September 2016 and April 2019 respectively. Surat is under construction and expected to be launched by 2022.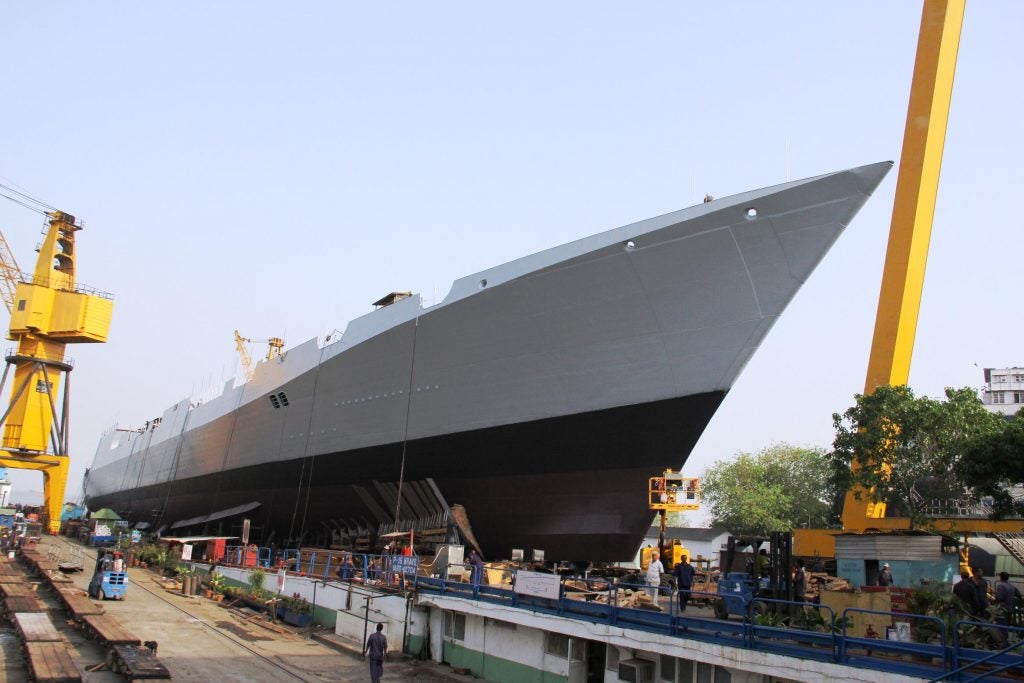 The keel of Visakhapatnam was laid in October 2013 and the ship was launched in April 2015. The project then faced a three year delay due to delays in supply of the MF-STAR radar as well as other sensors and armament. A fire broke out on Visakhapatnam on June 21, 2019, killing one worker and injuring another. However officials stated then that the project would not be delayed due to the fire. Basin trials were completed by December 2020. The ship was scheduled to be delivered by April 2021, however, this was deferred to October due to the Covid-19 pandemic.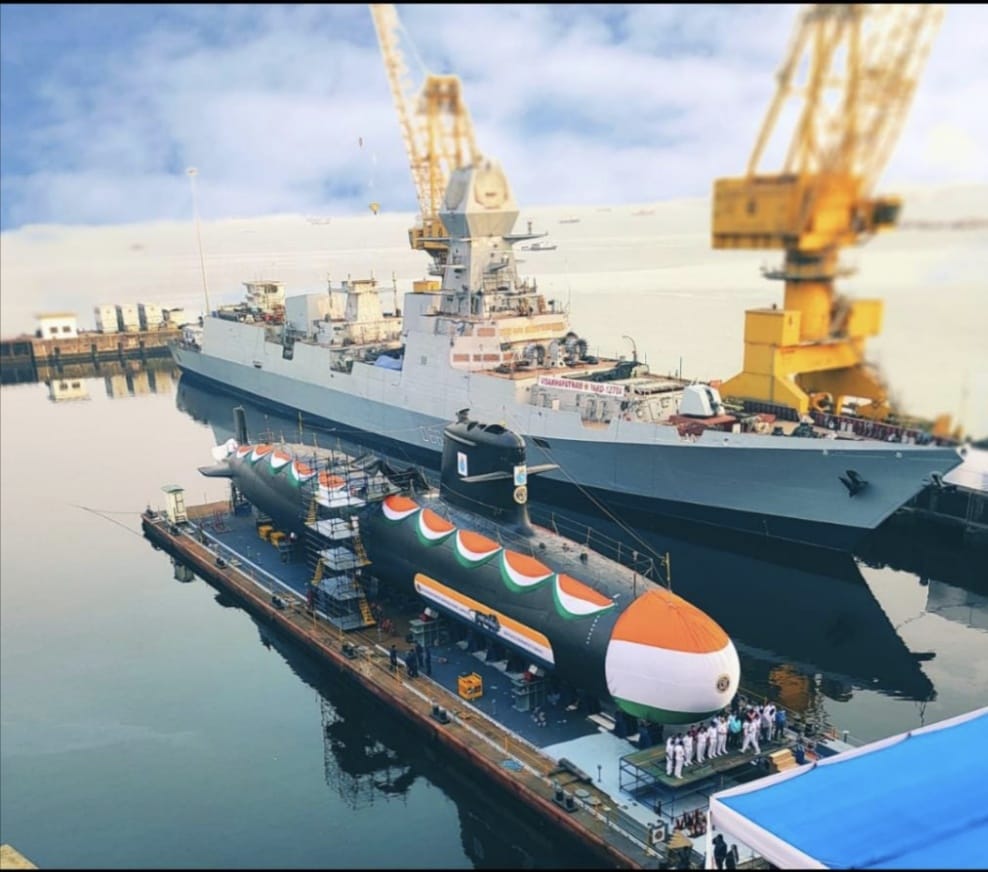 The vessels were initially planned to be equipped with 127mm guns from OTO Melara. In November 2019, the US approved the sales of 13 MK 45 guns for over $1 billion to India. These guns would have equipped the Visakhapatnam class destroyers and Nilgiri class frigates. However the high cost of the system caused the proposal to be shelved in favor of a 'Make in India' plan.
The Visakhapatnam class has largely maintained the hull form, propulsion machinery, many platform equipment and major weapons and sensors as the Kolkata class to benefit from series production. The 163 meter long destroyer has a full load displacement of 7,400 tonnes and maximum speed of 30 knots. It has a range of 4,000nm at a cruise speed of 14 knots. The combined gas turbine and gas turbine (COGAG) propulsion arrangement is sourced from Zorya-Mashproekt. The overall indigenous content of the project is claimed to be 75%.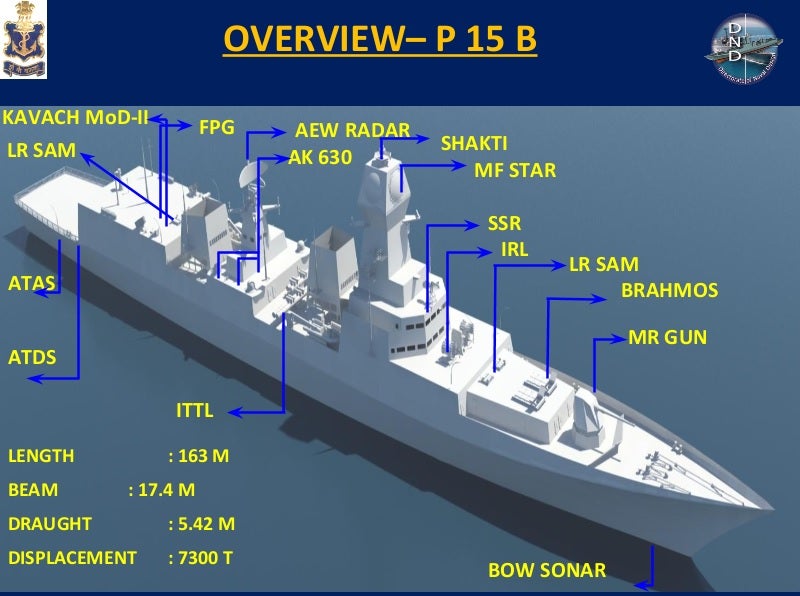 The destroyer is equipped with the following armament, all made in India in line with the Indian government's Make In India program: a 76mm Super Rapid Gun Mount (SRGM) made by BHEL, 16 Brahmos supersonic anti-ship missiles, 32 Barak-8 Medium Range Surface-to-Air Missiles, two anti-submarine Indigenous Rocket Launchers (RBU 6000), Indigenous Torpedo Tube Launchers (ITTL) and four AK-630M Close-In Weapon Systems (CIWS). The vessel has a rail-less helicopter traversal system and can house two helicopters. Primary sensors include the EL/M-2248 MF-STAR Active Electronically Scanned Array (AESA) radar, Thales LW-08 radar, BEL HUMSA-NG sonar as well as BEL's Shakti EW suite.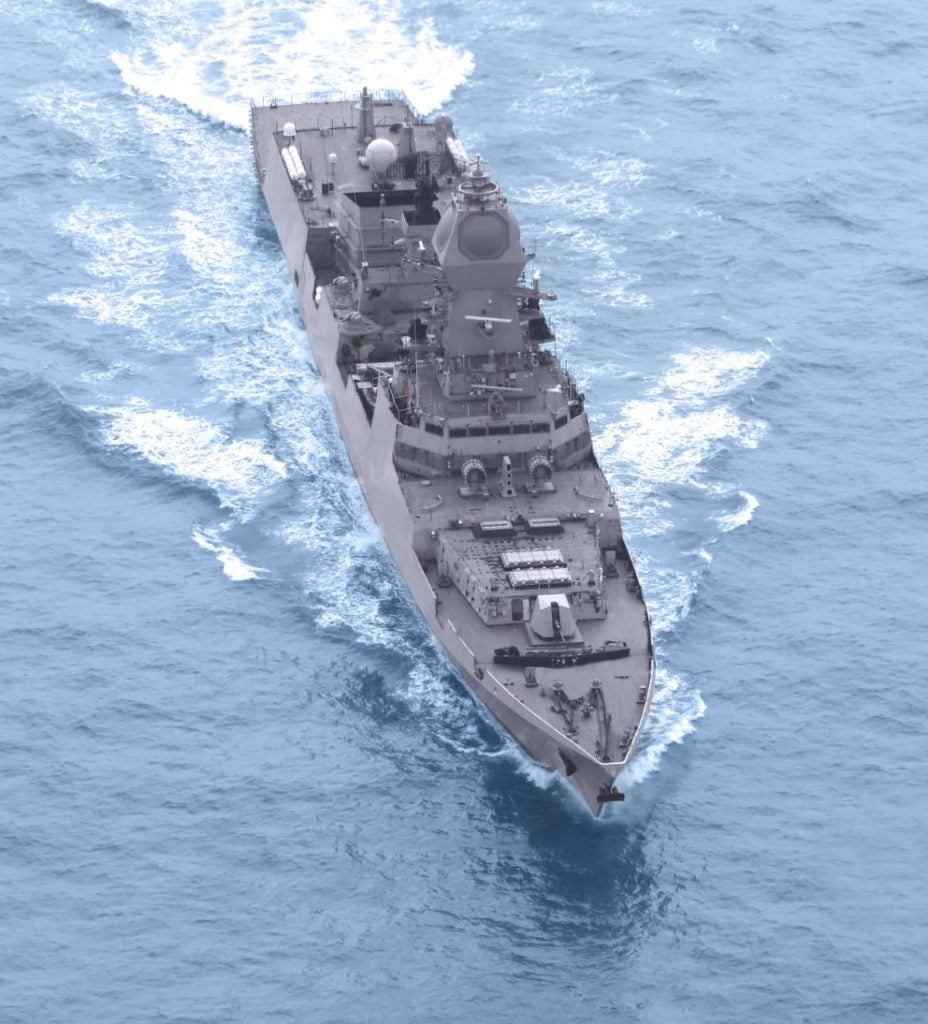 The delivery of Visakhapatnam comes amidst other recent developments regarding future Indian naval vessels. The Indigenous Aircraft Carrier-1 (IAC-1) Vikrant is currently undergoing its second set of sea trials. The first of the four follow-on Talwar class frigates, Tushil, was launched at Yantar Shipyard in Russia on October 28.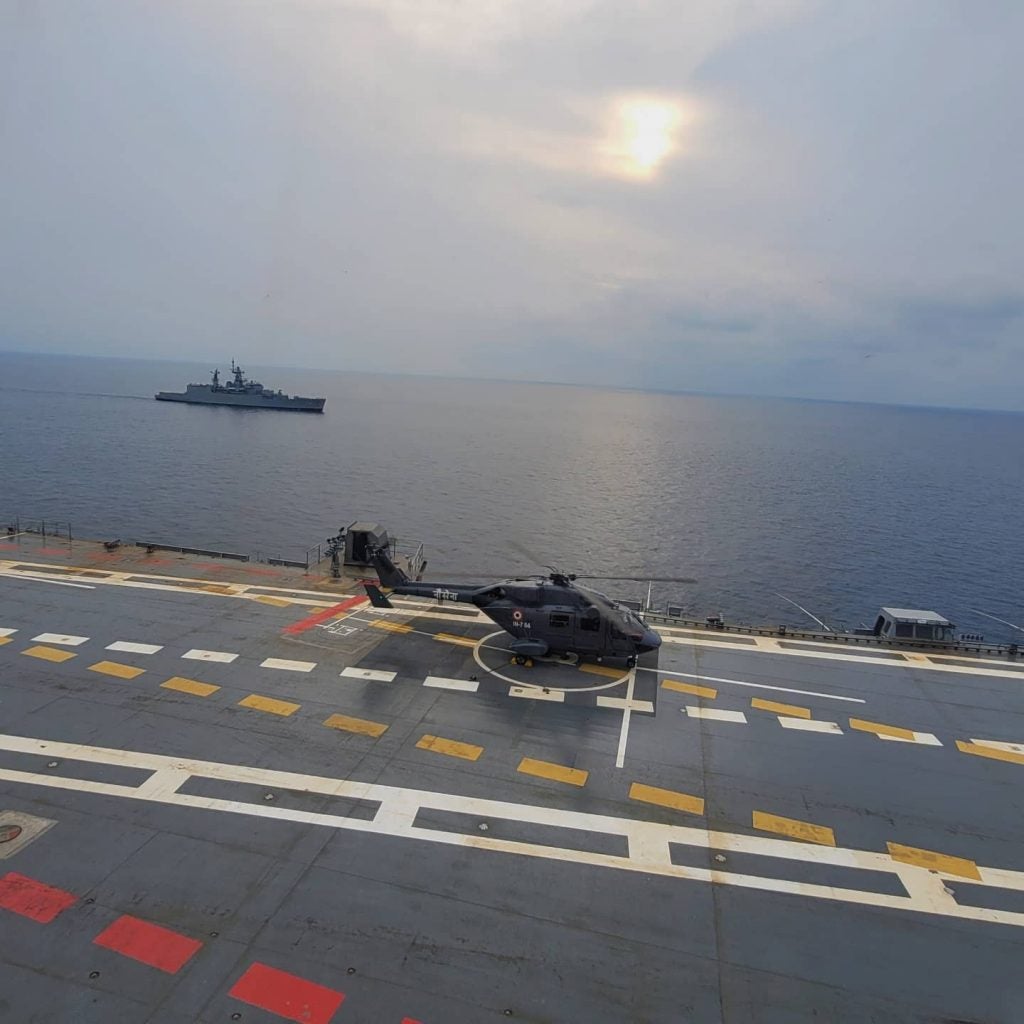 Several major vessels are expected to be commissioned into the Indian Navy in 2022. These include the submarines Vela and Vagir, the fourth and fifth vessels of the Kalvari submarine class. The first Nilgiri class (Project 17A) vessel, Nilgiri, is also expected to be commissioned in 2022. Mormugao is scheduled to be delivered in 2022. Meanwhile the status of INS Arighat, India's second ballistic missile submarine remains shrouded in secrecy. The submarine is expected to be commissioned later this year by Navy Day (December 4) or in 2022. Lastly, the Vikrant is also expected to be commissioned in 2022 if sea trials prove to be uneventful.

These developments come even as China's PLAN continues to rapidly modernize and expand its fleet. Border tensions between India and China remain high, Pakistan is also expanding its fleet. Indian Navy would be looking to maintain its edge with upcoming warships and accelerated work on its planned new generation destroyers, frigates, corvettes, missile vessels and more. A second, larger Indigenous Aircraft Carrier (IAC-2), six Project 75I submarines, six nuclear powered attack submarines and at least two Landing Helicopter Docks are the other major projects the Indian Navy is looking to execute in the coming years. However, budget shortages have already forced it to reduce its ambitious target of a 200 ship fleet by 2027 to 175. It remains to be seen how the Indian Navy would balance requirements and budgetary constraints, while dealing with two expanding hostile navies and tensions along the land borders.