Ukrainian TB2 Destroys Russian Mi-8 Helicopter On Snake Island in First Reported Aerial Kill
As the war between Russia and Ukraine continues Bayraktar TB2 drones continue to carry out operations around Zmiinyi 'Snake' Island, which is strategically important in the Black Sea. The Bayraktar TB2 UCAV has reportedly destroyed what are thought to be at least four Russian raptor-class patrol boats, a Russian navy Project 11770 Serna-class landing craft, and numerous anti-aircraft systems near Snake Island. The drone has also carried out its first known aviation kill by striking a Russian Mi-8 helicopter landing on the island.
On the morning of 8 May, a video of a Bayraktar TB2 shooting down a Russian helicopter was posted on the social media accounts of the Ukrainian Army's Operational Command South. Although neither the Russian nor the Ukrainian sides have made an official statement about the details of the strike, it can be seen in the video that a Russian helicopter, either a Mi-8 or a Mi-17, which was likely there to drop supplies, MANPADs, and soldiers on the island is struck by a Roketsan MAM-L with laser seeker head. The Russian mercenary group Wagner, on the other hand, claimed in a Telegram statement that Russian special forces were aboard the shot-down helicopter and had arrived to evacuate Russian troops on the island.
In reaction to the Ukrainian Army's recent operations against Snake Island, the Russian forces, which took the island in the early days of the war, declared that they did not stand idle during the fight over control of Snake Island. On May 8, when the Russian helicopter was shot down, Russian Ministry of Defense spokesman Igor Konashenkov reported that four Ukrainian aircraft were shot down in the Odessa region, including two Ukrainian Su-24 bombers, over Snake Island in the Black Sea. According to Konashenkov, four Ukrainian aircraft, four helicopters, three of which were carrying infantry, three Bayraktar TB2s, and a gunboat belonging to the Ukrainian Navy were destroyed throughout the day in the Odessa region. These claims have not been verified.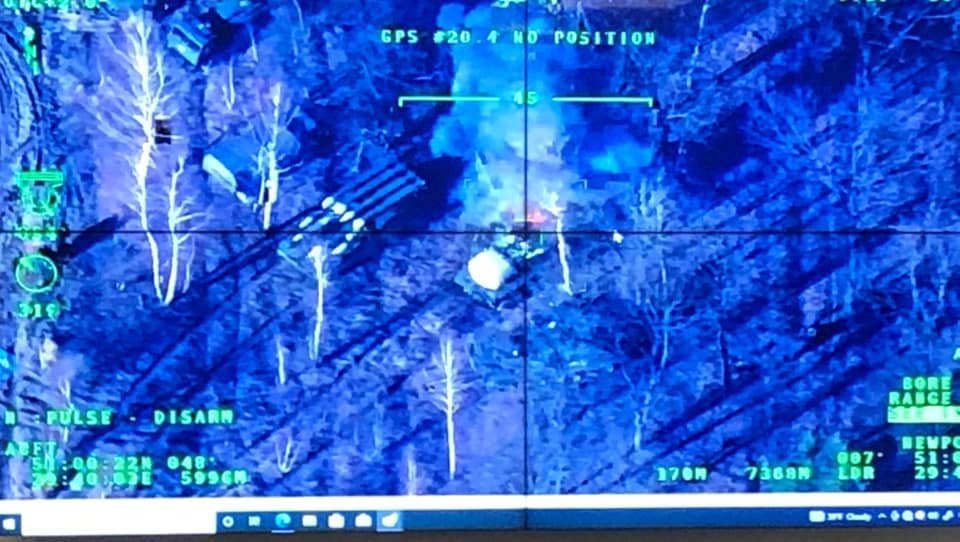 Ukraine's Turkish-made TB2s have posed a significant threat to Russian assets in Ukraine since the invasion began. Given their most recent operational applications, the TB2s, which have destroyed a number of Russian ground assets since the beginning of the war, have shown to be exceedingly dangerous. Torpedo boats, patrol ships, landing craft, and even corvettes have been known to be caught off guard by TB2 platforms, especially if they lack or have limited air defense capabilities.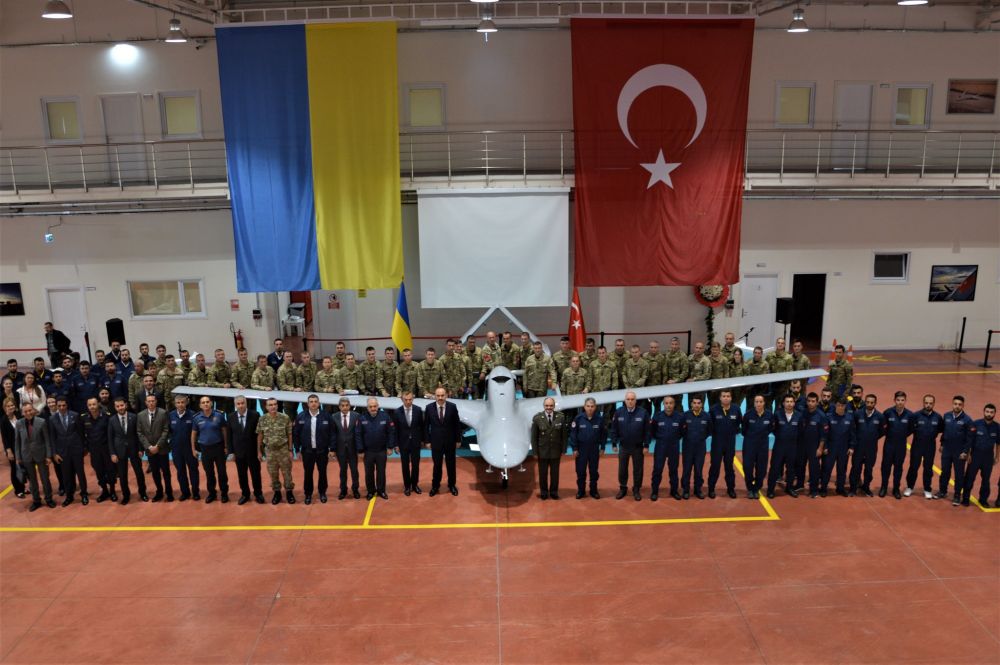 Although it is unknown how many TB2 drones the Ukrainian Air Force currently has, Valeriy Zaluzhny, the Commander-in-Chief of the Armed Forces of Ukraine, told the Report news agency on September 11, 2021 that the Ukrainian Armed Forces had 12 TB2s and planned to purchase 24 more in the 2021-2022 period. Later, in a post published on social media in recent months, Ukrainian Defense Minister Oleksii Reznikov announced that a new shipment, including Bayraktar TB2s, had arrived.
Amelia Smith, who has analyzed open source intelligence sources, reported in an Overt Defense article yesterday that a TB2 with the registration T253 attacked Russian vessels near Snake Island 47 days after a test flight over Baykar Tech's test and training center in Edirne's Keşan district on March 21, confirming that TB2s have been actively supplied to the Ukrainians during the war. In her article, Amelia adds that the delivery of TB2s to Ukraine occured via the Polish city of Rzeszów with flights that took off from the Bayraktar TB2 test/transfer center in Tekirdağ, Çorlu.
At least 16 flights of Ukrainian cargo planes flying from Çorlu, Tekirdağ, where the Baykar facility is located, bound for Poland have been noted since the start of the conflict. The latest of these flights occurred on the morning of 8 May. There has been much speculation regarding how many more TB2s have been delivered so far, but it's difficult to determine for certain. However, based on the information available, it is reasonable to conclude that Ukraine has received sufficient TB2 deliveries to compensate for its combat losses.