Newly Delivered Ukrainian TB2 Attacked Russian Vessels Near Snake Island
Recent video footage captured by Ukrainian personnel depicts a TB2 drone strike on several supposedly Russian vessels (including a Serna-class landing craft) at a dock at Ukraine's notorious "Snake" or Zmiinyi Island. Drone strike footage like this is not uncommon; however, it is uncommon to see a registration number associated with it. Shown in the upper left corner of the screen, there is a number associated with the ground control station (GCS), and the registration (T253) of the TB2 airframe.
What is also interesting about this registration is that it has appeared before. Appearing on Twitter in mid-March, Twitter user IntelAssess tracked T253 over Keşan, Turkey, while the manufacturer was testing a new batch of aircraft. Ukrainian Minister of Defense Oleksii Reznikov announced in early March that "the amount of help we receive is increasing… New Bayraktars have already arrived in Ukraine and are on combat duty."
Since the announcement, delivery flights from airlines such as Motor Sich, Meridian Ltd., and Antonov Airlines have been tracked going from Turkey to Rzeszów, Poland, an intermediary point for delivery across the Ukrainian border.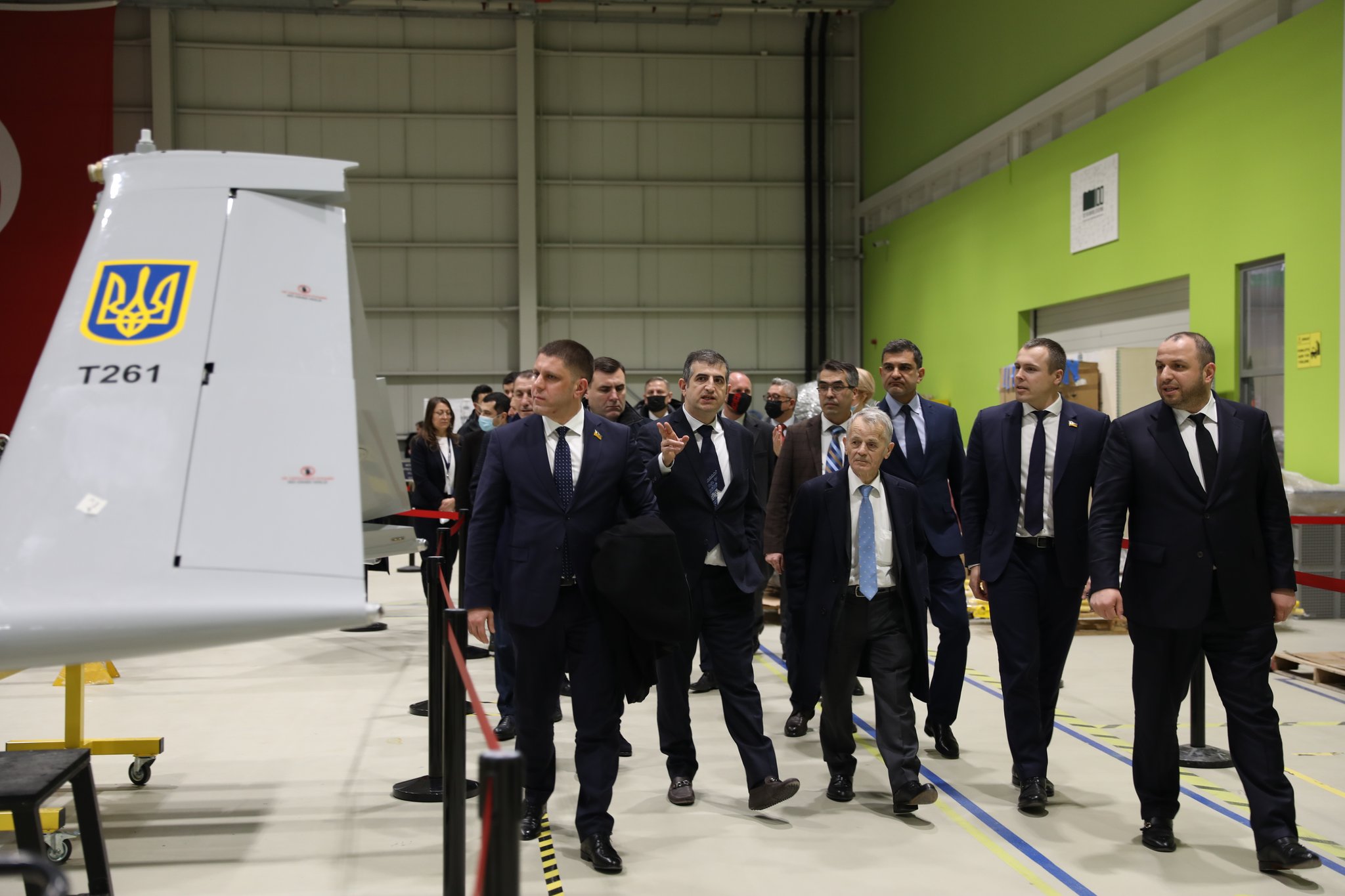 In addition to T253, T261 has been photographed bearing Ukrainian markings in mid-January, suggesting that 261 was also delivered to Ukraine recently. However, no footage has shown up of 261 in use. Bayraktar Savunma, the producer of TB2s, has manufactured at least 300 TB2s in total, with TB2 T300 being tracked in late April. With reports of TB2s downed by Russia, Ukraine will need regular deliveries to recoup losses.
In 2018, Baykar Makina and Ukrspetsproekt signed a $69 million contract to deliver the first six TB2s, and on October 26, 2021 the Ukrainian TB2 performed its first airstrike. In September 2021, the Commander in Chief of the Ukrainian Armed Forces Valerii Zaluzhnyi told Azerbaijani news agency Report that Ukraine planned to place orders for 24 additional TB2s, to increase the Ukrainian fleet up to 36 across the Air Force and Navy. With recent deliveries bringing anywhere between 6 to 12 aircraft, the current fleet could be as large as 24 individual air frames but with the documented loss of at least 7 TB2s it is difficult to estimate.