India Seeks 105mm Mounted Guns, 155mm ATAGS Clears Trials
India's Ministry of Defense has released a request for information (RfI) to procure 105 mm/37 calibre Mounted Gun Systems for the Indian Army. The tentative quantity of guns to be procured was not specified. This long awaited move is expected to result in the induction of highly mobile and modern mounted 105mm guns which would complement the Army's inventory of towed 105mm Indian Field Guns (IFG) and Light Field Guns (LFG), which number in the hundreds.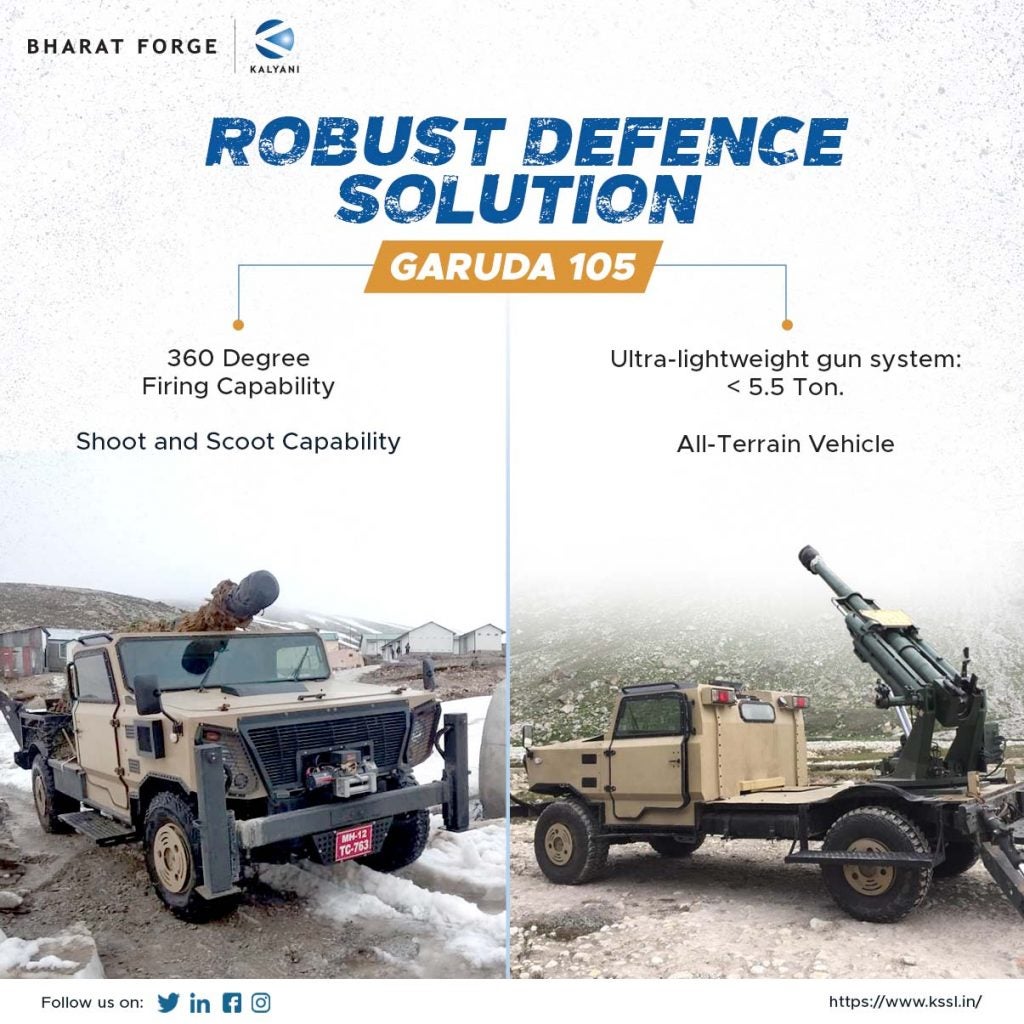 The 4×4 vehicle mounted guns will be employed in mountains and high altitude areas along the India's northern borders, at heights of 5500m above sea level. The gun system must have an indigenous content of at least 50% and must have an Inertial Navigation System-based sight system. The Fire Control System (FCS) should also have capability to provide direct and indirect firing during both day and night. The FCS should be compatible to Project SHAKTI, which is the Artillery Combat Command Control System (ACCCS) of the Army. The ACCCS automates all the operational functions of artillery from the corps level down to the battery command posts with gun display units at the individual gun level.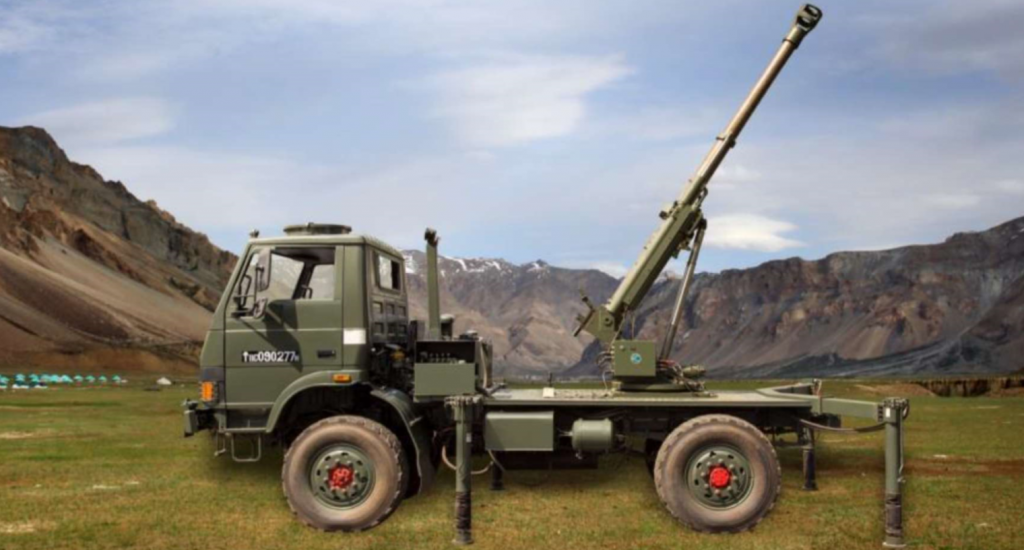 Bharat Forge/KSSL is expected to be the favorite, with the firm having two variants of mounted 105mm gun systems, named Garuda-105 and Garuda-105 V2. The Garuda-105 is derived from an Army project to mount a modified 105mm LFG gun on a Tata 4×4 truck using soft recoil technology. Bharat Forge was the industry partner for this project, which was initiated in the mid-2010s. Meanwhile the Garuda-105 V2 is mounted on a 4×4 'Go Anywhere Vehicle' and has 360 degree firing capability. It also underwent Army trials in high altitude areas and is expected to be the system offered by Bharat Forge.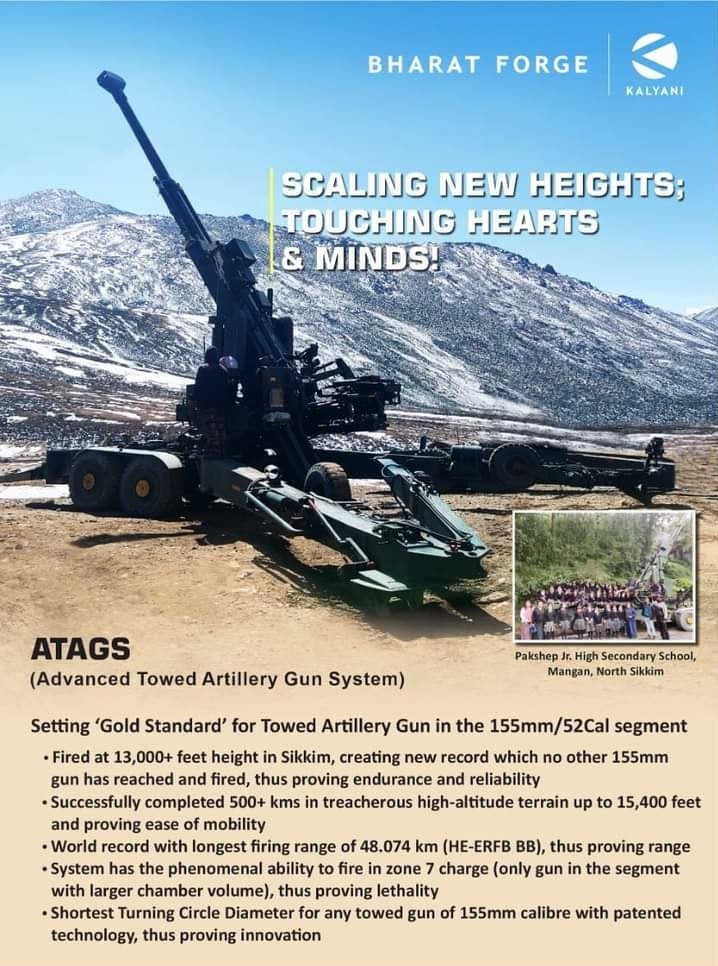 Meanwhile, the Advanced Towed Artillery Gun System (ATAGS) completed confirmatory trials conducted from April 26 to May 2. It is a 155mm/52 calibre gun jointly developed by DRDO, in partnership with two private firms; Bharat Forge's Kalyani Strategic Systems Limited (KSSL) and Tata Advanced Systems Limited (TASL). It has all electronic drives and is designed to fire zone 7 charges. The confirmation trials to meet all Preliminary Services Qualitative Requirements (PSQR) were necessary after the gun suffered a barrel burst in 2020. The Hindu reported that an request for proposals (RfP) will be issued after completion of EMI/EMC trials and quality assurance in May. The acquisition of 150 ATAGS had been approved in August 2018. The order will be split in 60:40 ratio between the two private partner firms. The Army has a requirement of 1,580 artillery guns in this category.