Egypt Agrees to Buy K9 Howitzers from South Korea for $1.7 Billion
On 1 February, South Korea announced a new deal between Egypt and the Korean company Hanwha for the procurement of 155mm K9 howitzers in a deal worth $1.7 billion. The deal comes after more than a decade of bilateral negotiations which were disrupted by the Arab Spring and delayed due to Egyptian insistence on decreasing the technology transfer fee. Finally, the agreement was signed in Cairo in the presence of key Egyptian defense officials as well as the Korean ambassador and the chief of South Korea's Defense Acquisition Program Administration (DAPA).
DAPA chief Kang Eun-ho was quoted by Korean media as saying that:
"It is an achievement made through a combination of technological cooperation, collaboration in terms of localized production and pan-government support, which goes beyond just the transactional relationship between the two nations."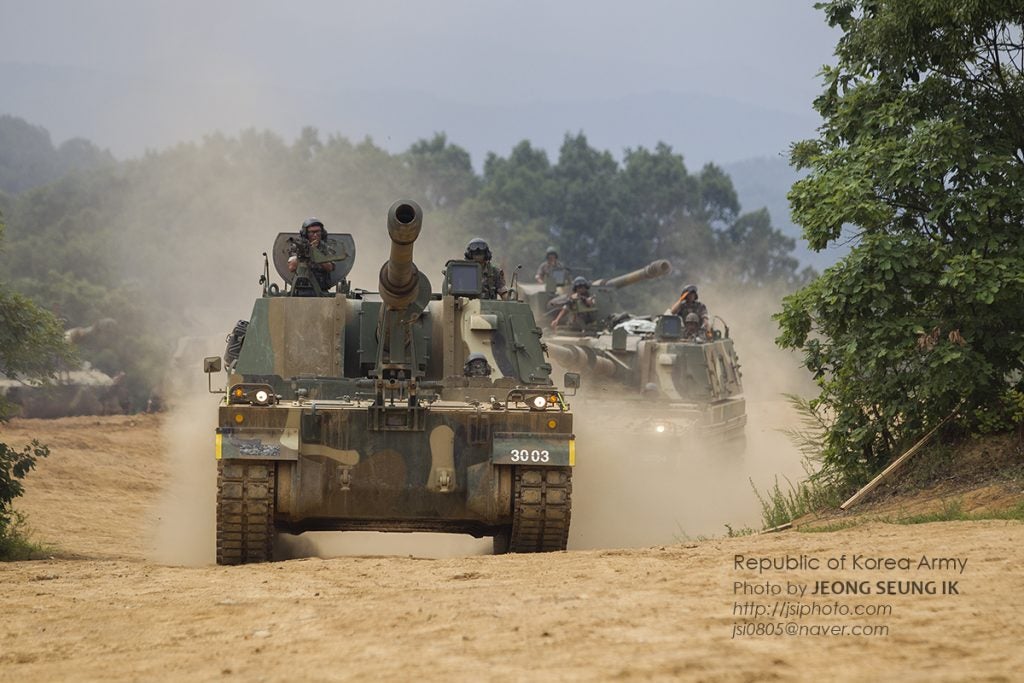 Most details about the new deal remain undisclosed but an inside source told Defense News that the agreement will see Egypt acquire around 200 howitzers alongside numerous support vehicles such as the K10 ammunition resupply vehicle. Most of the howitzers will be produced domestically in Egypt in a state-owned factory near Cairo but an initial batch of howitzers will first be delivered from Korea. Currently, the most common self-propelled howitzers in Egypt's fleet are variants of the American M109.
Besides South Korea, Australia; Estonia; Finland; India; Norway; Poland and Turkey have already acquired or signed a deal to acquire the K9 system. This means Egypt will be the 9th country to field the howitzers and the first on the African continent. The K9 will also compete to replace the British AS90 under the Mobile Fires Platform (MFP) program which is starting this year.
In addition to the K9 Howitzer deal, 1 February saw Korea and Egypt sign a memorandum of understanding for cooperation related to defense research and development. The deal comes soon after Korean president Moon Jae-in visited Egypt on 19 January as part of a tour through the Middle East. The visit saw Korea and Egypt conclude economic partnership agreements related to multiple areas such as renewable energy and railway development.
The signing of the agreement comes as last week the US decided to cut a portion of military aid to Egypt due to the country's continued human rights violations.