K9 Vidar Self-Propelled Howitzers for Norwegian Army
Norway will receive its first Hanwha Land Systems K9 155/L52 self-propelled howitzer (SPH) in December after a handover ceremony in South Korea last week. The bulk of the K9s and partner K10 ammunition carrying vehicles will be delivered and in-service by 2024.
The Norwegian order was placed in December 2017 for a total of 24 SPHs and 6 K10s after a competitive tender which included the French CAESAR, German Panzerhaubitze 2000 (PzH-2000), and the Swiss RUAG M109 Krait upgrade. The Norwegian K9s, termed the Vidar after a Norse god of mythology, will replace the US M109A3GNM currently in service, itself based on original M109Gs purchased from the Bundeswehr in the late 1960s and upgraded several times since to include GPS and an upgraded communication suite.
The K9 has also been procured by Estonia (in a joint purchase with Finland), India and its native South Korea. K9 sub-systems are in-service with the Turkish Army as part of the T-155 Fırtına (Strom) SPH. It was also recently selected by the Australian Army in a surprise move following an earlier programme cancellation (LAND 17 Phase 1C). The Australians are expected to purchase 30 K9s and 15 K10s as part of their new LAND 8112 Protected Mobile Fires requirement.
Hanwha are also a likely contender for a new 155mm SPH for the British Army after the UK MoD issued a request for information (RFI) for a Mobile Fires Platform (MFP) in April this year to support their proposed Strike Brigades.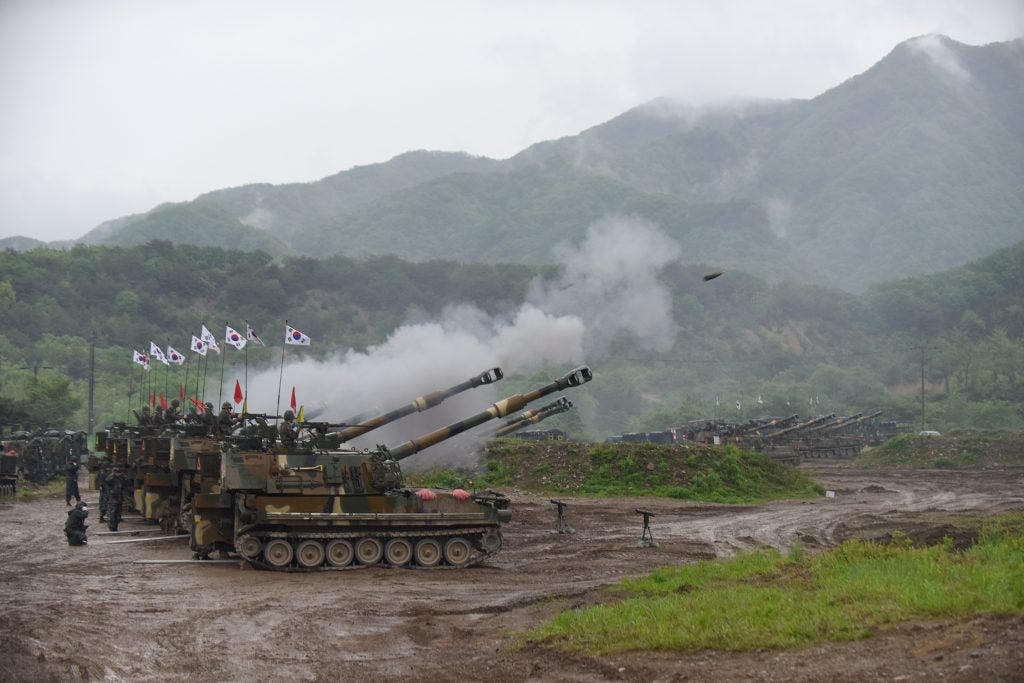 It will, however, face stiff opposition from truck mounted 8×8 platforms (informally known as GOATs – Gun on a Truck) from BAE Systems with its recently unveiled Archer II and Nexter's CAESAR which has seen successful operational deployments to Iraq and Mali with the French Army. The K9 too has seen action during an artillery duel in November 2010 after North Korean artillery targeted South Korean forces deployed on Yeonpyeong Island.