More Indian Army Hanwha K9 SPH Variants Delivered
India's Larsen & Toubro (L&T) has delivered over half of an order for 100 Hanwha K9 Thunder self-propelled howitzer (SPH) variants to the Indian Army. Known as the Vajra-T, the 51st SPH was transferred last week, ahead of schedule and within budget, a rarity in Indian defense procurement.
The Vajra-T was selected under a 43.66 billion INR ($615.7 million USD) contract awarded in 2017 to modernise the Indian Army's artillery capabilities. L&T have developed numerous systems for incorporation in the base K9 Thunder model including a new fire control and loading system. Around 50% of components have been locally manufactured or sourced under the Indian Army's 'Make in India' program to encourage domestic defense production.
The Vajra-T will join the domestically developed and manufactured 155mm Advanced Towed Artillery Gun System (ATAGS) which is still in prototype stage and 145 155mm BAE Systems M777 air-transportable howitzers provided by the US Department of Defense under a Foreign Military Sales contract.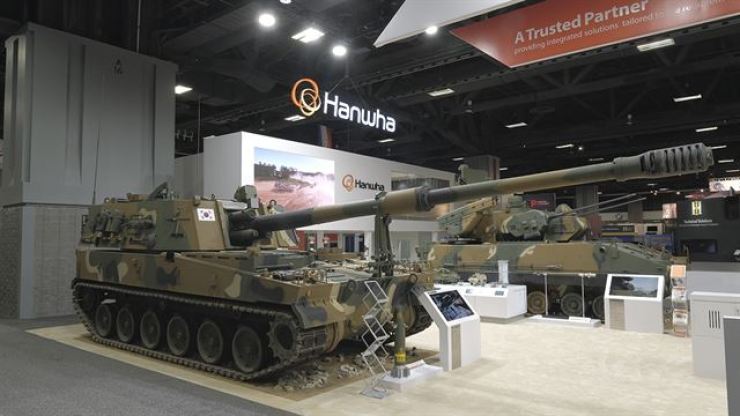 The Indian Army are also looking to revitalize their search for an upgrade to their point air defense (AD) systems to replace legacy 40mm Bofors L70s and 23mm ZU-23-2s. Since the original request for proposal (RFP) was issued in 2013, the Russian 2S6 Tunguska and Pantsir-S1 have failed trials with only Hanwha's Hybrid K30 Biho passing field tests. The K30 has been short-listed but does not feature radar control for its twin 30mm guns, a key requirement in the RFP.
The Self-Propelled Air Defence Gun Missile System (SPAD-GMS) must feature radar controlled guns and short range surface to sir missiles, either integrated on a single vehicle or mounted on two separate platforms. The Indian Army is looking to eventually purchase over 100 such systems once a preferred vendor is identified. Russia has contested the decision to short-list the K30 and wants a re-trial of its Pantsir and Tunguska platforms with India's Defence Acquisition Committee (DAC) sitting to decide the matter later this month.