SASC 2022 NDAA Markups: A-10 Retirements Blocked, Independent Assessment for Armed Overwatch
The Senate Armed Services Committee's markups for the 2022 NDAA include language prohibiting retirement of any of the US Air Force's A-10 Thunderbolt IIs throughout fiscal 2022, alongside ordering an "independent assessment" of SOCOM's Armed Overwatch.

The Air Force had proposed retiring 45 of its A-10s in its fiscal 2022 budget request, with the service saying that the savings would be reinvested in programs yielding new technologies like hypersonic weapons. Arizona lawmakers had voiced opposition to the cuts after the Air Force stated that 35 of the 45 A-10s on the chopping block would come from aircraft based at Davis-Monthan Air Force Base, potentially resulting in the disbanding of two squadrons and loss of job opportunities. Senator Mark Kelly noted on Twitter that Davis-Monthan hosted the largest contingent of A-10s anywhere in the United States, stressing that the A-10 would not be retired until there was an appropriate replacement for it in the close air support role.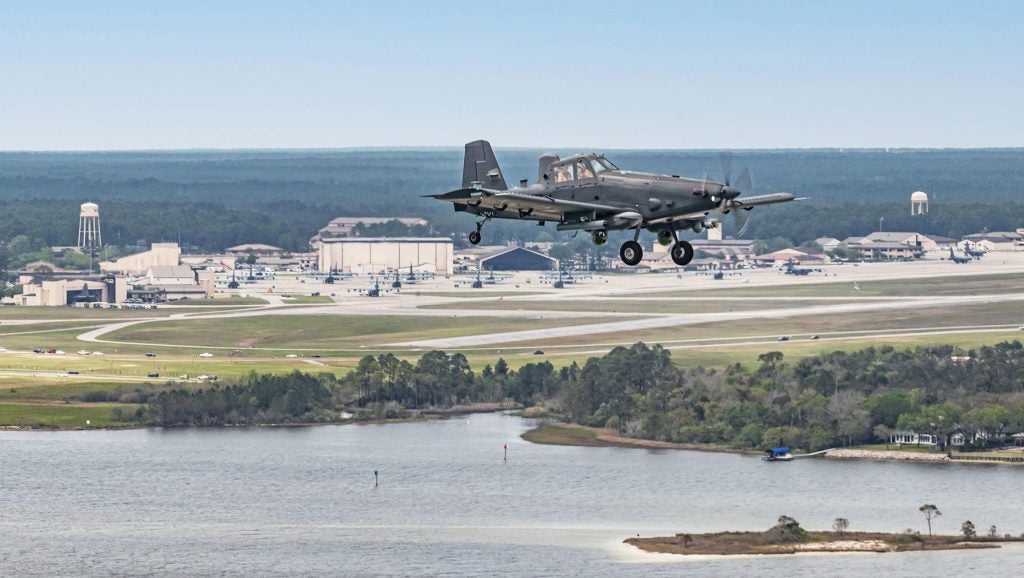 However, the SASC also blocked SOCOM from procuring aircraft for its Armed Overwatch program until an analysis of alternatives ordered in the 2021 NDAA is submitted. In addition to the analysis, which was to start "not later than July 1, 2021", the markups also direct the director of Cost Assessment and Program Evaluation to:

"provide an independent assessment of SOCOM's Armed Overwatch program at the same time as the submission of the President's budget request for fiscal year 2023"

The 2021 NDAA, however, did allow for SOCOM to procure test aircraft for evaluation, with SOCOM announcing the selection of five contenders in May. SOCOM has continued to make its case for the program on Capitol Hill, recently detailing its plans to split its intended purchase of 75 aircraft into four 15-aircraft squadrons, in addition to 10-15 aircraft set aside for training, to the House Armed Services Committee. The arrangement would allow for one squadron to always be deployed somewhere, with SOCOM head Army General Richard D. Clark describing Armed Overwatch as a "very cost-effective, long-term approach to support our SOF teams in the future" with intelligence, surveillance, and reconnaissance as well as close air support if necessary.