Armenia-Azerbaijan Border Clashes Continue Into Second Week
Azerbaijan's Ministry of Defense has denied media reports that ceasefire violations that have been ongoing for a week along the Armenia-Azerbaijan border have now spread into the Lachin Corridor. Instead, the Ministry claims, the shooting in the corridor connecting Armenia to the self-declared Republic of Artsakh, monitored by Russian peacekeepers since the end of the 2020 war in November, was caused by two Armenian soldiers shooting at each other following an interpersonal dispute.

The unusual claim follows the Ministry accusing Armenian forces in Armenia's Gegharkunik Province of firing on Azerbaijani positions in Azerbaijan's Zangezur region across the border with small arms and grenade launcher fire earlier on Monday. Azerbaijani Army units in the area are said to have "responded adequately" to the attacks that started at 3AM local time. Armenia's Defense Ministry confirmed that Armenian positions in the province were fired on, but denied that any casualties had been incurred or that Armenian forces had fired first.

Monday's accusations and denials are the latest in a series of border skirmishes between Armenia and Azerbaijan that have been occurring intermittently since 19 July. While ceasefire violations were first reported in "no man's land" on the border between the Azerbaijani exclave of Nakhchivan and Armenia, sporadic clashes have since spread to Kalbajar, on the new border with Armenia following the region's return to Azerbaijan as part of the peace agreement. Both Yerevan and Baku accuse each other of firing the first shot in the various "provocations", which have left one Azerbaijani soldier dead and at least three Armenian soldiers injured. The Armenian Ministry of Defense had also claimed on Saturday the downing of an Azerbaijani drone in Armenian territory, although its Azerbaijani counterpart denies that there were any drones airborne in the area at the time.

The ceasefire violations started just before Azerbaijani President Ilham Aliyev met with Russian President Vladimir Putin in Moscow on 20 July. Press statements made following the meeting said that the two leaders had discussed "compromise decisions" on resolving outstanding issues with the implementation of the peace agreement, and hopefully building a lasting peace in the region.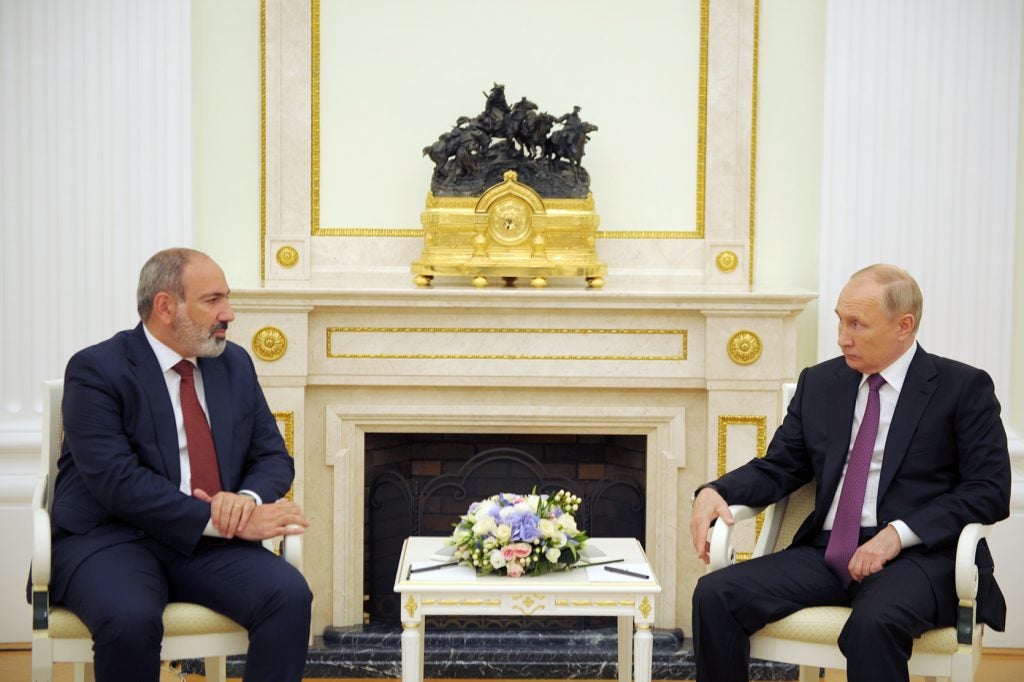 The renewed skirmishes, however, would appear to pour cold water on rumors that recently re-elected Armenian Prime Minister Nikol Pashinyan would be soon signing a new deal for further implementation of the peace agreement. Pashinyan had also met with Putin on 7 July in Moscow, with the two discussing "views and assessments" on continued ceasefire violations, the repatriation of Armenian prisoners of war still in Azerbaijan, and the delivery of COVID-19 vaccines to Armenia among other topics on the agenda.