AGM-183A Air-Launched Rapid Response Weapon Warhead Detonated For First Time
The US Air Force has announced the first successful test detonation of the hypersonic AGM-183A Air-Launched Rapid Response Weapon's warhead. The test, which happened "recently", was carried out by the 780th Test Squadron of Eglin Air Force Base.

The 780th Test Squadron stated in a press release that the first-of-its-kind test collected data on the lethality of the "unique" weapon. According to David Spiker, the test's manager for the 780th Test Squadron, the unique nature and shape of the ARRW's warhead required "a lot of firsts for everyone involved". These firsts include the "new and unorthodox" design and construction of the test arena, test procedures and equipment, data collection on warhead fragmentation and post-test data processing to ensure the accurate characterization of the warhead's effects.

The squadron says that the successful design and execution of the test was facilitated by new tactical hardware capable of capturing hypersonic flight that was developed through new and improved test tools, technologies, and techniques. According to the USAF, the successful test places the 780th Test Squadron at the forefront of hypersonic weapon testing "long into the future".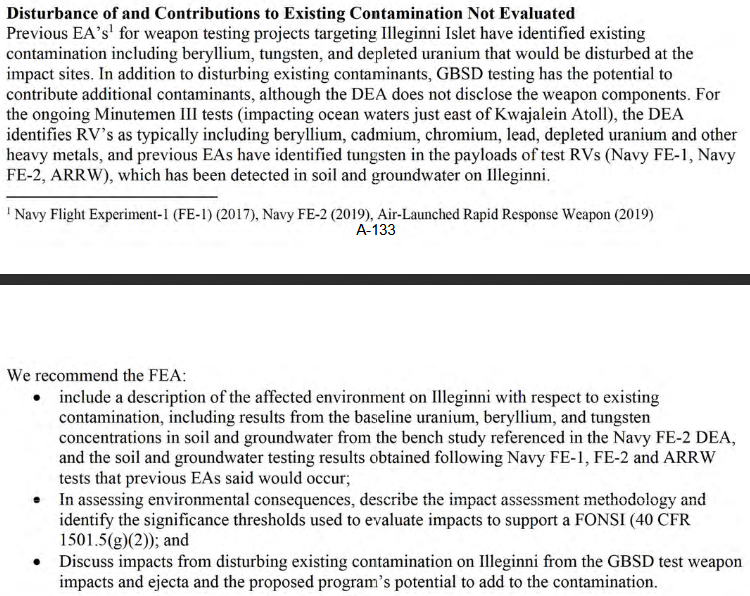 The Air Force announcement puts to rest much speculation on whether the ARRW would possess a warhead, or would simply rely on its hypersonic impact speed for effects on target. While an oddly specific environmental impact assessment of an upcoming ARRW test disclosed that the ARRW payload contained tungsten, it did not state the capacity in which it was present. However, the limited mention of "fragmentation" will mean that speculation will now shift focus towards the "unique" nature of the ARRW's warhead.

The announcement is also another break in the relative silence the program has progressed under following the departure of former Air Force acquisition chief Will Roper, who infamously claimed that the ARRW would make its first flight by the end of 2020. Asides from announcing the failure of an April 5 test that would have seen a test ARRW make its first powered flight, as well as the simulated launch of an ARRW at a target 600 nautical miles away during the Northern Edge 21 exercise in May, the USAF has been content with allowing the program to progress under the radar.