US Expects Seventh Round Of Nuclear Talks With Iran Despite Enrichment Activity
United States State Department spokesperson Ned Price said on Wednesday that the United States expected a seventh round of indirect negotiations with Iran on a return to the 2015 nuclear deal, but did not provide any details on when they are expected to begin.

In a press briefing, he said that while "nothing is certain in the world of diplomacy", he thought that:

"We have every expectation that there will be a seventh round of talks at the appropriate moment, at the right time, and our team looks forward to being engaged in that next round of talks when it does begin."

Today's statement follows an International Atomic Energy Authority report on Tuesday that stated that Iran had notified the IAEA of its intent to enrich uranium to 20%, ostensibly for use as nuclear fuel. Enrichment of uranium is a violation of the Joint Comprehensive Plan of Action, which banned all Iranian work on uranium metals due to the possibility of its use in the core of a nuclear weapon.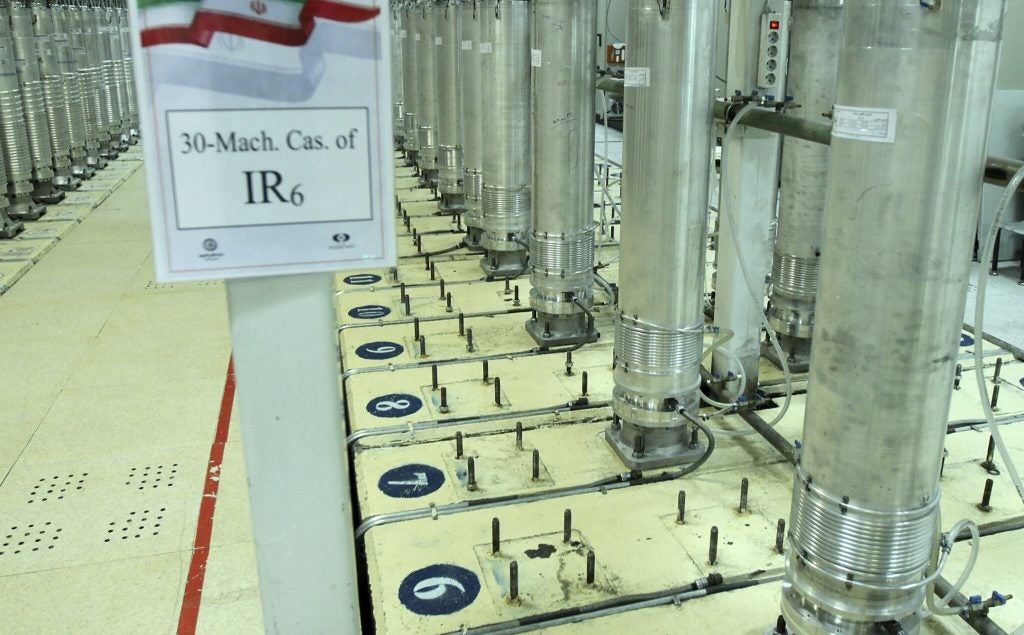 In response to the report's release on Tuesday, the foreign ministers of France, Germany and the United Kingdom issued a joint statement saying that they were "gravely concerned" by the Iranian move, arguing that Iran "has no credible civilian need for uranium metal R&D and production, which are a key step in the development of a nuclear weapon". The three foreign ministers urged Iran to cease all of its JCPOA-violating activities "without delay", warning that Tehran was "threatening a successful outcome to the Vienna talks despite the progress achieved in six rounds of negotiations to date".

Price had described the enrichment on as an "unfortunate step backwards for Iran". However, he said that it and other actions would only intensify "our concerns with Iran's activities" and US calls for Tehran to return to negotiations in Vienna. Despite attacks on US forces in Iraq by Iranian-backed militias and the Iranian-backed Houthis' continued refusal to agree to a ceasefire in Yemen, he said that the focus of US negotiations would be on a "mutual return to compliance" with the JCPOA. While he stated that Iranian steps that would shorten the "breakout time" needed to build a nuclear weapon may have "a bearing" on US decisions on whether to continue negotiations, he refused to say that a deadline existed for negotiations.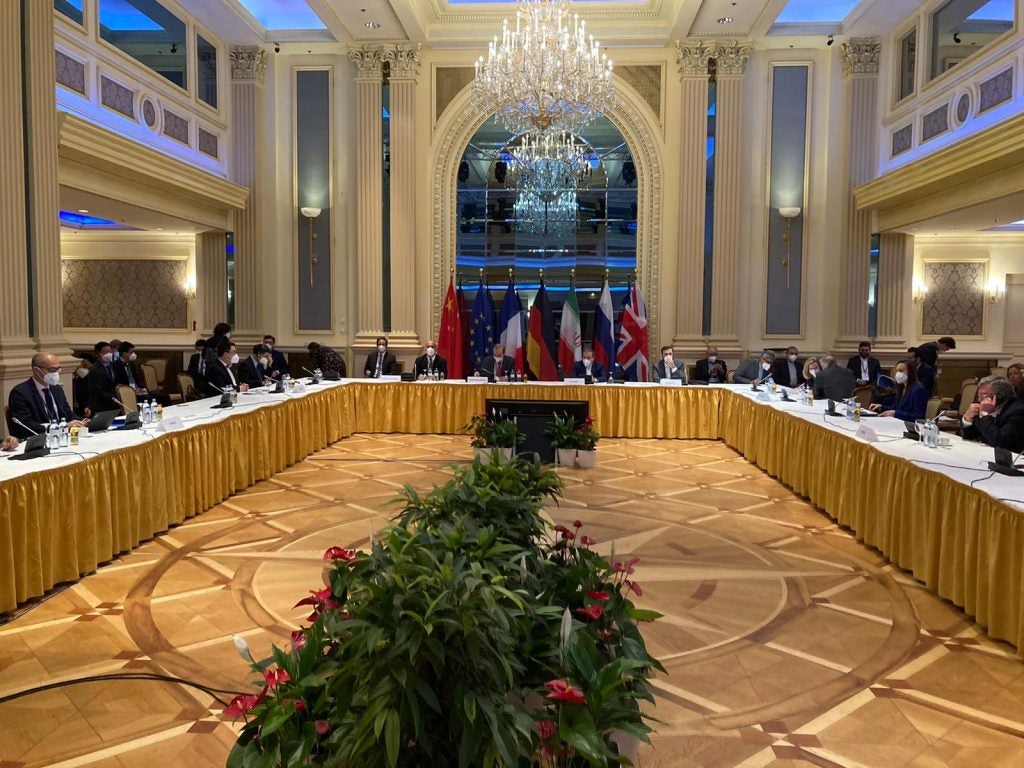 While the Biden administration appears to remain committed to its goals of a "mutual return to compliance" to the deal, the six rounds of negotiations conducted in Vienna so far have yet to yield tangible results. The administration's desire to use a return to the JCPOA as a launching pad for curbs on Iranian ballistic missiles and Iranian proxy activities now appears to be a forlorn hope following the "election" of Iranian president-elect Ebrahim Raisi, who has stated that both topics are "not negotiable" for Tehran.