Rocket Attack On Al Asad Airbase Two Days Before Papal Visit To Iraq
The US and Iraqi militaries report that Al Asad Airbase came under rocket fire today. Colonel Wayne Marotto, spokesman for Operation Inherent Resolve, said that the base in Iraq's Anbar province was targeted by 10 indirect fire rockets at approximately 7:20 AM local time. The attack is now under investigation by Iraqi security forces.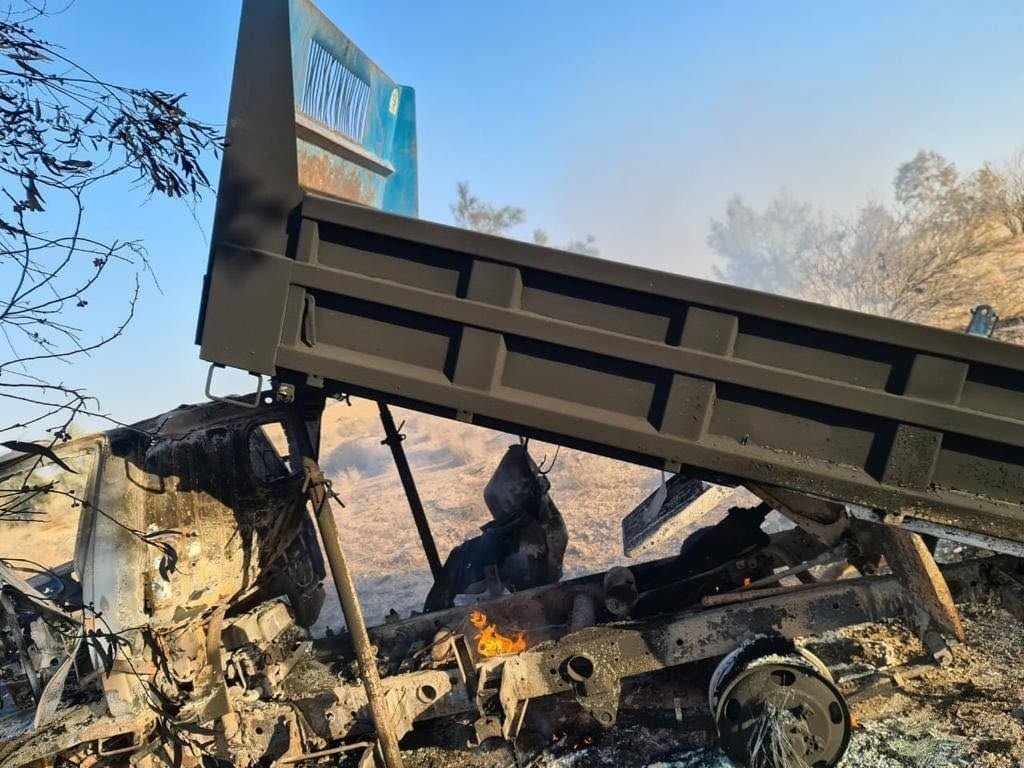 The Iraqi military issued a statement confirming the attack, saying that the attack did not cause significant losses and that security forces had found the launch pad used for the rockets. However, anonymous US defense officials say that an American civilian contractor had died of a heart attack during the attack, although it is not currently known if it was due to the attack.

The rocket attack comes just under a week after US Air Force F-15Es conducted an airstrike on a Iraq-Syria informal border crossing operated by Kata'ib Hezbollah in retaliation for the rocket attack on Erbil Airport that killed a civilian contractor, in addition to injuring a US service member and several other civilians. The Pentagon said that the airstrike was intended to "limit escalation", with satellite imagery showing that the seven 500-pound JDAMs used had destroyed some small buildings at the crossing.

Maxar satellite image of the border crossing before the February 25 airstrike. (Maxar via Christiaan Triebert/New York Times Visual Investigations)

Maxar satellite image of the border crossing after the February 25 airstrike. (Maxar via Christiaan Triebert/New York Times Visual Investigations)
Pentagon spokesman John Kirby said on Monday, that the strikes are believed to have killed one Kataib Hezbollah militiaman and injured two more, following the circulation of a wildly inflated figure by the Syrian Observatory for Human Rights that alleged that as many as 22 militiamen were killed. Other open source investigators have similarly only been able to verify the death of one militiaman, calling into question the SOHR's increasingly questionable methodology.

The attack also comes shortly after US Central Command released surveillance footage from the Iranian ballistic missile attacks last year on Al Asad Airbase, carried out following the killing of Qasem Soleimani. The footage, broadcast on 60 Minutes, showed an airborne view of the ballistic missiles as they hit the base, ultimately injuring 110 US service members with mild traumatic brain injuries.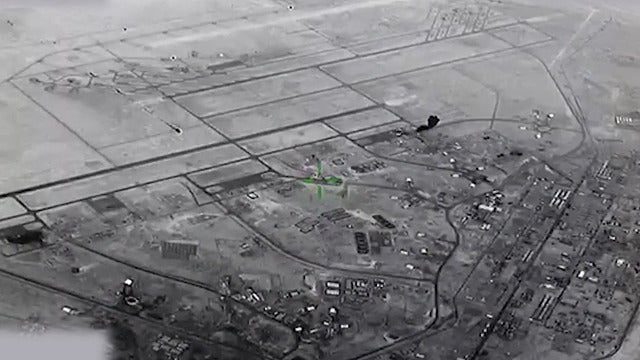 Today's attack also comes at an especially awkward time for the Iraqi government, with Pope Francis visiting the country on Friday, the first Pope to do so. With government efforts to clean up and look presentable ahead of the visit already drawing derision online in addition to criticism of the visit taking place in the middle of an uptick in coronavirus infections in Iraq, it remains to be seen how Baghdad can work its way out of its latest problem.