Mystery Strikes at Saudi oil Facilities- Yemen, Iran or Iraq?
Two key oil production facilities in the Kingdom of Saudi Arabia (KSA) were struck by unidentified aerial munitions on September 14, causing significant damage with some reports claiming a temporary but expensive halving of oil production in KSA.
Initially the strikes were attributed to unmanned aerial vehicles (UAVs), likely of 'kamikaze' design as the effects of the strikes argued against the more typical UAV air-dropped mortar bomb or RPG. The Houthi Ansar Allah in northern Yemen quickly claimed the strikes, announcing that ten UAVs had been deployed but providing no proof although they have previously employed Qasef-1 (the Iranian-made Ababil-T).
As satellite imagery of the strikes emerged, the precision of the impacts pointed toward cruise missiles rather than UAVs and suspicion soon fell on Iran. The cruise missiles potentially employed, based on unattributed, and as yet unconfirmed imagery of parts of a recovered munition, may be the Iranian-produced Soumar or the similar Quds 1.
There is precedence for the Iranians supplying Houthi elements with missiles such as the Badr-1P and the Badr-F which, whilst based on known Iranian designs, appear to be designed for use by its proxies. Arguably this provides a thin sheen of deniability to Tehran whilst also allowing them to field test new platforms.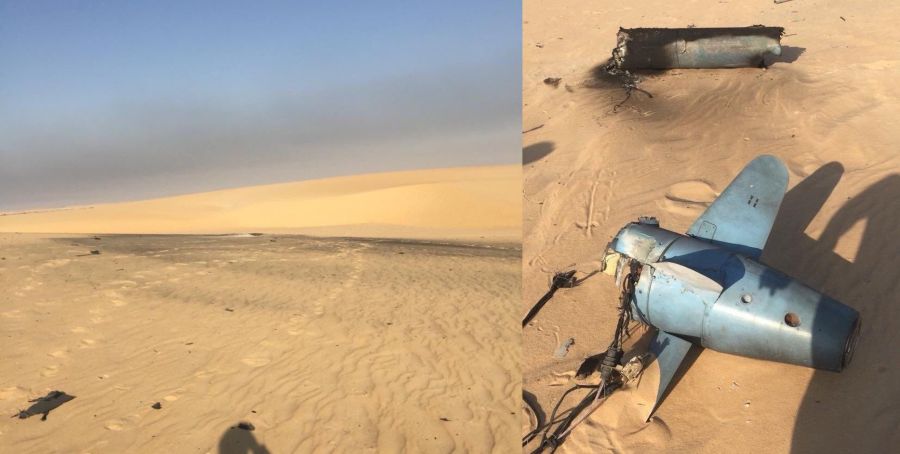 The Saudis themselves have claimed that the weapons were of Iranian origin and had been launched from Iranian territory, not Yemen. Saudi-led Coalition spokesman Colonel Turki al-Malki said; "The preliminary results show that the weapons are Iranian and we are currently working to determine the location… The terrorist attack did not originate from Yemen as the Houthi militia claimed."
The US agreed with Secretary of State Mike Pompeo claiming that there was "…no evidence the attacks came from Yemen" and placing the blame squarely at Tehran's door. A third possibility exists, that of a launch from Iraq by Iranian supported Shia militias.
Whatever the exact origin of the strikes, it demonstrates that the US can no longer claim supremacy in stand-off precision strike capability in the region. Russian leader Vladimir Putin took the opportunity to 'troll' the US by offering to sell the Kingdom Russian-built S-300 or 400 air defense systems. The information operations and disinformation will continue with Houthi Military Media today has issuing a propaganda tape, complete with Hebrew subtitles, with an explicit threat to Israel warning that "…there is more to come!"