Indian Government Orders Tejas Fighter Jets….Finally
The Government of India has approved a fresh purchase for 83 Tejas Light Combat Aircraft (LCA). The order for the indigenously designed-and-built multirole aeroplane will be composed of 73 Mk.1A fighters and 10 Mk.1 twin-seat trainers.
The Tejas, which is designed and built by Hindustan Aeronautics Limited (HAL), is a delta-winged 4th generation aircraft. Currently 16 Mark 1 Tejas are in service with the IAF, with an additional 24 under construction. The new Mk.1A will have a digital-scanning AESA radar, as well as improved radar warning, countermeasure systems and avionics.
The deal is reported to be worth US$6.24 billion, as well as an additional US$164.3 million for ancillary infrastructure, and the news has seen HAL's stock price rise by 14%.
However, though the deal has been trumpeted loudly in the Indian press, the purchase should raise questions on just how efficient and robust the Indian procurement system is.
The order was expected to have been completed a year ago, with the Indian press believing that the purchase was a done deal in January, 2020. Unfortunately, that didn't account for the problems that would be caused by the global COVID-19 pandemic, which has badly impeded production of the existing orders for Tejas Mk.1.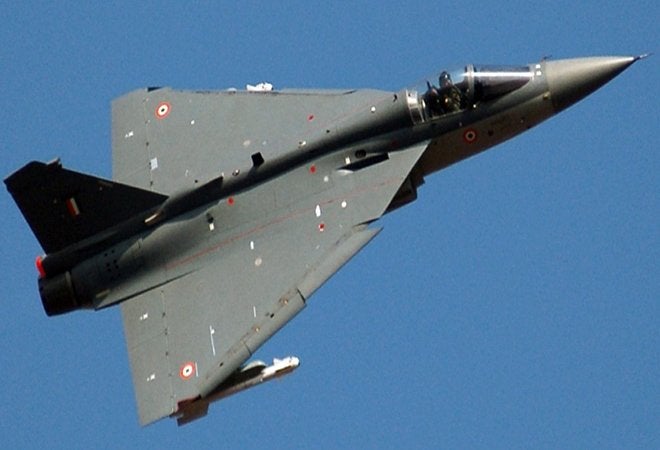 While that factor is excusable, the glacial speed of Indian defense procurement is perhaps less so. The Indian Air Force (IAF) is desperate for new aircraft to replace an aging fleet that they are concerned will prove combat ineffective against either China or Pakistan in the event of a confrontation.
HAL proposed the Mk.1A back in 2015, when concerns were raised about the abilities of the Mk.1 which was then on order but still several years from service entry. Now it is expected that the Mk.1As won't actually arrive in squadrons until 2024 at the earliest.
With rival Pakistan announcing the start of production of their equivalent of the new Tejas model – the JF-17 Block III – last December, the capability gap between the IAF and its possible rivals is threatening to grow wider.