Indian Air Force Orders New Tejas Indigenous Fighters
In a substantial boost to the national defense industry the India Air Force (IAF) has ordered 83 Hindustan Aeronautics Limited (HAL) Tejas Light Combat Aircraft fighter aircraft. The deal is reported to be worth $5.46 billion, with an individual price per aircraft of $65.78 million.
Designed and built in India, the Tejas is a delta-winged 4th generation aircraft. Currently 16 Mark 1 Tejas are in service with the IAF, with an additional 24 under construction. This new order is for the improved Mark 1A model, which is thought to include an improved AESA radar system and the ability for aerial refuelling.
The IAF is facing a crisis with obsolete and tired airframes making up a substantial part of its fighter fleet. Currently the MiG-21, an aircraft whose basic design dates back to the early 1950s, makes up a significant part of the Air Force's combat strength.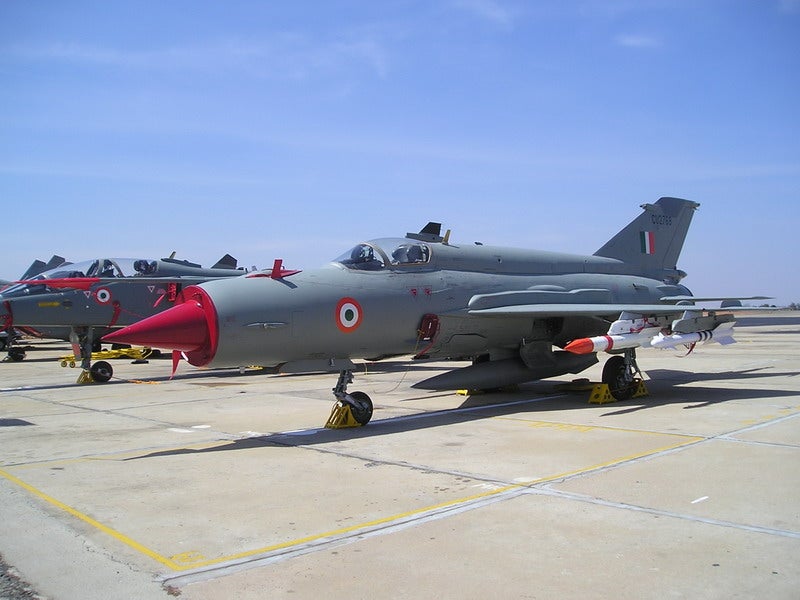 These aircraft have been scheduled for replacement for several years now and, though the Indian models have been hugely updated over the years, their recent questionable performance in combat against Pakistani F-16s has clearly demonstrated that further delay is a threat to Indian security. This order means that the IAF will start taking delivery of the new Mark 1As in 2025, allowing many of the frontline MiG-21s to finally be retired.
With the proven ability to launch Beyond-Visual-Range (BVR) missiles such as the Israeli Derby, as well as being able to use precision ground attack weapons, the Tejas represents a major improvement for the IAF's capabilities once it gets into mainline service.
Additionally, development work is ongoing on the next model, the Mark 2. This is slated to have an improved engine plus additional ECM features. Should development proceed according to plan, HAL hopes to have an order for perhaps as many as 200 of this model from the IAF by 2023/4.
The Tejas also aims to fulfil the Indian Navy's requirements for new aircraft too, with recent demonstrations of its ability to land aboard the Indian Navy's carrier. The Tejas looks poised to become a cornerstone of Indian defense for the foreseeable future.