Pakistan Begins Production of JF-17 Block III Fighters
Pakistan has announced that they have begun production of the latest version of the JF-17 multirole fighter aircraft; the Block III variant. Fifty are stated to be on order.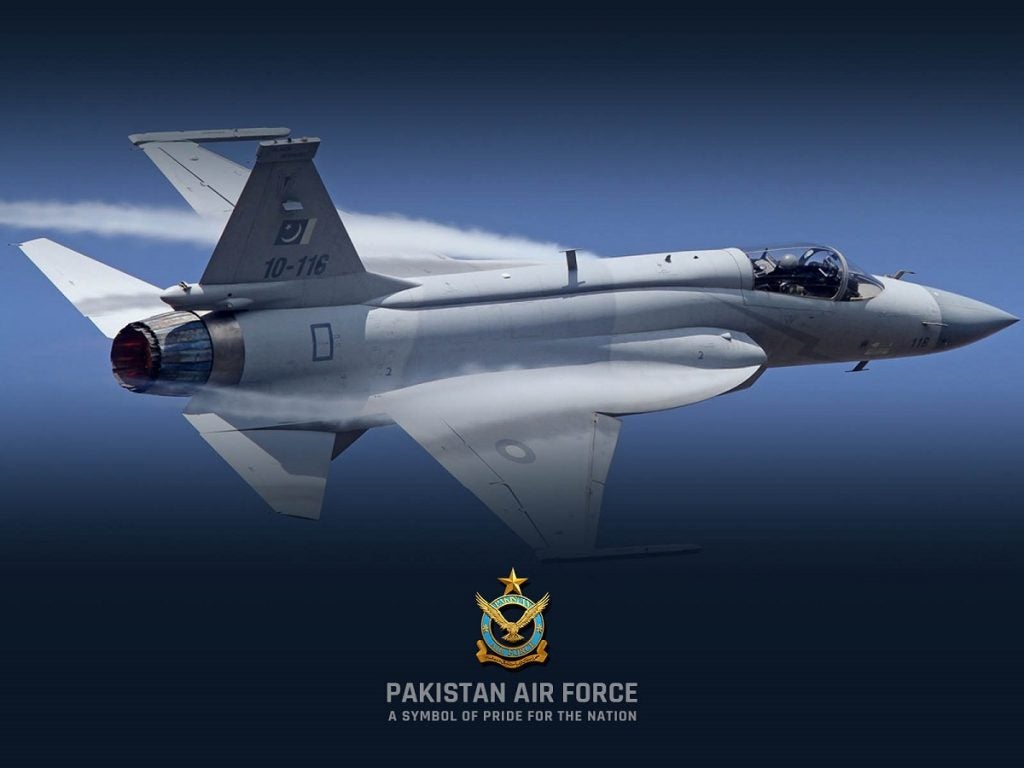 Developed in cooperation with China, the JF-17 entered squadron service with the Pakistan Air Force (PAF) in 2010 and has become a critical part of the Pakistani fighter fleet, replacing old Chinese built aircraft and providing a major step up in the force's capability as a result. Currently fifty Block I and sixty-two Block II are in service with the PAF.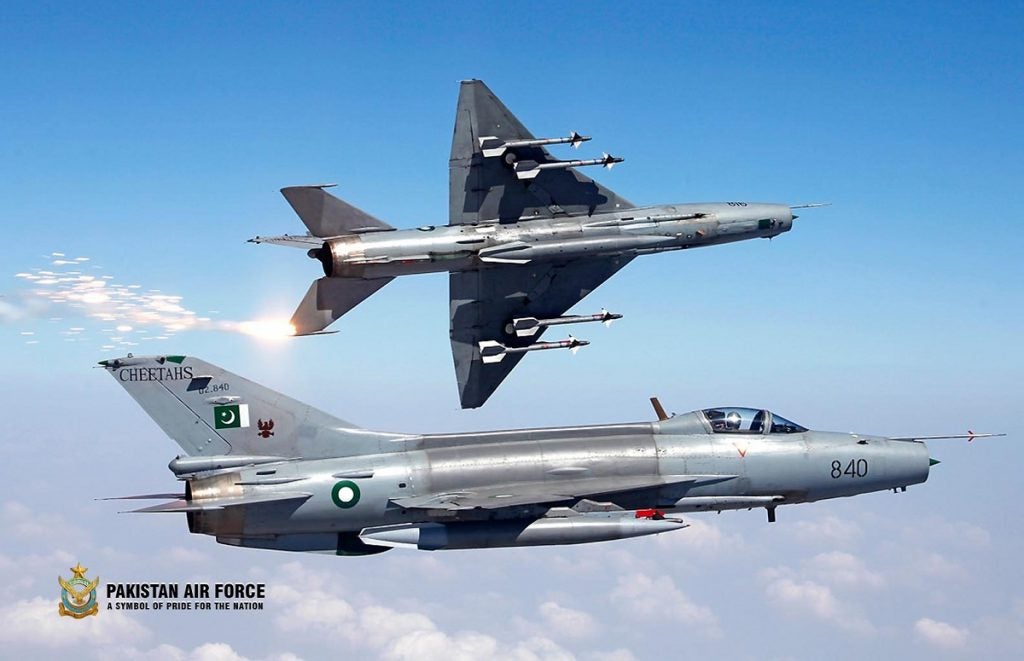 The announcement of the new variant came as the PAF held a ceremony to accept delivery of fourteen new dual-seat JF-17B (Block II), which was attended by the PAF's Chief of Staff, Air Marshal Mujahid Anwar Khan, who ceremonially placed the first rivet into the new aircraft under construction.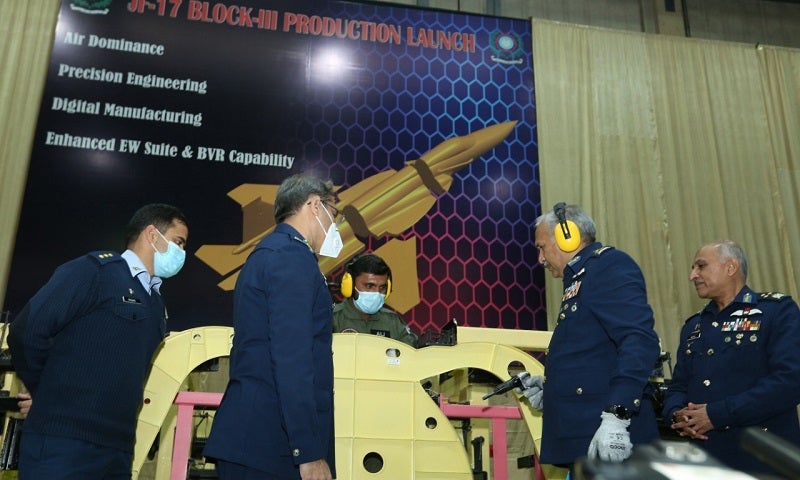 Speaking after the ceremony, Air Marshal Khan thanked the Chinese Ambassador, who was also present, for his country's assistance with the JF-17 project.
The new model is stated to be much improved over the original baseline. It is believed that it will be fitted with a Chinese KLJ-7A active electronically scanned array (AESA) radar that is advertised as having a maximum range of 105 miles against a conventional fighter. It is also reported to be capable of tracking fifteen targets and of engaging four simultaneously.
The JF-17 Block III is also thought to have better integrated information warfare capabilities, as well as the ability to use the latest Chinese air-to-air missiles and targeting pods.
Though probably not as formidable as the rival Indian Air Force's (IAF) Rafale jets, the PAF's new JF-17s are potentially extremely capable – certainly enough to have recently drawn the attention of the Argentine Air Force – and will have the advantage of numbers plus local production for force persistence.
With the IAF still not committed to a new medium fighter aircraft, the indigenous Tejas light fighter lagging behind in its schedule and large numbers of its fleet made up of ancient MIG-21s, the introduction of the JF-17 Block III potentially represents a shift in the air power balance between Pakistan and India.