Anadolu Shipyard Delivers 3 Different Classes of Landing Craft to the Qatari Emiri Navy
4 new landing craft ordered from Turkey's Anadolu Shipyard have been handed over to the Qatar Emiri Navy at a ceremony at Anadolu Shipyard's site in Tuzla, Istanbul. A total of 4 landing craft in 3 distinct classes were delivered – 1 Landing Craft Tank (LCT), 2 Mechanized Landing Crafts (LCM), and 1 Landing Craft Vehicle and Personnel (LCVP). After six weeks of personnel training and a ceremony that was attended by a delegation of 20 people from Qatar, the landing craft will depart for Qatar flying the Qatari ensign.
Anadolu Shipyard began production of the landing craft in September 2020, completing manufacture in 22 months, in line with the timescales agreed in the contract between Anadolu Shipyard and Barzan Holdings, which is the strategic investment and supply arm of the Qatar Ministry of Defense. LCT QL80 FUWAIRIT, the first vessel under the contract, was launched on September 25, 2021. On February 7, 2022, Mechanized Landing Craft QL41 ISHAT and QL40 BROOG were launched with a ceremony in Istanbul.
With a length of 80 meters, a width of 11.70 meters, and a displacement of 1,156 tons, the QL80 FUWAIRIT LCT (Landing Craft Tank) was built for Qatar by Anadolu Shipyard as part of the fleet modernization program of the Qatar Ministry of Defense. The vessel's design will allow it to be utilized for amphibious operations, in military bases, ports, and between oil platforms, and it will be able to travel at a speed of 20 knots when loaded. The QL80 FUWAIRIT LCT, which has a 7-day endurance at sea, is also outfitted with two ASELSAN STOP systems (Remote Controlled Stabilized Naval Gun Systems) with 25 mm guns and two ASELSAN STAMP systems (Remote Controlled Weapon Systems) with 12.7mm anti-aircraft guns for self-defense, the suppression of enemy positions along the coast, and the protection of infantry during landing.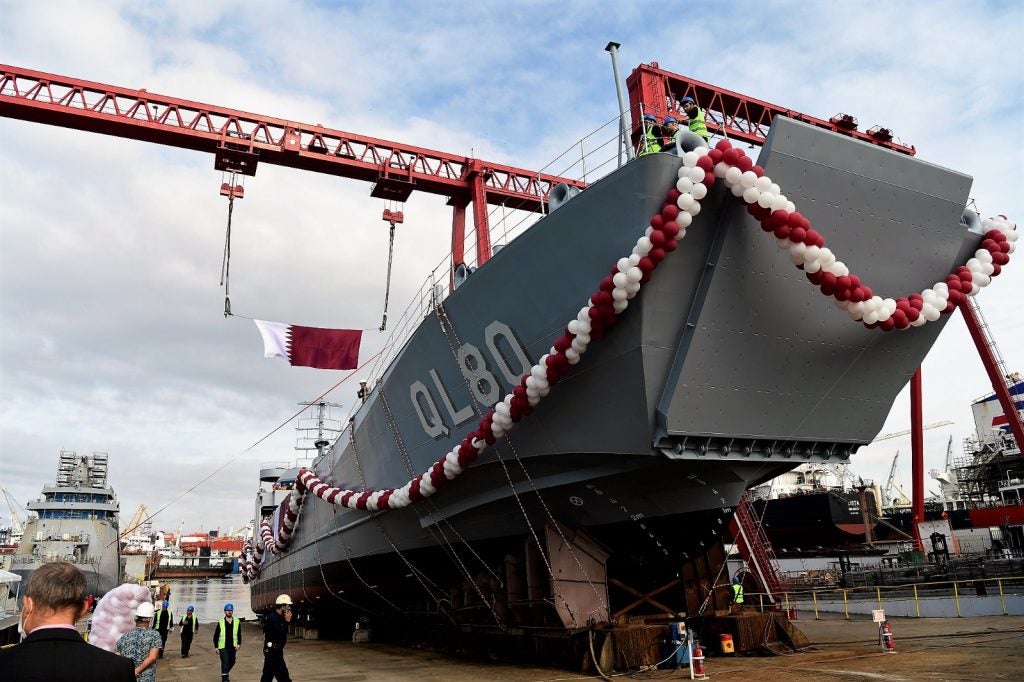 The QL41 ISHAT and QL40 BROOG 07 LCMs, on the other hand, are 40 meters long, 9 meters wide, and have a displacement of around 300 tons. These LCMs may be utilized in amphibious operations and on beaches, military bases, ports, and between oil platforms. When fully loaded, they have a top speed of 20 knots. The LCMs, which can execute amphibious and humanitarian relief operations in shallow seas owing to their unique design, will be able to transport a total of 130 tons of cargo, two Main Battle Tanks, or 120 fully prepared marines, and will be manned by a crew of seven. The LCMs will also have a 400 nautical mile range and be able to execute logistics support operations in addition to landing missions thanks to its specifically engineered machine and jet systems.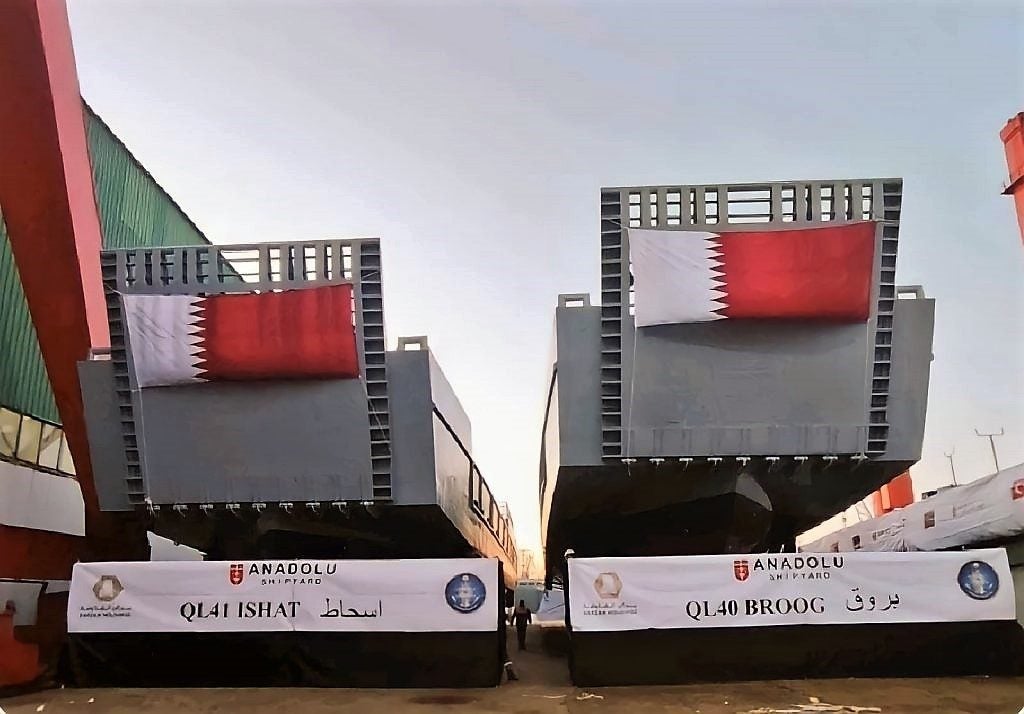 The LCVP (Landing Craft Vehicle and Personnel) however, is a much smaller yet faster watercraft than the others. The 4.3-meter-wide, 15.7-meter-long vessel was made specifically for the purpose of safely transporting special forces units and their vehicles to the target coast.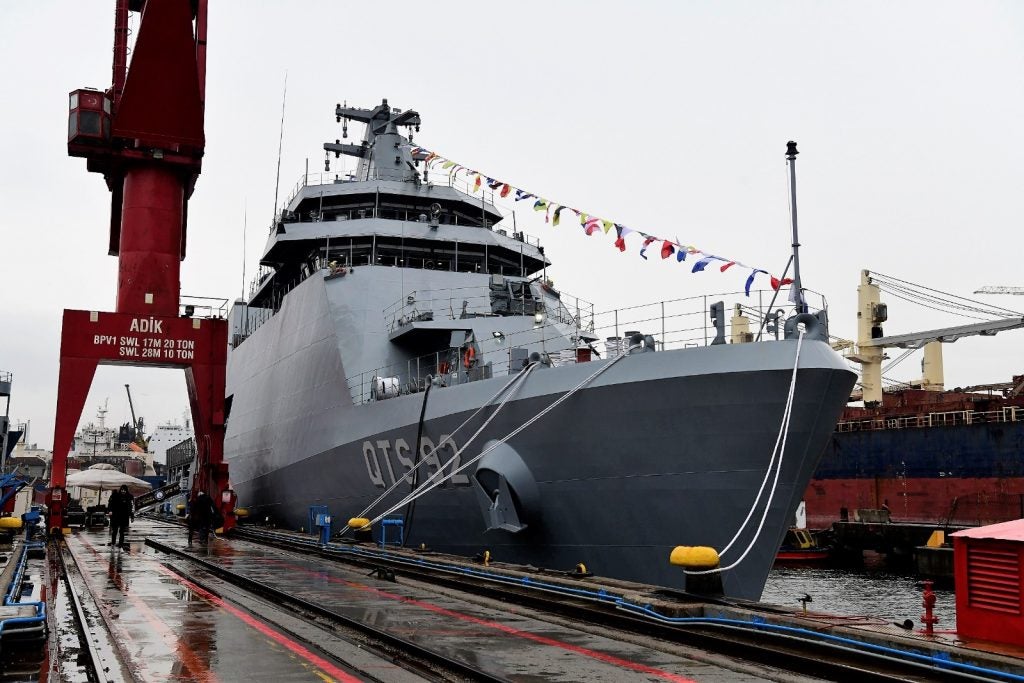 Anadolu Shipyard had also previously received 2 OPV orders from Qatar. The Al Doha and Al Shamal OPVs were successfully constructed within the specifications of the order and handed over to the Qatar Navy 36 months after the contracts were signed.