The Qatar Armed Forces Announces The Arrival of the Al Shamal Cadet Training Ship To Doha
The last of the two ships built for the Qatar Navy as part of the "CTS Project," QTS 92 Al Shamal, has arrived in Qatar. In February, Anadolu Shipyard handed the Al Shamal Cadet Training Ship to the Qatar Navy in a ceremony attended by Hulusi Akar, Turkey's Minister of National Defense, and Khalid bin Muhammed al-Atiyye, Qatar's Minister of Defense. The ship left the shipyard after the delivery ceremony and arrived in Doha, the capital of Qatar, four months later. A ceremony was held on the Al Shamal Cadet Training Ship with the attendance of Qatar's Chief of Staff, Salim Al-Nabit, and a briefing was provided concerning the training ship's departments, according to a written statement released by the Qatar Ministry of Defense.
During the Doha International Maritime Defense Fair and Conference in March 2018, Anadolu Shipyard signed a contract with the Qatar Navy for the construction of two military training ships. On February 25, 2019, construction on these two ships began. The two ships that were constructed as part of the project were launched in 2020. The first ship, Al Doha, was handed to the Qatar Navy in Istanbul and arrived in Qatar in December 2021 after completing its tests.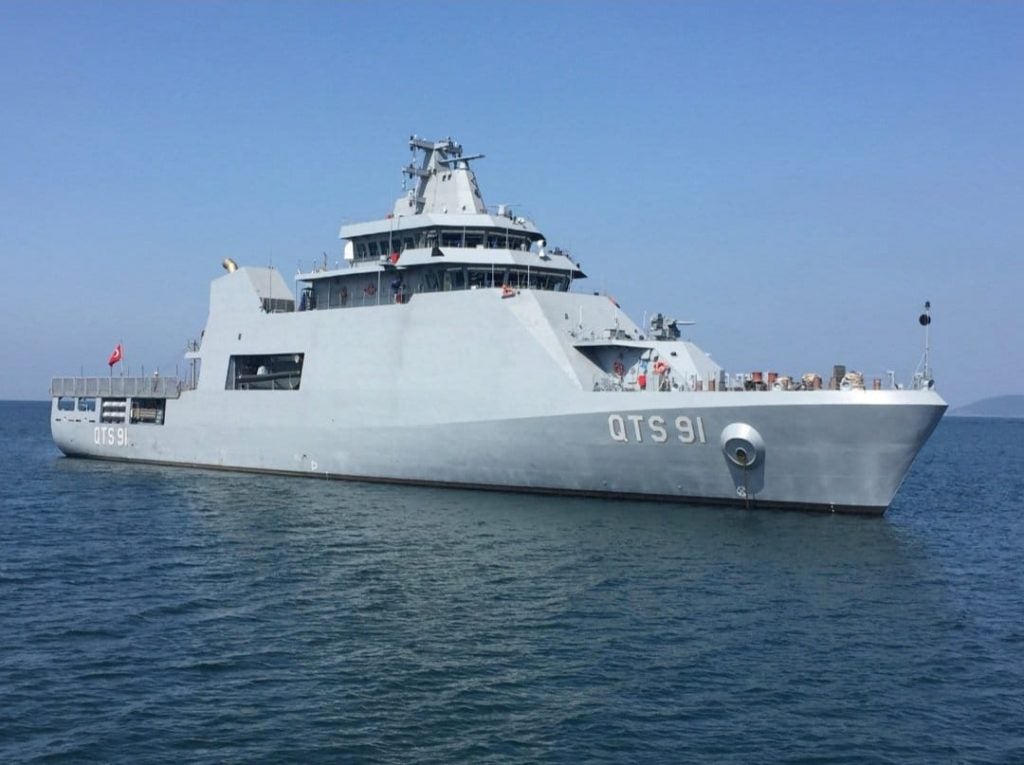 The ships were developed in accordance with the specific requests of the Qatar Navy for the training of Qatar Naval Academy students and navy personnel, according to Anadolu Shipyard. The shipyard also carried out the Combat System design and integration of the ships, which can perform Logistic Support, Escort, and Patrol duties as a secondary mission, as well as military training missions. HeliPLAT, Turkey's Leading Company in Military-Civil Ship Helicopter Platforms, also supplied helicopter platform certification, engineering, and design services for the ships.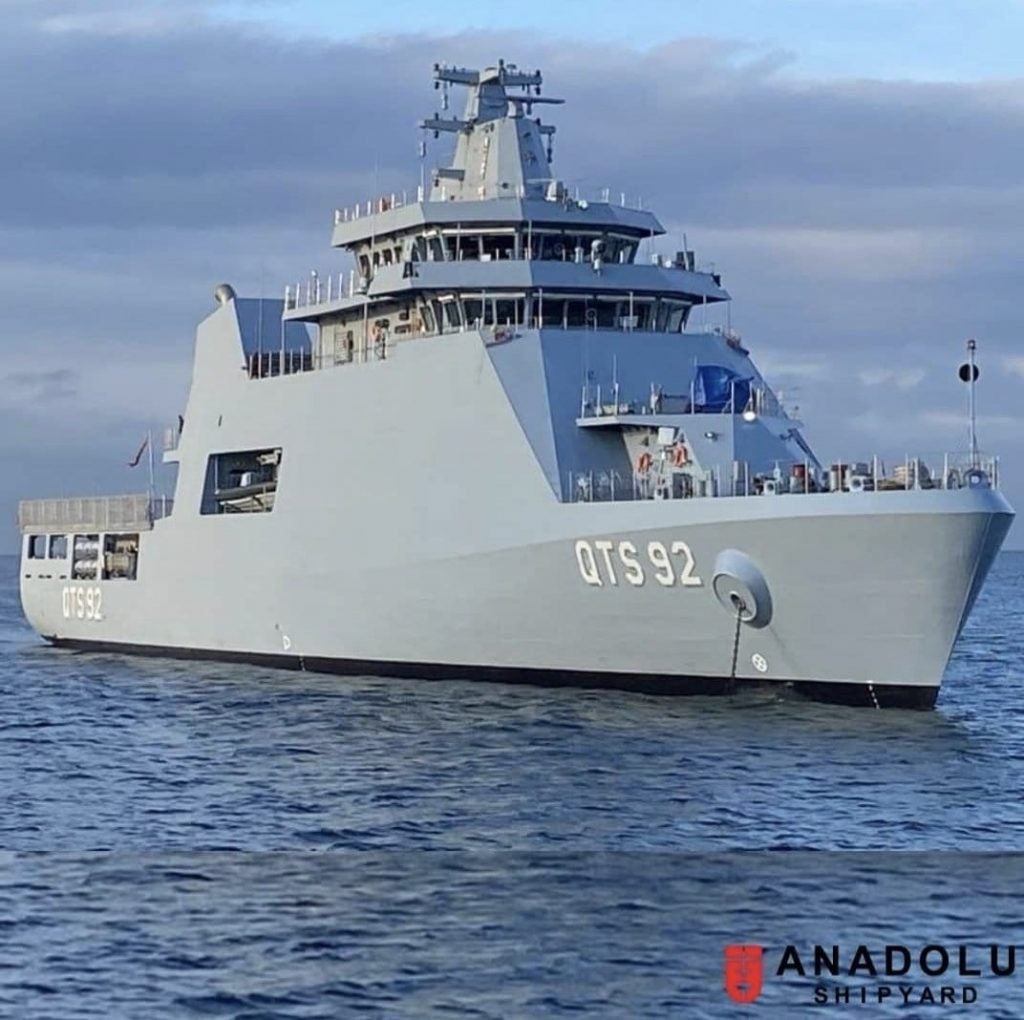 According to Anadolu Shipyard, these CTS ships have a length of 90 meters, a width of 14.2 meters, and a displacement of 2,150 tons. They have a cruise speed of 15 knots and a maximum speed of 22 knots.  The ships also have a range of more than 2,000 nautical miles and can operate for 15 days without refueling at sea. The ship offers accommodation for 76 students, eight instructors, and a regular crew of 66 personnel. The ships also have a helipad capable of carrying medium-class utility helicopters at the stern, as well as an Aselsan production SMASH 30mm weapon system and two 12.7mm heavy machine guns at the bow of the ships.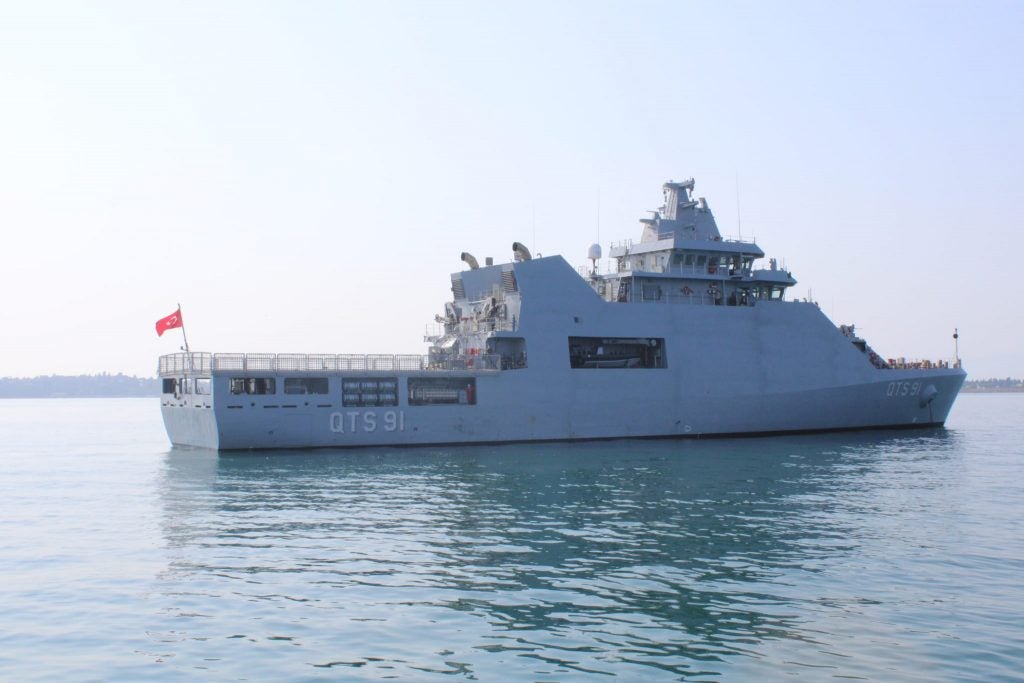 Other vessels manufactured fro Qatar at the Anadolu Shipyard include a Landing Craft Tank (LCT) QL80 FUAWIRIT, 2 Mechanized Landing Crafts (LCM) QL40 BROOG, QL41 ISHAT, and 1 LCVP, these were launched on September 25, 2021 and are expected to join the Qatar Navy in the second half of 2022.