Anadolu Shipyard Launches Mechanized Landing Crafts (LCM) QL41 ISHAT and QL40 BROOG Built For Qatar
Mechanized Landing Crafts (LCM) QL41 ISHAT and QL40 BROOG, built for the Qatari Navy under a contract signed between Anadolu Shipyard and Qatar-based Barzan Holdings, were launched at the shipyard in Tuzla, Istanbul, with a ceremony.
The ceremony was attended by Qatari Emiri Naval Forces Commander Abdullah bin Hassan Al Sulaiti, Turkish Northern Naval Area Commander Flag officer İbrahim Özdem Koçer, Barzan Holdings Head of Naval Projects Ali Majid Al Rumaihi, Turkish Defense Industry Presidency Head of Naval Vehicles Department Cenk Cumhur Kıykım, Qatari Emiri Navy and Turkish Navy personnel.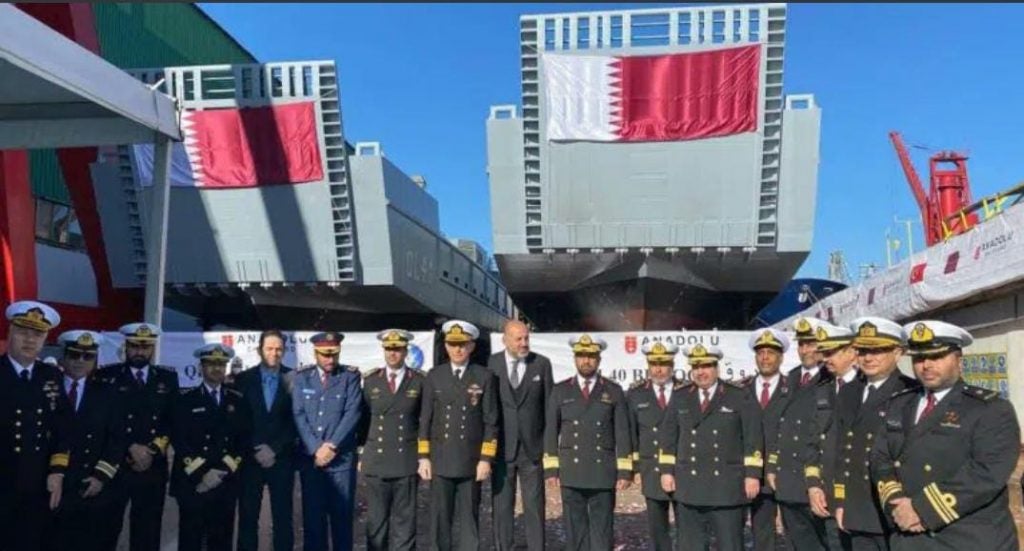 "We are bringing one of the most preferred Landing Craft types, which our shipyard is specialized in, to the sea," said Anadolu Shipyard Chairman Süalp Ürkmez during the ceremony. "This vessel, with the features that have been presented, is the world's largest and fastest LCM." Ürkmez then thanked the Anadolu shipyard engineers and stated, "These two vessels you see were brought to the launching stage in just 7.5 months. Port acceptance tests and maritime tests will be conducted in the coming months, and it will be ready for delivery in less than 12 months."
The QL41 ISHAT and QL40 BROOG LCMs, which will enter service as part of the Qatar Ministry of Defense's fleet renewal program, are 40 meters long, 9 meters wide, and have a displacement of approximately 300 tons. These LCMs can reach 20 knots when fully loaded and can be used on beaches, military bases, ports, and between oil platforms, as well as in amphibious operations.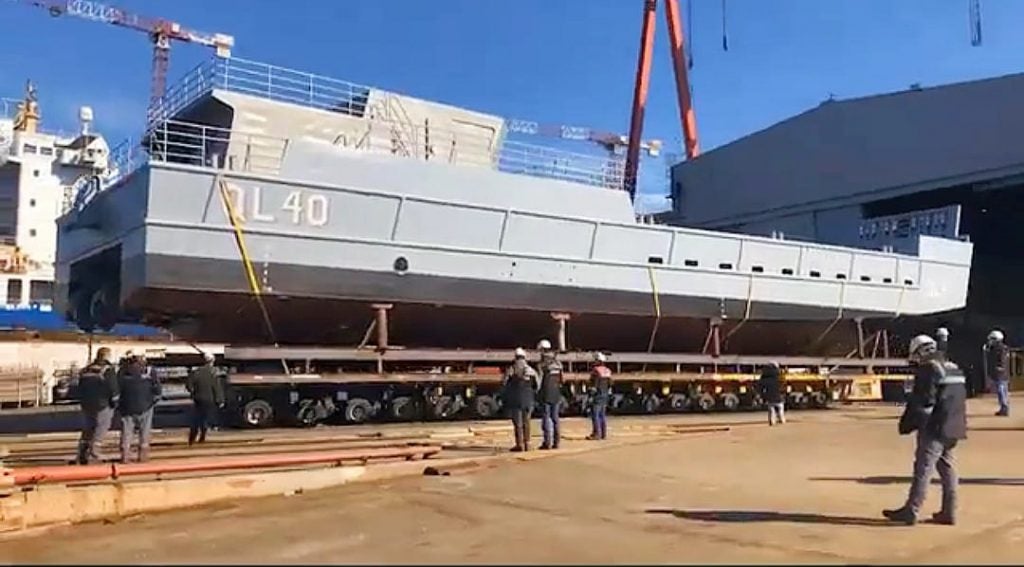 According to Anadolu Shipyard, the LCMs, which will be able to perform amphibious and humanitarian aid operations in shallow waters due to their special design, will be able to carry a total of 130 tons of cargo, two Main Battle Tanks, or 120 fully equipped marines, and will be operated by a crew of seven. In addition, with its specially developed machine and jet systems, it will have a range of 400 nautical miles and will perform logistics support operations in addition to landing missions.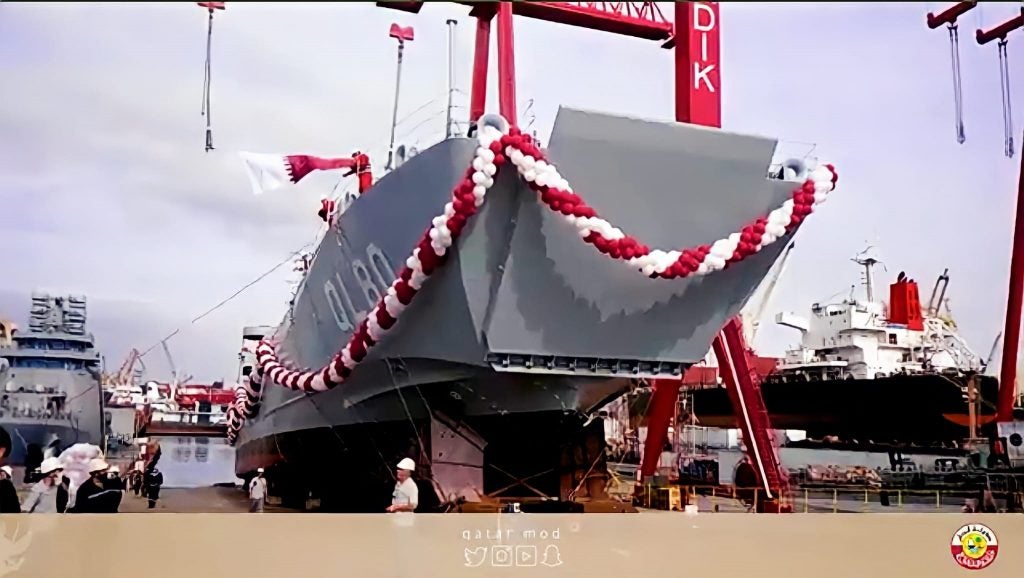 In addition to the QL41 ISHAT and QL40 BROOG LCMs constructed for the Qatari Navy, the Anadolu shipyard is also constructing an LCT (Landing Craft Tank) and a 15.7-meter LCVP (Landing Craft Vehicle Personnel).