Bayraktar TB2 Drone Arrives in Lithuania Ahead of Hand Over to Ukraine
In support of the campaign for Ukraine organized by the Lithuanian television network Laisves TV, the Bayraktar TB2 drone (named 'Vanagas' or hawk), which BAYKAR voluntarily decided to provide free of charge, has arrived in Lithuania Ahead of its hand over to Ukraine, together with all its purchased ammunition. The Lithuanian Ministry of Defense's Facebook page posted an update about the arrival, which included a photograph of the Bayraktar TB2 drone loaded onto a Lithuanian Air Force C-27J military transport plane.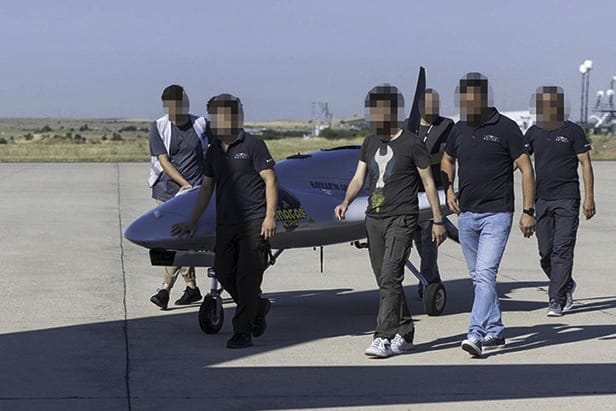 Prior to being delivered to Ukraine, the Bayraktar "Vanagas" (or "Hawk," in Lithuanian) drone will be officially unveiled to the public on July 6 at 2 PM (GMT+3) at the Šiauliai Air Force Base in northern Lithuania, according to Arvydas Anusauskas, the defense minister of Lithuania. The minister added that Lithuania's drone would be delivered to Ukraine following the unveiling and air shows, which are expected to last for around three hours.
As previously reported, the people of Lithuania launched a campaign to purchase a Bayraktar TB2 for the Ukrainian Air Force at the beginning of last month. During this campaign, the people of Lithuania raised 6 million euros for Ukraine in just three days. Upon learning of this, Baykar announced that they send 1 Bayraktar TB2 free of charge to Lithuania and requested that Lithuania send all the funds gathered as humanitarian aid to Ukraine.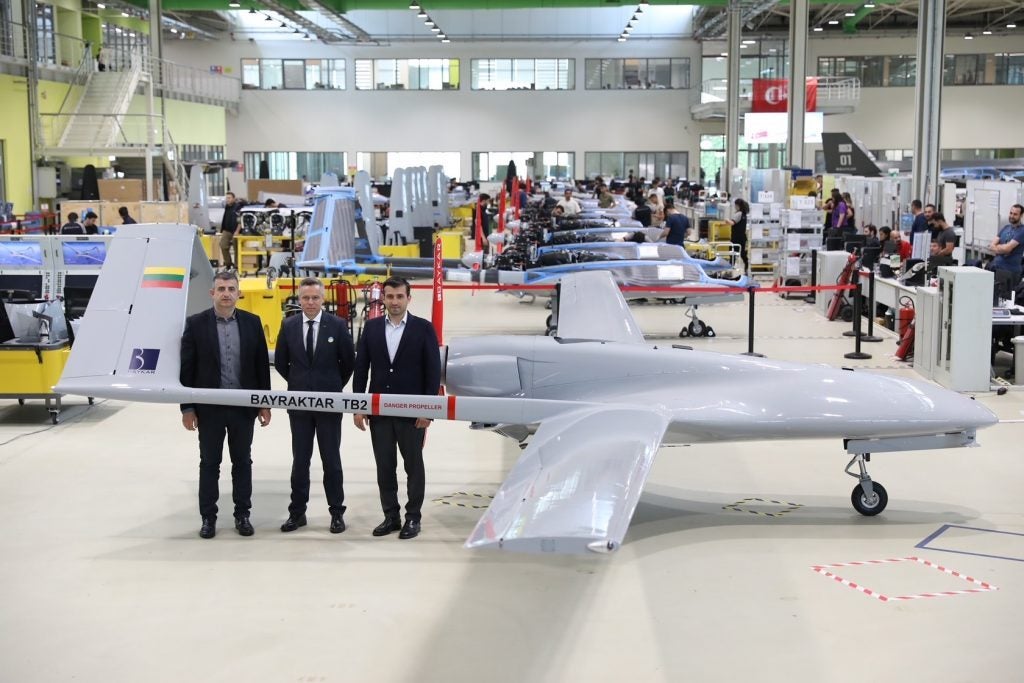 A similar campaign was launched by the Serhiy Prytula Charity Foundation in Ukraine around three weeks after the Lithuanian campaign concluded successfully. To donate three Bayraktar TB2 drones to the Ukrainian Air Force (UAF), Serhiy Prytula conducted a fundraising campaign under the name "People's Bayraktar." The campaign raised $20 million in less than three days. Similar to Lithuania, Baykar stated that they would not accept payment for the three TB2s after the campaign is complete and would instead deliver them to the Ukrainian Armed Forces for free.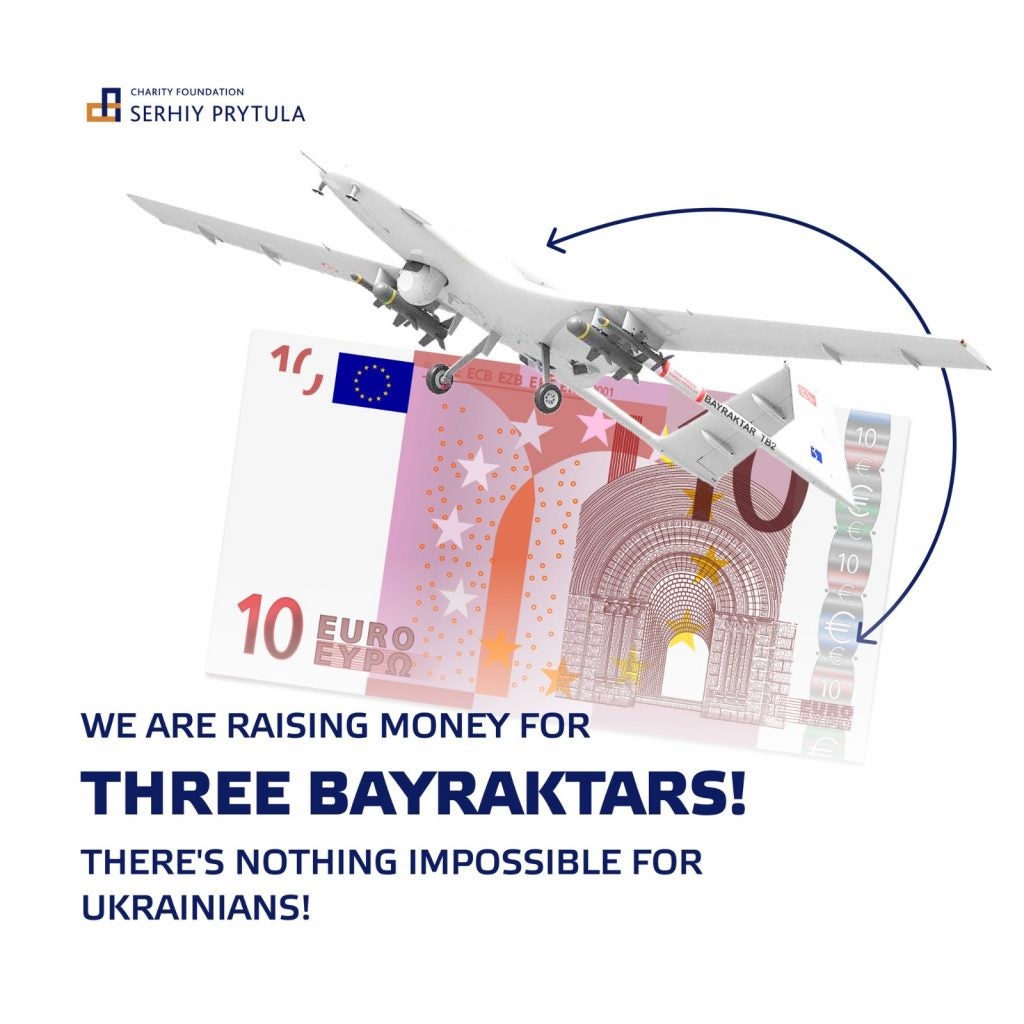 Following the lead of citizens of Lithuania and Ukraine, a similar campaign began in Poland. Sławomir Witold Sierakowski, a Polish journalist and sociologist, revealed on social media on Tuesday, June 28, that he had launched a campaign to buy 1 Bayraktar TB2 for Ukraine. Although the campaign, which seeks to raise $5 million within 30 days, has not yet ended, it is very possible that Baykar would send this TB2 to Poland at no cost once it has. So far the campaign has raised PLN 6,468,731 ($1.38 million).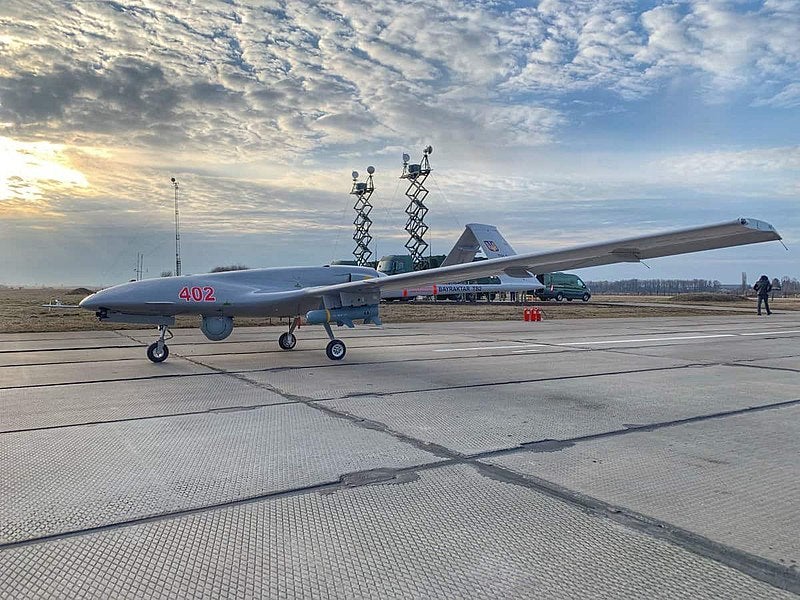 Oleksiy Reznikov, the defense minister of Ukraine, said last week that his country has received roughly 50 Bayraktar TB2s since 24 February. It was reported that Ukraine had ordered 24 more Bayraktar TB2 drones after acquiring 12 from Turkey prior to the war. It is unknown, however, if the delivery of 50 units includes this additional order and the 4 TB2s that were provided as donations. In any case, this declaration demonstrates that Baykar has since February provided Ukraine a significant portion of its production line, making the Ukrainian army the second-largest user of Bayraktar TB2s behind the Turkish Armed Forces.