Baykar Announces Donation Of TB2 Attack Drone To Ukraine
Turkish drone manufacturer Baykar announced on Thursday that it would be donating one of its TB2 attack drones free of charge to Ukraine, following a recent Lithuanian fundraiser for the purchase of a TB2. In exchange, the company requested that the nearly 6 million euros raised by the fundraiser to date be donated to aid organizations working in Ukraine.

According to the Lithuanian Ministry of Defence and fundraiser organizer Laisves TV, Baykar has claimed that the TB2 could be ready for delivery as early as three weeks. The drone will be decorated with both Ukrainian and Lithuanian national markings, with Laisves TV planning to formally launch a campaign for Lithuanians to name the drone in the coming days.

Laisves TV is now working to formalize an agreement with the Lithuanian Ministry of Defence to budget 1.5 million euros for the purchase of munitions for the TB2. The remaining 4.4 million euros will be donated to organizations providing humanitarian, military and logistical help for Ukraine, with Laisves TV to meet with Lithuanian and Ukrainian experts to decide on how best to spend the money. Laisves TV has pledged to engage an independent external auditor to verify the expenditure of the funds raised, as part of their vow to be fully transparent throughout the fundraising process.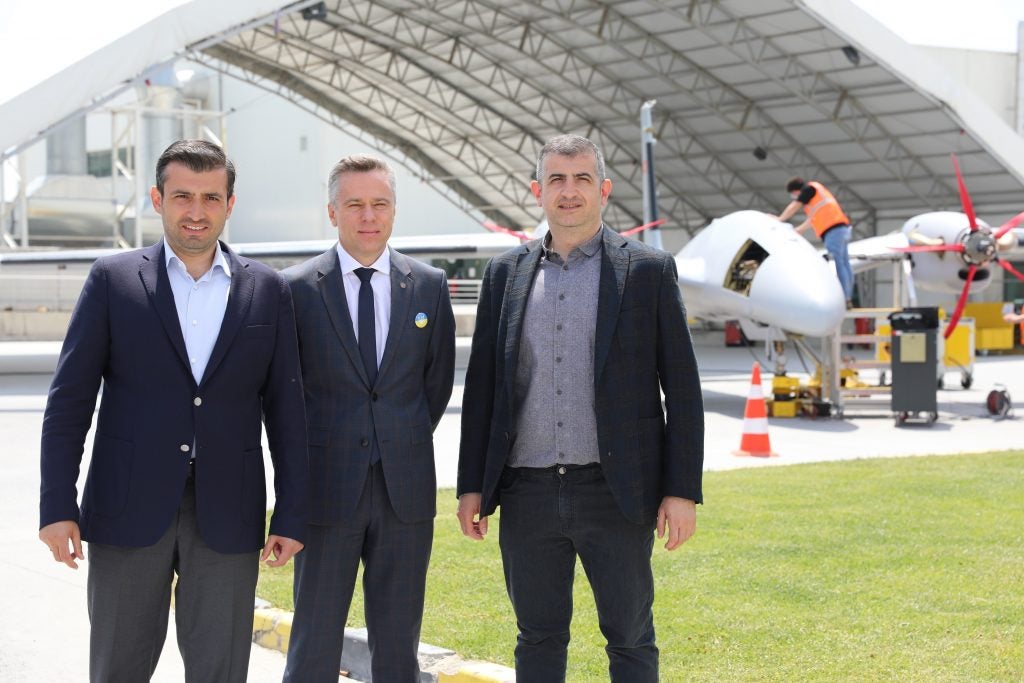 The announcement of the donation was made during a working visit to Turkey by Lithuanian Deputy Defence Minister Vilius Semaška, who met with representatives of Baykar and the Turkish Presidency of Defense Industries on Wednesday and Thursday, signing an initial agreement for the supply of a TB2 to Lithuania. According to Vilnius, the agreement also will serve as the basis for future cooperation between Lithuanian and Turkish military industry.

Laisves TV head Andrius Tapinas has shot down the idea of purchasing another TB2 with the funds raised following the gift, owing to the difficulty of procuring another TB2 with a production slot conducive to similarly fast delivery. Additionally, he said that the money raised to date would not be sufficient to purchase another TB2 and arm it.

Tapinas added that the gift had not changed his personal stance on the actions taken by Turkish President Recep Erdogan, or his support for Finnish and Swedish membership of NATO. Erdogan has previously threatened to block the two countries' accession to NATO over allegations that both countries support the Kurdistan Workers' Party.