Baykar Defense Delivers The First Bayraktar TB2 UCAV's to the Ukrainian Navy
According to a ministry statement posted on Facebook, "The Naval Forces of Ukraine have received the first Bayraktar TB2 unmanned aerial vehicle system. We're running the final approval tests at the deployment point." Alexei Neizhpapa, the commander of the Ukrainian Naval Forces, has stated that the TB2 UCAVs that will be procured for the Ukrainian Navy will conduct a number of essential tasks in the Azov and Black Sea regions.
The drones' roles will include assessment of surface conditions in the Azov and Black Sea operational zones, the detection of targets, and establishing fire superiority against the enemy both at sea and on land. Furthermore, Neijpapa stated that the co-production of ADA type corvettes, which will be manufactured in Turkey and finalized in Ukraine, will help Ukraine achieve NATO-standard production capacity.
The Bayraktar TB2 UCAV systems will be used in conjunction with the Neptune coast-based anti-ship batteries by the Ukrainian Navy. The Neptune batteries will be guided by Bayraktar TB2 UCAV systems' intelligence, surveillance, and reconnaissance capabilities. The 360 MC "Neptune" missile system is a land-based cruise missile with an anti-ship missile designed to combat autonomous and independently operated warships such as cruisers, destroyers, frigates, corvettes, landing craft, tank landing craft, and transport vehicles. Neptune's range is estimated to be over 300 kilometers. The missile, which contains a warhead weighing around 150 kilos, has a top speed of 900 kilometers per hour.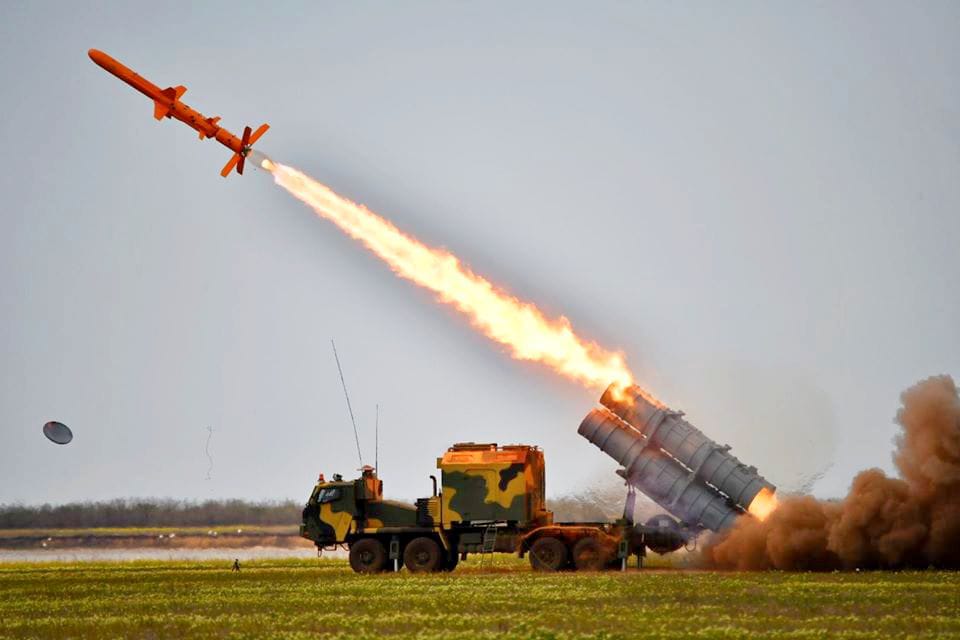 The evaluation of the Bayraktar TB2 in Ukraine covered a five-year period. Several times during this time period, Ukrainian delegations took part in Bayraktar TB2 tests. Ukraine's decision was shaped by the UCAV's performance in flight and ground tests, as well as its overseas military success. Six Bayraktar TB2 UCAVs and three ground control stations manufactured by Baykar Defense were supplied to Kiev in 2019 as part of a Turkey-Ukraine agreement. Following the tensions with Russia in April, Ukraine and Turkey conducted a bilateral exercise in the Rivne region. The Ukrainian army utilized Bayraktar TB2 UCAV's for the first time during airborne target elimination drills in the Rivne region, close to the Belarusian border.
Afterwards, Ukraine utilized TB2's that took off from Mykolaiv Air Base as part of a naval exercise on Tendrivs'ka Kosa Island in April last year, when Russia deployed 100,000 soldiers surrounding Crimea and along the border, and they successfully completed various responsibilities assigned to them. Ukrainian defense minister Andriy Taran stated, referring to the effectiveness of Turkish UAVs in military exercises in Ukraine, "I and the President, personally, were once again convinced and saw the effectiveness of its implementation."

Ukraine's Bayraktar TB2 UCAV's also participated in the Sea Breeze 2021 Exercise. TB-2s were seen deployed with Roketsan's MAM-C missiles during the drill. MAM-C missiles were designed for unmanned aerial vehicles (UAVs), light attack aircraft, and air-ground missions when weight is a factor, for use against both stationary and moving targets. It has a diameter of 2.75" (70mm) and a length 800mm. It weighs 8.5 Kg with a 2.5 Kg warhead (with armor piercing, anti-personnel and thermobaric payloads available.